Leeward Community College to host Hawaii Small Business Fair
Published: Feb. 6, 2015 at 3:43 PM HST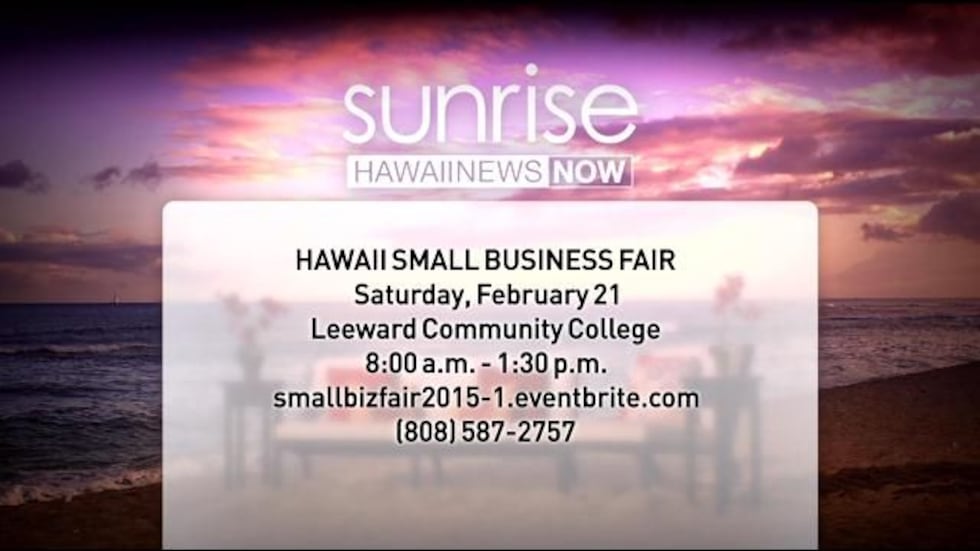 HONOLULU (HawaiiNewsNow) - Leeward Community College will host the Spring 2015 Hawaii Small Business Fair, sponsored in partnership by the Department of Business, Economic Development and Tourism (DBET). The free one-day event will feature 28 workshops and over 30 exhibitors from federal, state and local agencies and non-profit organizations.
"These free workshops and exhibits are a great opportunity for small business owners and future business owners to learn to grow or start their business," says Joseph Burns, Center Director for the Hawaii Small Business Development Center Network.
Attendees will enjoy a wide range of workshop topics that include, but are not limited to: Financing Options; Forming and Registering your Business; Secrets of Marketing; Social Media Marketing; Federal Income Taxes; and Copyrights, Patents, and Trademarks. One-on-one business counseling will also be offered by the Service Core of Retired Executives.
The morning will open in the Leeward CC Theatre with a Secret to Success presentation featuring Wayne and Laurie Nunez, founders of Showcase Hawaii Productions, LLC. Their television series is Hawaii's first and only home shopping show that tells the stories behind the products, jewelry and artwork of local entrepreneurs. They will share their journey into entrepreneurship and their award-winning program "Showcase Hawaii."
This fair is made possible by event participants: Leeward Community College, Department of Business, Economic Development and Tourism, Small Business Development Center, Ewa Beach Community Based Development Organization, Internal Revenue Service, Bank of Hawaii, Business Action Center, Argosy University and Honolulu Community College, among many others.
Registration is now open here and will close on February 17, 2015.
For information about the fair call (808) 694-8332 or (808) 945-1430 or click here.
For reasonable arrangements for persons with disabilities call (808) 587-2757 by February 1, 2015. Free parking is available on the campus.
Copyright 2015. Hawaii News Now.  All Rights Reserved.