EXCLUSIVE: Deputy corrections director resigns over ethical questions
Published: Feb. 3, 2015 at 11:06 PM HST
|
Updated: Feb. 3, 2015 at 11:58 PM HST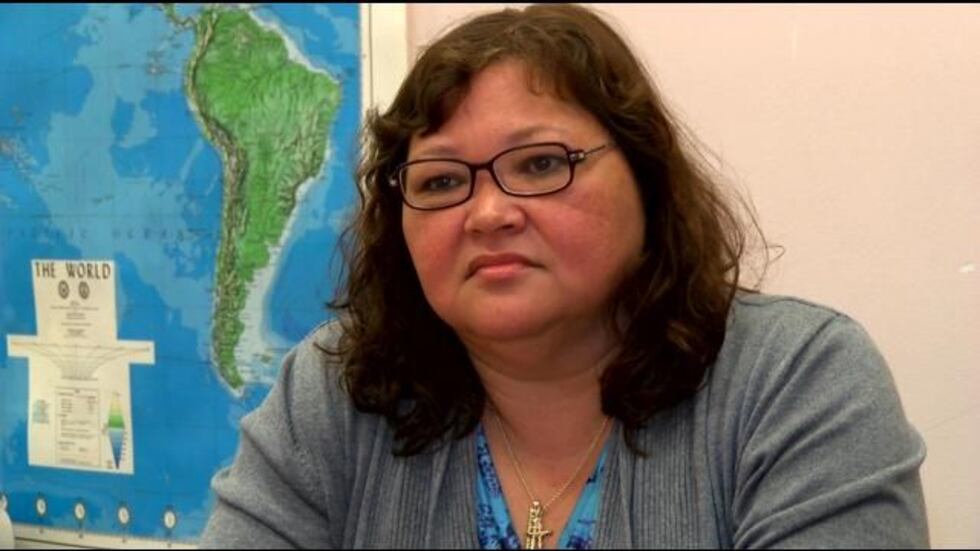 HONOLULU (HawaiiNewsNow) - Just a week after being promoted, Shelley Nobriga, the state's deputy director of corrections, resigned from her position over ethical questions involving her relationships with two top prison officials.
"I strongly believe in the leadership of this department and I didn't want my personal life to taint it, so I thought it was best," Nobriga told Hawaii News Now.
Nobriga, an attorney and the state Public Safety Department's litigation coordination officer, was promoted Jan. 26 to deputy director of corrections, overseeing prisons statewide.
But she stepped down just a week later to return to her old job after she received information that she said was "Basically, I felt attacking my children and my relationships who created these children and I love my children."
Fourteen years ago, she had a relationship with the new Public Safety Director, Nolan Espinda, who's her boss, and until January was warden at Halawa Prison. Espinda and Nobriga had one child. Nobriga said when she was applying for a promotion, she asked the state Ethics Commission for an opinion and they said there was no ethical problem with Espinda being her boss.
"We were no longer in a relationship and there was no financial connection because the position was based on an appointment and the salary was dictated by statute," Nobriga said.
For the last 14 years, her partner with whom she's had another child has been Scott Harrington, who's now the warden at Waiawa Community Correctional Center. As deputy director, she would have overseen him.
At first, she claimed she didn't think there was an ethical conflict. Nobriga said prisons officials in the administration of former Gov. Neil Abercrombie told her she was ethically OK because there was an administrator between her and Harrington and she was not directly in charge of him.
"I was told by administration in Public Safety, not this current administration, that as long as there was a level of authority between the two parties, there would be no conflict," Nobriga said.
But Nobriga said state ethics officials told her that her current relationship could raise ethical flags, so she resigned.
In an email she sent to all employees in the Public Safety department Monday, Nobriga said was going back to her old job "because of a 'potential' ethics conflict based on my family."
"This decision will ensure that the leadership and guidance by Director Nolan Espinda will not be subject to any taint," Nobriga wrote to her colleagues.
Some Public Safety department employees called the State Ethics Commission and contacted Hawaii News Now about Nobriga's appointment, and one of them, who refused to be identified said "Even for our department where there are several past and on-going cases of nepotism and cronyism, this is clearly the worst case."
But Nobriga said she takes ethics seriously and just two years ago turned down a promotion as warden at Waiawa Correctional Center, because she would have been supervising Harrington, her current partner, before he became warden there.
Nobriga began her career as a social worker at Halawa Prison when she started work in the department nearly 27 years ago.
Copyright 2015 Hawaii News Now.  All rights reserved.