2015 legislative session opens
Published: Jan. 21, 2015 at 9:32 PM HST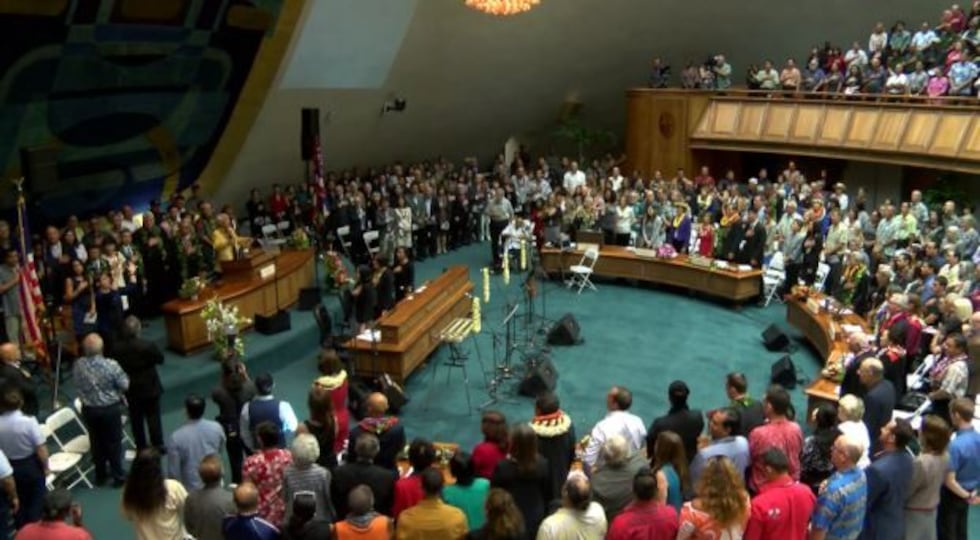 HONOLULU (HawaiiNewsNow) - The 2015 legislative session began with pomp, circumstance, and talks of a potential tax increase.
"I am looking to Ways and Means Chair Jill Tokuda, to begin the discussion of whether the counties should be granted the option of enacting a half percent tax, provided, that it is earmarked specifically for housing, transportation, road improvement, and transient vacation rental enforcement" said Senate President Donna Mercado Kim in her opening speech.
Kim also spoke specifically of other initiatives she plans on tackling. Kim wants to use existing transient accommodations tax revenues for dedicated funding of beach restoration and maintenance statewide.
She pointed to having an all mail-in ballot in two upcoming elections.
"Both Oregon and Washington have implemented vote by mail elections, resulting in high voter participation rates of 70-80 percent" she noted.
Kim will also propose the elimination of the land use commission.
In the House of Representatives, Speaker Joe Souki was far less specific. He instead chose to frame support of affordable healthcare, public hospitals, education and sustainable energy with broad strokes.
Souki DID get specific when addressing medical marijuana.
"Yes, it's legal in Hawaii, but there's no legal access to it. The time has come to fix this contradiction".
Afterwards, Governor David Ige echoed support for a bill.
"If we have a law that allows for medicinal marijuana, there should be a way for our citizens to acquire it legally" he said.
Both the Senate and House leaders were critical of a proposal by the City to extend an increase in the general excise tax to help fund the rail project.
Copyright 2015 Hawaii News Now. All rights reserved.