State proposes large rent hikes at Kalaeloa Airport
Published: Jan. 15, 2015 at 5:01 AM HST
|
Updated: Jan. 15, 2015 at 4:02 PM HST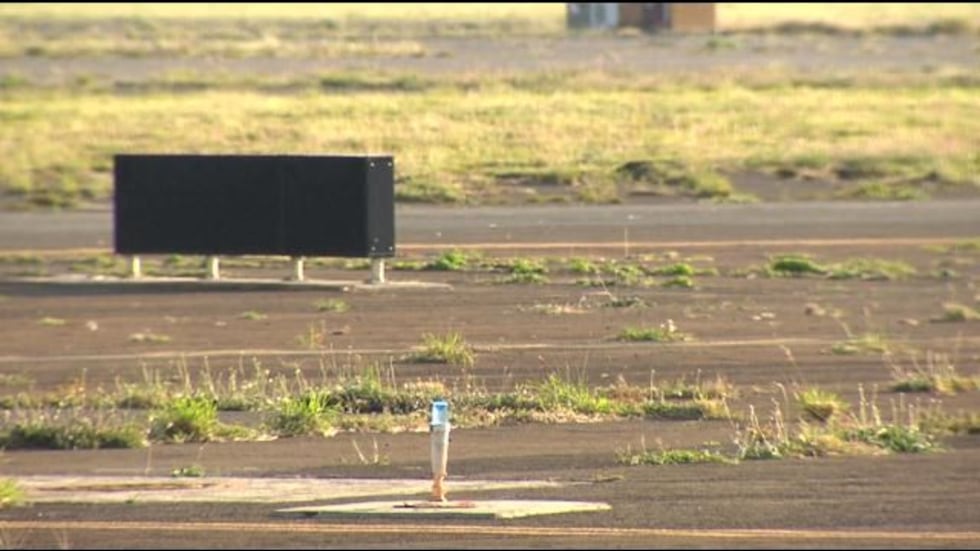 KALAELOA (HawaiiNewsNow) - Tenants at the Kalaeloa Airport said they're being driven out by soaring rents and heavy-handed management policies.
Since the U.S. Navy handed over Kalaeloa to the state nearly 16 years ago, the state's No. 2 airport has been home to dozens of commuter planes, flight schools and corporate aircraft.
But the state is proposing to quadruple rents for many, forcing the departure of several businesses.
"We've already lost about five aircraft off the airfield just in the last six months. Guys just selling their stuff and leaving," said Brad Hayes, director of the Naval Air Museum Barbers Point.
Added longtime tenant Tony Ferrara: "They don't want general aviation. They are not here to make general aviation thrive. They are not assisting general aviation in any sense of the word," he said.
Ferrara has housed his Commander 112A aircraft at Kalaeloa for more than a decade, paying $380 a month in rent. Now the state wants to charge him $1,800 a month.
"I hate to say it, I've enjoyed my aircraft … but it's been a thought that I need to ship it to the mainland for storage until I retire or look at selling it," he said.
State Rep. Andria Tupuola recently introduced a bill that would make require the state to include specific terms in airport leases that spell out how future rents will be set. That way both sides can negotiate more gradual increases, avoiding the kind of huge rent hike tenants are now seeing.
She's also proposing a resolution to freeze rents for now.

Meanwhile, state Rep. Bob McDermott, (R) Ewa, also has called on Gov. David Ige to put a hold on the rent increases.

"I think if anyone heard they were going to pay a 439 percent increase in their lease or their mortgage or their rent, it would be very discouraging," said Tupuola, (R) Kalaeloa.

Tenants say there are other problems with the air field's management. Although the state has invested millions for new hangars for commercial tenants, there's been few other improvements, Ferrara said.

"You can look at the tarmac and see weeds growing up. That's the same concrete that was laid back in World War II," he said.
For years, Ferrara was a dozen tenants were housed in a massive former military hangar next to the airport's terminal.

But in 2012, the state relocated them elsewhere on the property. But that wasn't the end of the problems.

"Now, I'm being cited for having an illegal structure, for having a plane that's being parked illegally and for having a structure in an illegal area," he said.

Added Hayes: "What we have here is a culture problem at the airport and that culture is a disconnected culture."

Ferrara said he hopes to appeal to federal government, which has provided the state more than $30 million in funding to support general aviation at the airports.

"We are looking ... to try to get the Federal Aviation Administration to put pressure on the state to say' hey, you guys need to work with general aviation,'" he said.

Airport officials had no immediate comment.

Copyright 2015 Hawaii News Now. All rights reserved.