First case forcing mental treatment on homeless woman thrown out
Published: Dec. 8, 2014 at 9:59 PM HST
|
Updated: Dec. 8, 2014 at 11:43 PM HST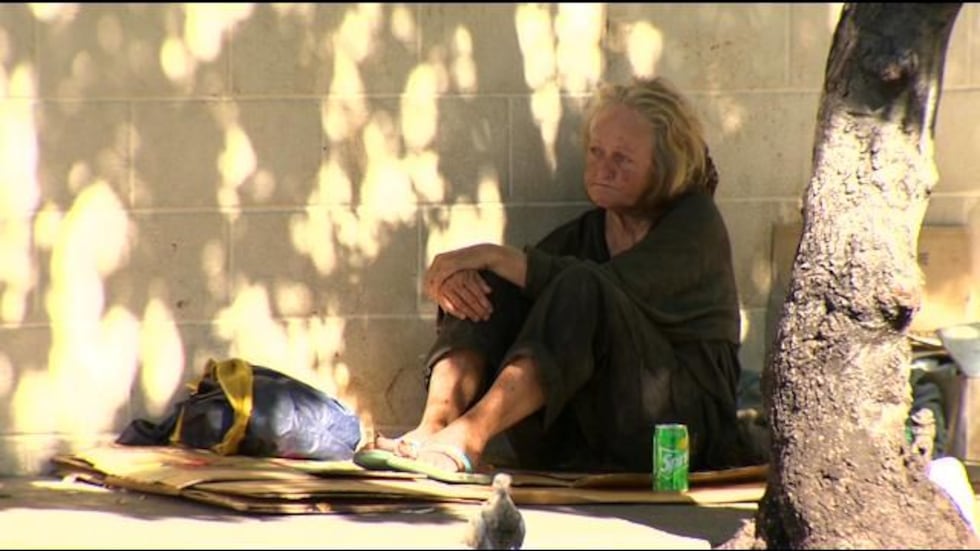 HONOLULU (HawaiiNewsNow) - A Family Court judge has thrown out the test case under a 2013 law that allows people to be forced into mental health outpatient treatment.
The woman at the center of the case has been living in the Chinatown area for years and on a Smith Street sidewalk for months. Advocates for the mentally ill who are trying to help her asked Hawaii News Now not to use her name.
Asked by a reporter how she was surviving on the street, the woman said, "No, I don't live here. I'm just visiting. Sometimes I stay here, but not always at night."
State Rep. Karl Rhoads, who represents the Downtown and Chinatown areas, said, "She's been lying there for months in her own urine and excrement and she thinks everything's fine."
"This bill is designed to get them off the street and get them some help. And many of them are beyond the point of making anything close to a rational decision," Rhoads said.
Connie Mitchell, executive director of the Institute for Human Services, Hawaii's largest homeless shelter, got a lawyer and psychiatrist to ask a judge to force the woman into outpatient treatment, because the doctor said she would stabilize with just a monthly shot of anti-psychotic drugs.
The woman has turned away outreach workers for nearly two years and even turned down housing, Mitchell said.
"We've given her keys to a unit which she has refused. So I really think that it's time for the court to step in," Mitchell said. "It's really a way of not having to have her go back to being in jail or being in the hospital. It's really a much more civil way of helping someone."
When a reporter asked the woman, who's in her 60's, if she wanted help, she said, "Just go away, mister. I didn't tell you I'm homeless."
The 2013 law, known as Act 221, allows family members or others to petition a family court judge to force a mentally ill person to undergo outpatient treatment for at least six months.
"We feel that the law is being used just to sweep homeless people off the streets," said Chief Deputy Public Defender Tim Ho, whose office successfully challenged the case, saying the woman was being discriminated against because she's homeless.
A Family Court judge threw out the case, but not the law, after the State Hospital refused to disclose her records for medical privacy reasons. Evidence of hospitalization is required as one of several criteria under the new law.
"They should be able to refuse mental health treatment, if they are capable of making that decision," Ho said.
But mental health advocates said only the most mentally ill people are being targeted for forced treatment.
"It's really inhumane to quote -- give her her civil liberties -- and allow her to make a decision she's not capable of making. The decision not to have treatment," said Marya Grambs, executive director of Mental Health America of Hawaii. "She does not know she's ill. She literally does not know she's sick. So if you're not sick, you're not going to go in for treatment."
Mitchell said the State Hospital will now release records of treatment to IHS in similar cases in the future. She said attorney Diane Haar, who handled the case for free, will re-file the case of the woman in Chinatown in the weeks and months ahead.
Mitchell said there are several other people she might file similar cases about in the coming months, including a man who is a patient at the State Hospital now but may be released, assuring he continues treatment once he's out.
Copyright 2014 Hawaii News Now. All rights reserved.