UH's two manned subs may be left on dry land for lack of funds
Published: Nov. 27, 2014 at 1:38 AM HST
|
Updated: Nov. 27, 2014 at 4:54 AM HST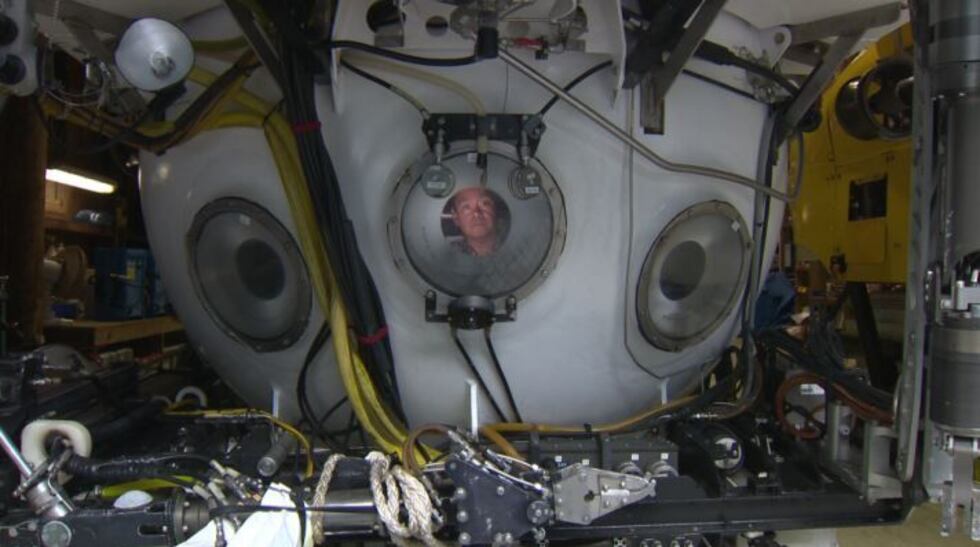 HONOLULU (HawaiiNewsNow) - The Hawaii Undersea Research Lab's two manned submersibles are among just eight deep-diving human occupied vehicles in the world, and among just three in the U.S. But their operations could come to a halt soon if new funding doesn't surface.
Terry Kerby is the Director Facilities and Submersible Operations for HURL. He's part of the five-member crew that maintains and operates the subs, known as Pisces IV and Pisces V. Kerby said the lack of funding comes when the two vessels are needed more than ever to conduct underwater research in the Northwestern Hawaiian Islands, as well as the newly-created Pacific Remote Islands Marine National Monument to the south of Hawaii.
"There's a lot of work right now for 2015, if we can just keep the subs operating," he said.
The subs have had a long history of undersea exploration in the Pacific for the last three decades, including expeditions to explore Lo'ihi, the undersea volcano southeast of Hawaii island. They had been funded at the federal level by the National Oceanographic and Atmospheric Administration.
"That funding stopped in 2012," said Kerby. "So our own institute here in Hawaii has been trying to maintain these assets."
But now, the University of Hawaii at Manoa doesn't have the $3 million needed each year to maintain the undersea program, which would be hard to start from scratch.
"These subs cost about four million dollars each to build in the early 1970's," said Kerby. "Replacement value on these subs today would be 60 million."
Hours of research done from inside these submersibles may be coming to an end, but scientists are still hoping they can get more dive time in the coming years.
"We still have hopes that something may come up by the end of the year," said Kerby. "And there's still a lot of demand for the subs in 2015, so we hope that will help carry it."
The program's scientists and crew have written to U.S. Sen. Brian Schatz, urging him to press for funding for the program.
Copyright 2014 HawaiiNewsNow. All rights reserved.