Puna lava flow's leading edge remains active as breakout pushes forward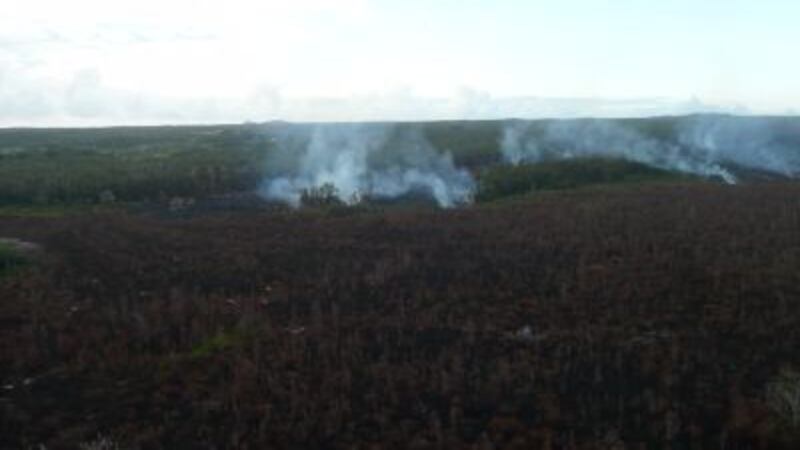 Published: Sep. 29, 2014 at 1:42 PM HST
|
Updated: Sep. 29, 2014 at 3:43 PM HST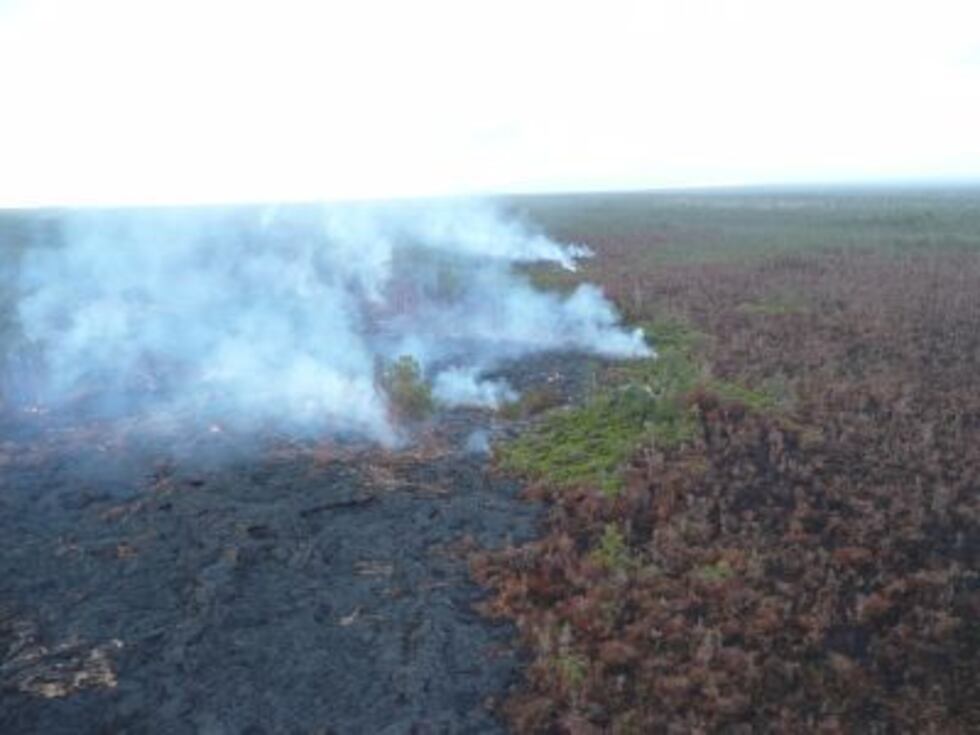 PUNA, BIG ISLAND (HawaiiNewsNow) - The leading edge of the Puna lava flow has not advanced since Sunday morning, but the northern edge of the flow front is active and the breakout upslope has progressed forward another 100 yards -- according to a flyover by Hawai'i County Civil Defense officials Monday morning. Officials say neither the leading edge of the lava flow and the breakout flow, which is further upslope and to the north, currently pose an immediate threat to area communities.
Hawai'i County Civil Defense Director Darryl Oliveira says no evacuation is needed at this time and residents will be given adequate notice to safely evacuate should that be necessary.
USGS geologists with Hawaiian Volcano Observatory will conduct an aerial assessment of the entire June 27th lava flow field Monday afternoon and they may be able to offer a projection of its future movement. USGS says the June 27th flow front is stalled 1.4 miles upslope from Apa'a St. and 2.1 miles from Pahoa Village Road.
Officials say smoke conditions Monday are light to moderate with light trade winds out of the northeast and there is no fire threat at this time.
County officials have limited access to Government Beach Road to residents only in hopes to minimize delays and disruptions as HELCO crews continue their efforts to install new lines so they can re-route power distribution from north to south should the flow cross Highway 130.
Officials want to remind people that the flow is not visible and cannot be accessed from any public areas. Access to the Kaohe Homesteads subdivision is still restricted to residents and property owners only.
More details tonight on Hawaii News Now.
Copyright 2014 Hawaii News Now. All rights reserved.