Videos show tropical fish swarming state's reefs
Published: Sep. 5, 2014 at 12:25 AM HST
|
Updated: Sep. 5, 2014 at 1:42 PM HST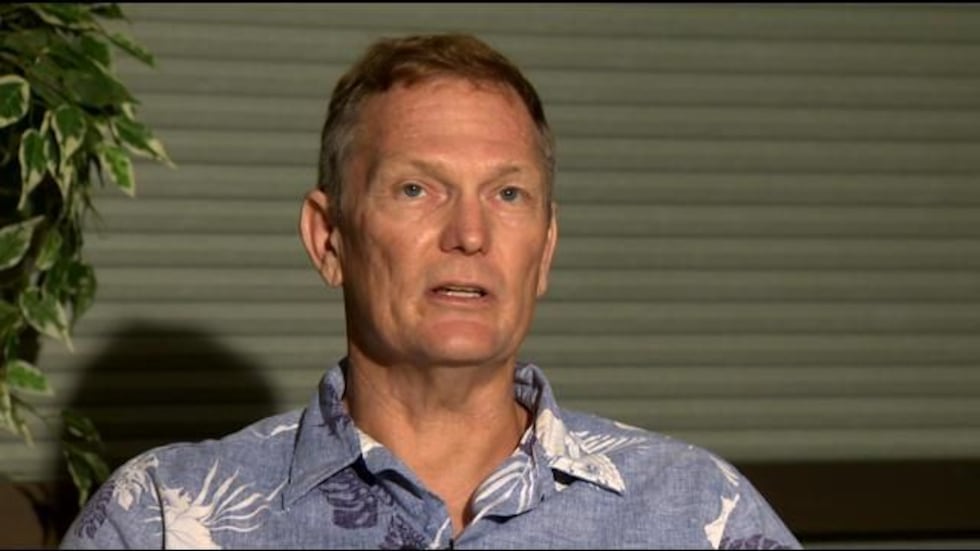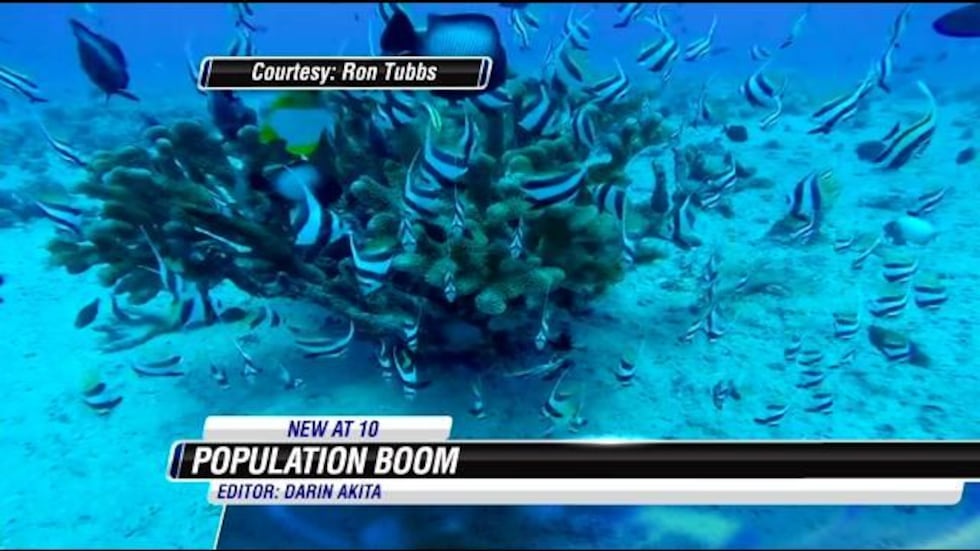 HONOLULU (HawaiiNewsNow)
It's being called a spawning event of "Biblical" proportions -- a summer swarm of fish over Hawaii's reefs. Aquarium fisherman and underwater photographer Ron Tubbs shot video off Oahu's coastline showing the population explosion.

"Areas where you see hundreds of fish normally, that's a lot of fish for an area, you're seeing thousands of fish," he said. "In 35 years this is the most fish I have ever seen. Some species, it's just incredible. It's just amazing."

Tubbs and coral reef advocate Rene Umberger are on opposite ends of the aquarium trade debate. But they do agree that there is a huge abundance of reef fish.

"This year the numbers are just exceptional. I made a special trip last week to see it and video it myself. It really is unlike anything anyone has ever seen," Umberger said.

Some credit reef replenishment efforts for the increase. Some believe it's protection of fish populations or warmer water from an El Nino year. Tubbs said the rise in numbers is statewide and across all species of reef fish.

"The heniochus, the pennant butterfly fish, pyramid butterfly fish, damsels, tangs of different species. All those species are extremely abundant right now," he said.

Umberger wants the aquarium trade banned. Her charge that aquarium fisherman Jay Lovell pulled out her air-supply regulator while she was filming him in May goes to trial next week. She fears the population growth of reef fish will have tropical fish catchers drooling.

"They've got dollar signs in their eyes as a result of this because there will be more fish for them to take," she said.
"Demand for aquarium fish is steady and collection efforts will not increase with population increases," Tubbs said. "We love what we do.  We love the ocean.  We want to share it with everybody."