EXCLUSIVE: Some UH faculty call for no confidence vote after Apple's firing
Published: Aug. 20, 2014 at 2:04 AM HST
|
Updated: Aug. 20, 2014 at 2:44 PM HST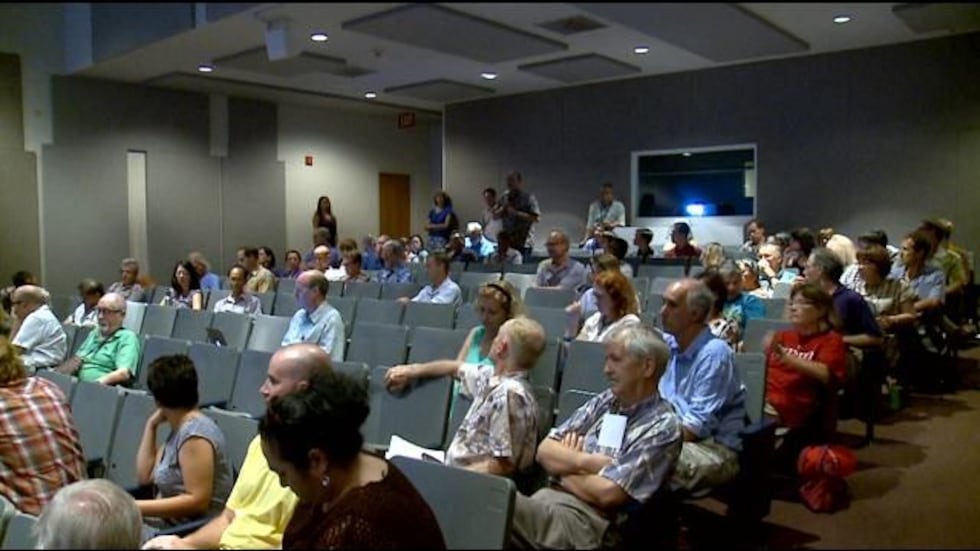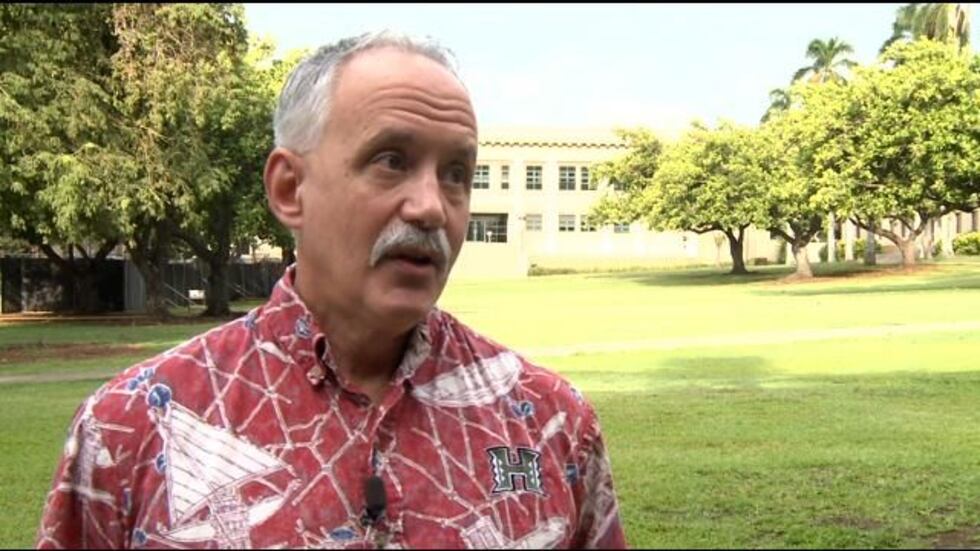 MANOA, OAHU (HawaiiNewsNow) - Some University of Hawaii at Manoa faculty members called for no confidence votes against the Board of Regents and UH President David Lassner Tuesday for their decision to fire UH Manoa Chancellor Tom Apple last month.
In the first Faculty Congress meeting of the school year held late Tuesday afternoon, less than a week before UH classes resume Monday, faculty members expressed their displeasure with the way Apple's termination was handled.
"What happened feels like a coup d'etat and it should not be allowed to stand," said UH Manoa Education and Psychology professor Michael Salzman.
During the special hour-and-a-half meeting to discuss Apple's firing, faculty members said they were upset that the volunteer UH regents and Lassner chose to fire Apple without asking students or professors what they thought of his job performance.
"There was no intention of consulting with faculty," said Sumner La Croix, a UH Manoa Economics professor who said the administration treated the faculty with "contempt."
"There was no intention of consulting with students. It was just a railroad," La Croix said. "I've been here for 33 years. I think it's my lowest point here at the university, seeing this go on."
Joe Mobley, a UH Manoa Nursing professor, told his colleagues: "So I ask that we try to come together on some common statement. We make it clear to these guys that they can't just pull the wool over our eyes and pretend we don't exist."
Catherine Fulford, a UH Manoa Senate member and Education Technology professor, said: "How many administrators have we churned through, not just at the president level, but at the chancellor level? I mean, we're not giving these people a chance."
"We didn't vote him (Apple) out, folks. And now he's being taken away from us. And I think we had a real good shot with him and I'm so disappointed. I really, I'm just stunned," Fulford said.
Several faculty members want the UH Manoa Faculty Senate to conduct a no-confidence vote against Lassner and the regents, upset at the way they handled Apple's termination.
"It was done blatantly in the summer time when there's nobody around to stop it. Everything about it stinks," said UH Communicology professor Kelly Aune. "It was corrupt. Nothing short of corrupt. And so, yeah, I think a no-confidence vote is the way to go."
The chair of the Faculty Senate, Ron Bontekoe, said the Senate will poll UH Manoa's approximately 1,600 faculty members not about whether they are against Apple's firing, but will ask them if the administration improperly failed to seek student and professors' input before making the controversial decision to terminate Apple.
"But it's an expression, I think, at this point, of how much frustration we're feeling with the lack of shared governance in a decision that affects Manoa in a very big way," said Bontekoe, who chairs UH's Philosophy Department and has been at UH Manoa for 25 years.
"The suggestion that we have a vote of no-confidence in the Board of Regents, that's never been done before," Bontekoe added. "It's a very almost a picayune thing to do. I mean it would be a gesture and nothing else, clearly, because they're not about to censure themselves."
Even if a majority of faculty members approve a "no confidence" vote, it's a symbolic gesture that does not have any force of law.
Lassner has said Apple was fired because he was unable to control UH Manoa's budget and he could not build a cohesive team of vice chancellors and deans.
Apple maintains he was fired for trying twice to terminate Dr. Michele Carbone, the director of the UH Cancer Center, whose firing was derailed after he was defended by State Sen. Roz Baker and executives from some of Oahu's largest hospitals who are part of UH's Cancer Consortium.
Apple leaves the chancellor's job at the end of the month for a tenured professorship in UH's Chemistry department, where his salary will be $299,000 a year, much higher than the average UH chemistry professor's salary of $108,000.
David Duffy, a UH Botany professor and president of the UH faculty union, told his colleagues Tuesday they need to be more politically active, working on and donating to politicians' campaigns, lobbying lawmakers and pressing their case to the unpaid regents who run the university.
"Unless we sort of make the regents afraid of us, they won't be. And we'll be here in two years for the next chancellor," Duffy said.
Copyright 2014 Hawaii News Now.  All rights reserved.