Giant corals rapidly dissolving off Kauai
Published: Jul. 8, 2014 at 3:39 PM HST
|
Updated: Jul. 9, 2014 at 3:50 AM HST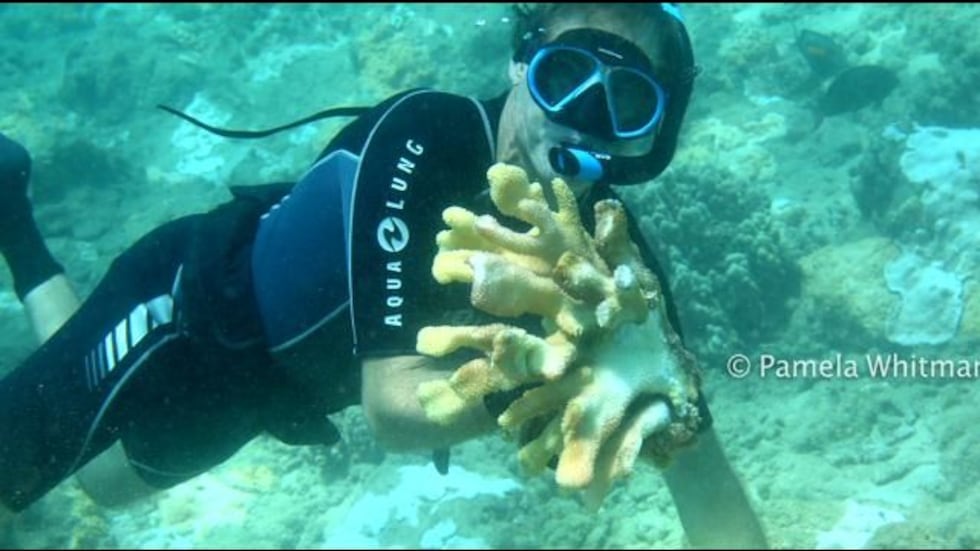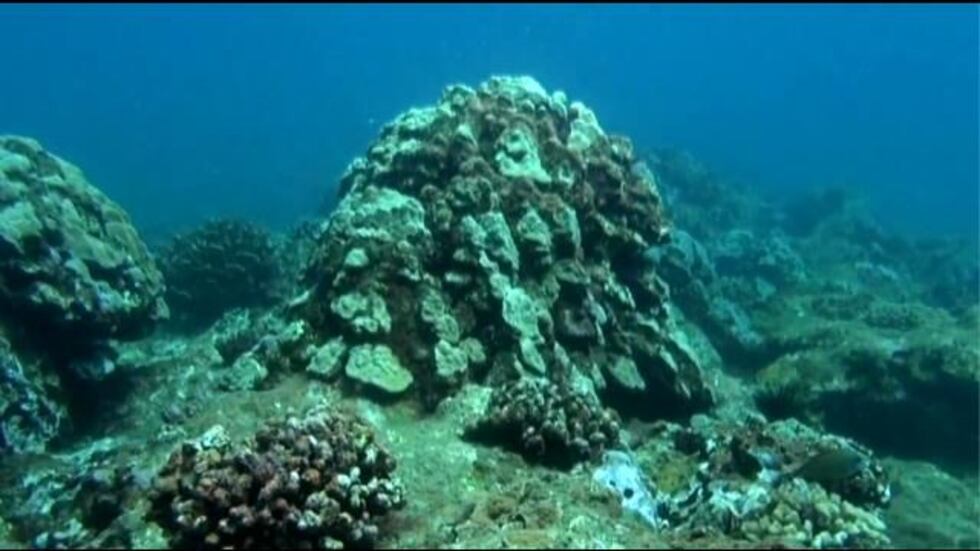 HANALEI, KAUAI (HawaiiNewsNow) - Underwater photographer and marine biologist Terry Lilley has been shooting video and taking photographs of dead and dying coral off Kauai's north shore, including Hanalei Bay.

"We've had that terrible cyanobacterial coral disease that's killed a lot of the reef over the last couple of years. But now the big giant old mound corals are starting to actually dissolve into mud," he said.

Lilley said he's counted about 3,000 mound corals that are sick at 20 different sites. He said several of the large formations -- some as tall as six feet -- recently broke off the reef and sank to the ocean floor.

"This is very disturbing because these corals have lived through almost all of the major problems in Hawaii over the last 500 to 1000 years," he said.

Greta Aeby of the Hawaii Institute of Marine Biology said it's still unknown what bacteria is infecting the large mound coral, but she believes the reefs off Kauai are being stressed by land based pollution and over-fishing.

"That is where the reefs are starting to decline. That is not what you want. You want to maintain the healthy corals so they can keep growing," she said.

Lilley is convinced military microwave radar is to blame. He said it's changing the chemistry of the salt water and breaking down the calcium in the coral.

"Whatever is killing this amount of large coral this quickly has to be a large magnitude event," he said.

The reefs are feeding areas and cleaning stations for turtles. Lilley warns that the coral illness puts them at risk. Aeby said the eroding of the reefs is a wake up call.

"What that is telling us is that our reefs that were at a tipping point because of the chronic stressors are starting to go," she said.

Lilley makes daily dives to update the photographs and videos on his Facebook page, creating a timeline for the coral's decline.

"The world cares, so we're getting it out there for everyone to view equally," he said.

He wants officials in charge of Hawaii's oceans to investigate for themselves, and do something to stem the tide.


Check out the photos on a mobile device:
http://bit.ly/1nc4K1U  and w
atch our story tonight on Hawaii News Now.
Copyright 2014 Hawaii News Now. All rights reserved.