Vendors blast bill that would ban plastic and foam plates
Published: Jun. 25, 2014 at 9:48 PM HST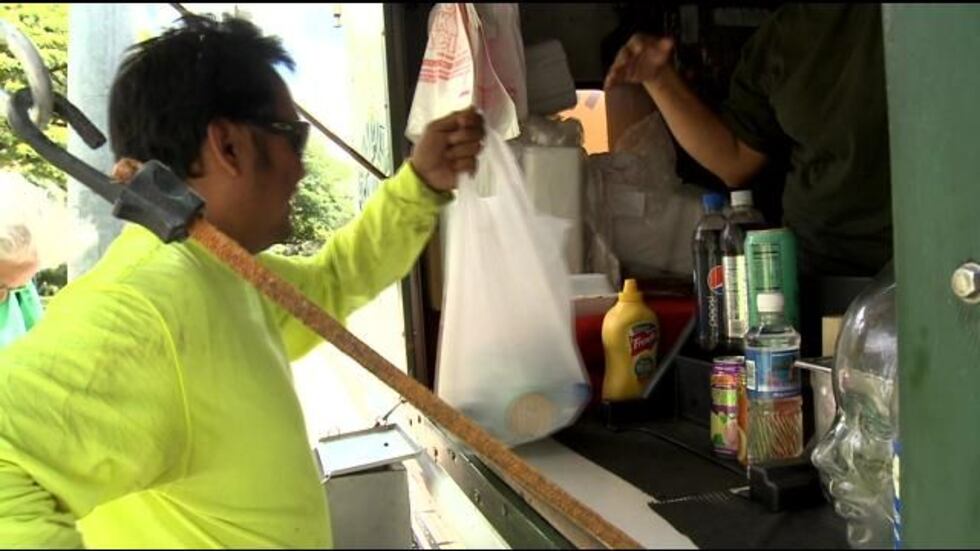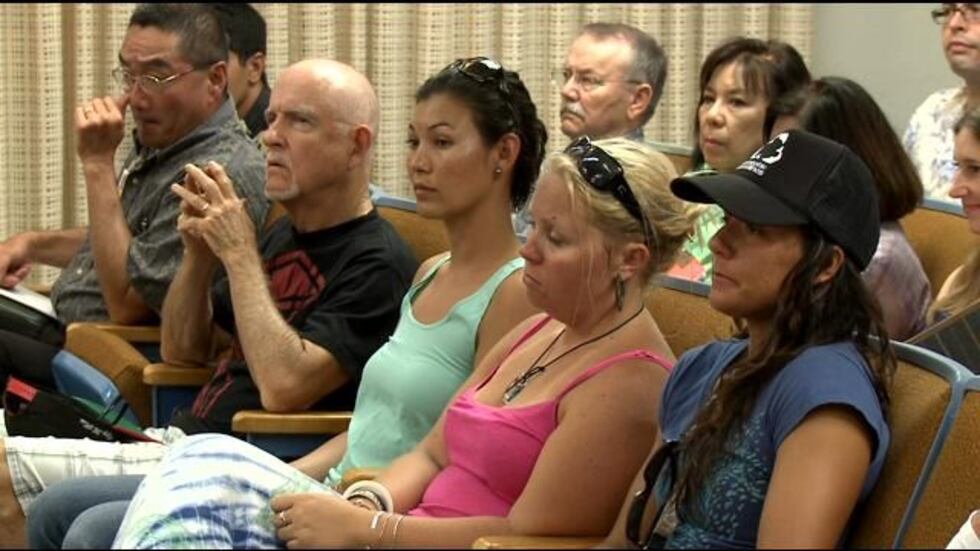 HONOLULU (HawaiiNewsNow) - Owners of Simply Ono lunchwagon estimate they make about three cents on the dollar for plate lunches. It's a razor thin profit margin compared to the fifteen cents per plate they expect to pay if forced to switch to biodegradable food containers.
"When government starts telling me that I have to start giving up some of my profit to put into somebody else's pocket, that's when it becomes an issue," Harris Sukita said.
City Councilman Stanley Chang is behind a bill to ban styrofoam food containers for environmental reasons.
"It's one of the leading sources of marine debris. It does not decompose within our lifetimes. And styrene, which is a main component in it, is a known carcinogen," he said.
But the bill's opponents insist most containers are burned at HPOWER and don't go to the landfill.
Jennifer Hino sells her specialty deserts in clear plastic containers. She said biodegradable containers would cover up her eye-catching creations.
"We're trying to make an appealing display and display it attractively in a nice clear package. I understand it's not the most environmentally friendly packaging, but it sells," she said.
The bill got a hearing before the Council's Public Works committee. One supporter of biodegradable containers told the panel the ban could be good for Hawaii's economy.
"We could have a whole new industry, not just compostable food containers. It could be packaging, It could be boxes. It could be any number of different things," said Ariz Patz of World Centric, a company that sells biodegradable and compostable food packaging products.
Simply Ono's eatery at the University of Hawaii at Manoa uses compostable containers because of a UH rule. Sukita doesn't want a similar law on containers in his lunchwagon. He said it would raise his cost and eventually his prices.
"We can't keep on biting the bullet," he said. "It's either going to be service, food quality, or employees that we're going to have to cut back on."
The hearing was the first on the bill.
"We've received a petition containing over 2,400 signatures supporting this measure," Chang said.
The committee voted to defer the measure for future study.
Copyright 2014 Hawaii News Now. All rights reserved.