Hannemann says if elected Gov. will try to restore Superferry
Published: Jun. 3, 2014 at 10:54 PM HST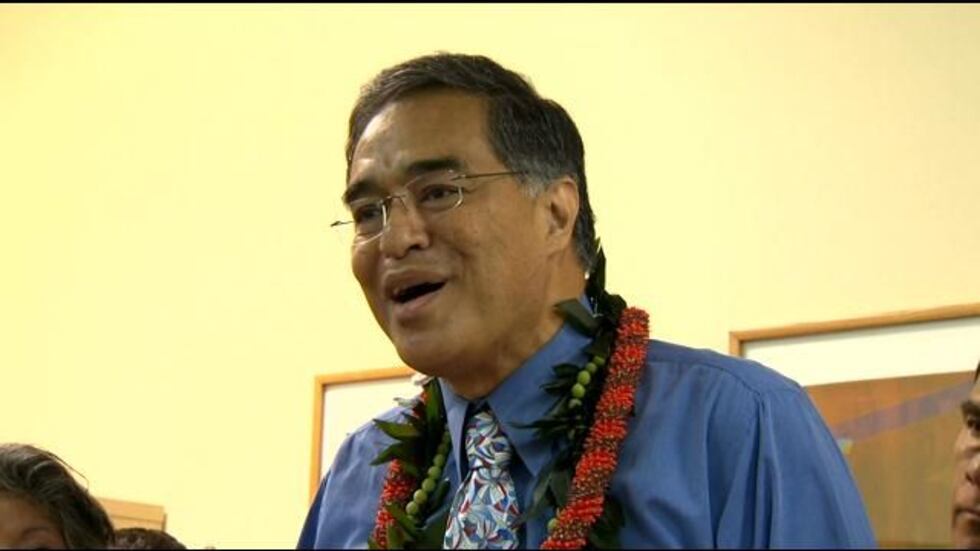 HONOLULU (HawaiiNewsNow) - Former Honolulu mayor Mufi Hannemann says, if elected as Governor, one of his top priorities in office will be to restore the Superferry.
"One of the things that I'd like to look into from day one, we want to work to restore the Superferry.  I really believe in numerous cocoa and coffee hours we've had -- people have said to me, 'What happened to the SuperFerry -- you think that we can do it?' I say, 'You know what, the process that we did rail by is the same process that I believe can be implemented for the Superferry' -- through a leader who is not afraid to go out into the community and talk story and get those who are favor of it, those who are against it and build consensus, build support, seek state support, seek federal support -- and then have the willingness and patience to do the EIS (environmental impact statement).  That's what we did with rail.  It took a long time.  We were patient.  And now with the two federal lawsuits being dismissed -- it basically said, we did everything right from the beginning.  So I really believe that process is needed to restore that Superferry and I want to work hard at that.  If we do that -- neighbor islands benefit, O'ahu benefits," said Hannemann, who announced his candidacy for Governor weeks ago, but didn't officially file his paperwork until Tuesday's deadline.
Hannemann made the remarks alongside his running mate pick, his former Parks and Rec Director Les Chang.  Both are running uncontested on the Independent party ticket.
Hannemann says Chang, who served 30 years in the Air Force, was a vital part of his ability to leave Honolulu Hale better than he found it.
"It was a no brainer in many ways for me to ask him again to step up to the plate and be my running mate in this election," said Hannemann, who went on to compare his run to the Superferry.
"Those who had a taste of the Superferry during that brief period, really liked it.  And I would also venture to say life is all about options and choices, that's why Les and I are running.  We want to present the people of Hawai'i with another choice, another option on the ballot.  Having a SuperFerry service is another choice, another mode of travel.  Right now, we are totally dependent on air travel.  If we had the Superferry that's a compliment to help people move from one place to another.  I recognize it's going to be a selling job again," said Hannemann.
Superferry service started in November of 2007 -- only after the state legislature called a special session to pass a law enabling operators to continue service while an environmental study was done.
The privately-owned Superferry connected O'ahu to Maui, but never made it to Kaua'i because protestors paddled out and stopped it from coming into the harbor.  The company went bankrupt in 2009.
Both supporters and opponents say the likelihood of a Superferry return would depend on the type of service and the business model.
"I certainly think it's possible and I think it's necessary," said retired Admiral Thomas Fargo, a former Superferry Executive.  "I think a ferry system for Hawai'i ought to be essential transportation capability.  Really there are few archipelagos in the world that don't have a ferry system to serve the needs of the people."
Richard Hoeppner, a vocal Superferry critic with the People for Preservation of Kaua'i, disagrees.
"It will never get to Kaua'i and if he wants it on O'ahu, good luck to him.  I don't think the outer-islands will ever accept it if it's the same Superferry that holds the number of cars that it did and the number of passengers it did -- that was totally ridiculous and we proved it," said Hoeppner.
"If not the Superferry, are we going to be totally dependent on air travel?  I'd like to at least try and that's what you do, if people want something done, you try.  And if you cannot, no can -- but in this particular case, I really believe people want to see another shot at it," Hannemann said.
Copyright 2014 Hawaii News Now. All rights reserved.