Goal is to house all chronic homeless on Oahu in two years
Published: Jun. 3, 2014 at 10:49 PM HST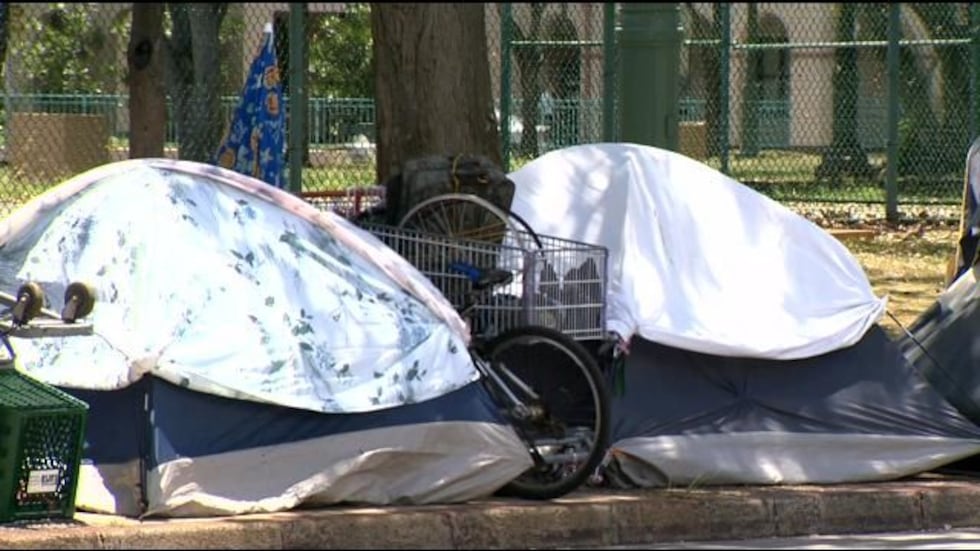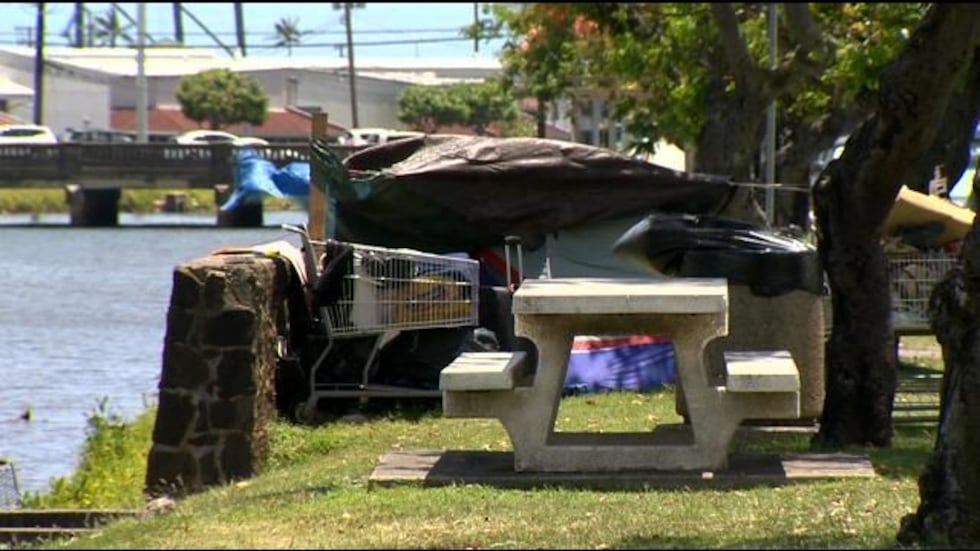 HONOLULU (HawaiiNewsNow) - In the next 100 days advocates will assess 1,000 homeless people in urban and leeward Oahu and put 15 of them in an apartment. The overall goal is to have the chronic homeless, the most difficult with the highest needs, in a home in just two years.
Going after the easier cases hasn't been working so the focus is turning to those with the biggest need and the toughest to get help. That includes the chronically homeless with mental illness, disabilities and drug addictions.
"What we're really doing here is building muscles because if we can do this with the sickest and most chronic then we can do it for those people who have a much lower level of need," said Colin Kippen, State Homeless Coordinator. "We're creating a system, a system to end homelessness. What we know is that our existing systems to get them off the streets really don't work."
The plan is to combine resources, identify the homeless, put them in a home, help pay their rent and get them services.
"I believe that's really possible. There is a lot of work to be done. We need to get more efficient on how we use resources. We need agencies and programs to really function as a system," said Matthew Doherty, Director of National Initiatives for the US Interagency Council on Homelessness. "I firmly believe that Honolulu, Oahu, Hawaii has the will, the mission and the ability to achieve that goal."
Federal directors are in town working on the 25 Cities Initiative which says 39 percent of the homeless people in the country are in 25 cities. Honolulu is one of them.
The goal of the Opening Doors project is to house all veterans by the end of next year and all chronically homeless by the end of 2016. Then eliminate all homelessness by 2020. Chronic homeless refers to those that have been homeless longer than a consecutive year or homeless four times in three year.
"The goal in every community is to see nobody homeless, whether a family or single individual. Whether there are really high needs or low needs. We don't want to live in communities where people are sleeping on the street or in shelters. Homelessness is just not part of the normal experience of people in our communities," said Beth Sandor, 25 Cities Initiative.
Questions come to mind like cost. It will take millions of dollars, but they do think it's cheaper to house people, than leaving them on the streets.
"The cost of providing the housing is less expensive so we can actually save the community and taxpayer money by providing the right solution and achieve better outcomes. So it may sound expensive, but it's actually less expensive than what is happening now," said Doherty.
"It will cost Honolulu a lot less than what it is costing you today," said Sandor.
"That goal is to get them permanently housed and we think we can do that," said Kippen.
We did speak with some homeless who admit they don't want to work and they do want to do drugs so chances are they'll get evicted.
Turning lives around isn't easy but worth a try.
Copyright 2014 Hawaii News Now. All rights reserved.