Congressional debate canceled for low attendance from business community
Published: May. 28, 2014 at 10:43 PM HST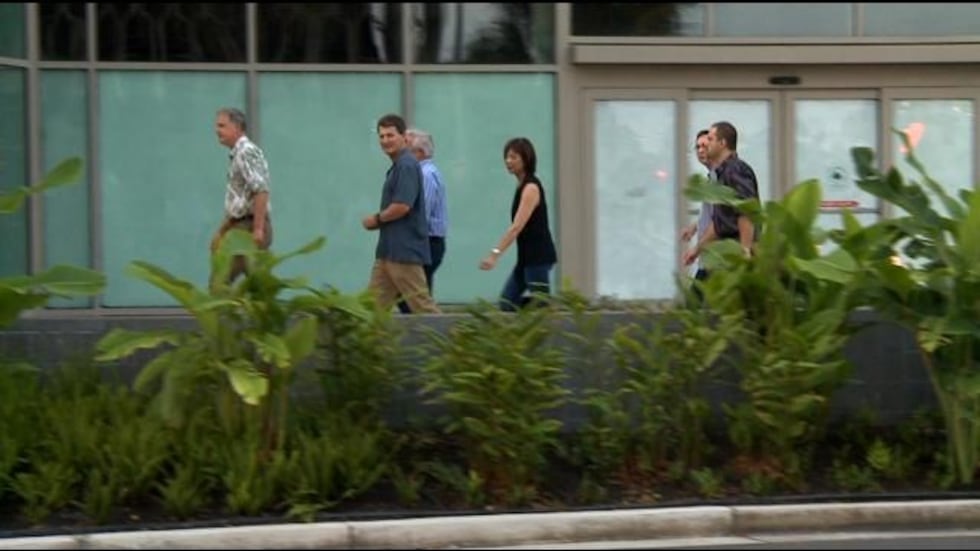 HONOLULU (HawaiiNewsNow) - Tonight's debate between the state's top democratic contenders to become Hawaii's next Congressional representative has been canceled. The reason: the Chamber of Commerce Hawaii couldn't get enough people to attend.
It was canceled for lack of interest and low attendance. Keep in mind this is not for some obscure office. This is for one of only two Congressional seats representing the state.
The Chamber of Commerce Hawaii says it is the voice of business. But apparently that voice wasn't interested in hearing from Congressional candidates.
"I think it's a rather depressing commentary on the state of our local democracy. The Chamber of Commerce debate of course is usually one of the more important debates so for this to be canceled it shows there's not much interest in the election I guess," said Professor Colin Moore, UH Manoa Political Science Department.
And perhaps not much interest in the candidates. There are a lot of them. Fourteen in all have pulled papers although five were scheduled to be at the debate including Mark Takai and Ikaika Anderson.
"I just think that it is disappointing and disconcerting that the Chamber of Commerce could not turn out its members in significant numbers to make this candidate forum worthwhile in the eyes of the Chamber of Commerce of Hawaii. Missed opportunity is what I see it as," said Ikaika Anderson, (D) Congressional District 1 Candidate.
"I really thought that even without the attendance we should have had it. We committed to this a couple months. We found out about a week ago it was canceled. We could have still held the forum," said Mark Takai, (D) Congressional District 1 Candidate.
"The whole thing seems a little strange to me to be quite honest," said Prof. Moore. "I'm really rather surprised that there wasn't enough interest among Hawaii's business leaders in this debate. Usually these are the sort of folks who have a great deal of influence who ends up getting elected and if they're not interested I can really only conclude it doesn't matter all that much."
The Chamber may reschedule, but at this point it's unclear if or when that may happen.
Copyright 2014 Hawaii News Now. All rights reserved.