3,000 delegates from around world meet on Oahu for indigenous peoples conference
Published: May. 22, 2014 at 4:10 AM HST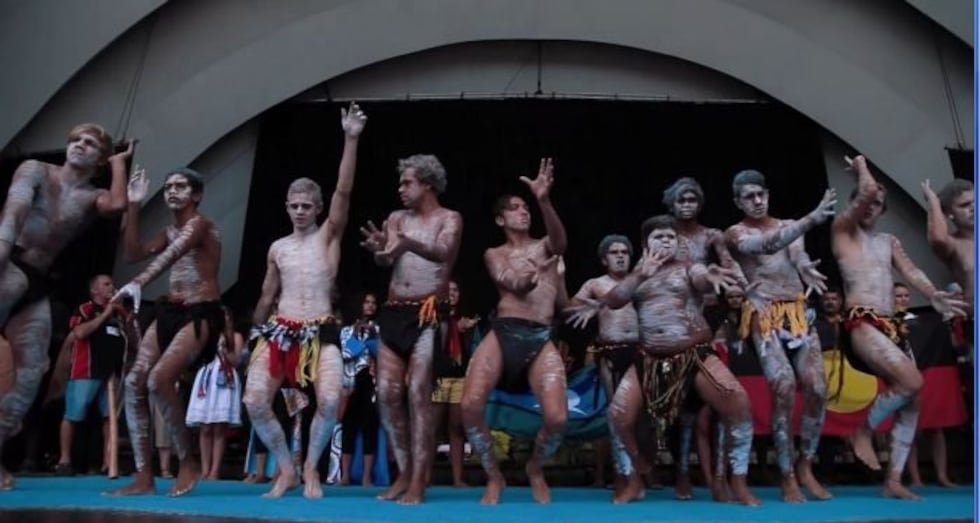 HONOLULU (HawaiiNewsNow) - More than 3,000 delegates from all over the world are on O'ahu this week for the World Indegenous Peoples Conference on Education to discuss education models that support their unique indigenous world views.
"It was one woman's dream to bring a consortium of indigenous peoples together to talk about how we engage and educate our youth," described Aaron Sala, the WIPC:E cultural performance and entertainment committee chair.
Since it originated in British Columbia in 1987, the conference has been held in a different indigenous community every three years -- from Aotearoa (New Zealand) to Peru.  This year it is hosted by the Native Hawaiian Education Association at Kapi'olani Community College.
Among the delegates this year are First Nations people from all over Canada, Native Americans from the United States, Maori from Aotearoa, Aborigines from Australia, Ainu from Japan, and dozens more from Taiwan to Afghanistan.
"What we're coming together to do is really build creative collaborations among indigenous peoples in order to see what our best practices for student centered learning are.  Where are our students at?  How are they engaging with material?  How are they engaging culture?  How are they engaging education?" said Sala, who says it's critical to target youth.  "Main thing is to create a pipeline so that you're not waiting for graduate education, you're starting really young.  Part of this conference is to say children have an amazing role to play. They have an amazing capacity for education. They have an amazing capacity to understand the world around them.  Part of WIPC:E is to remind us of those things and really get to the heart of those things so that we can capitalize on that moment in a child's life."
WIPC:E is the largest venue for indigenous education in the world.
"We come into an age in the world when technology is moving so quickly and we end up running really fast, just to turn around and take ten steps back.  What indigenous native thinking does is to say let's take account of the present.  We look to the past for guidance, we look to the future for a grander vision, but let's account for the present and let's really take a listen to what we're about right now.  What we need to do to ensure that our cultures survive, more than that -- that our cultures live eternally," said Sala.
Sala says WIPC:E's mission is to engage indigenous people from around the world to raise awareness and discussion of what is important to them, for their world, and for their future.
This year's theme "E Mau Ana Ka Moʻolelo: Our Narratives Endure" was selected as a promise to commit to perpetuating indigenous cultures through rituals and traditional stories.
'That's the importance of getting indigenous peoples together, so that we can remind each other that we all exist, we don't exist in isolation, we're all together in this," Sala said.
For more information: http://wipce2014.com/
Copyright 2014 Hawaii News Now. All rights reserved.