Mysterious lights in Hawaii skies likely caused by missile launch
Published: May. 21, 2014 at 10:20 PM HST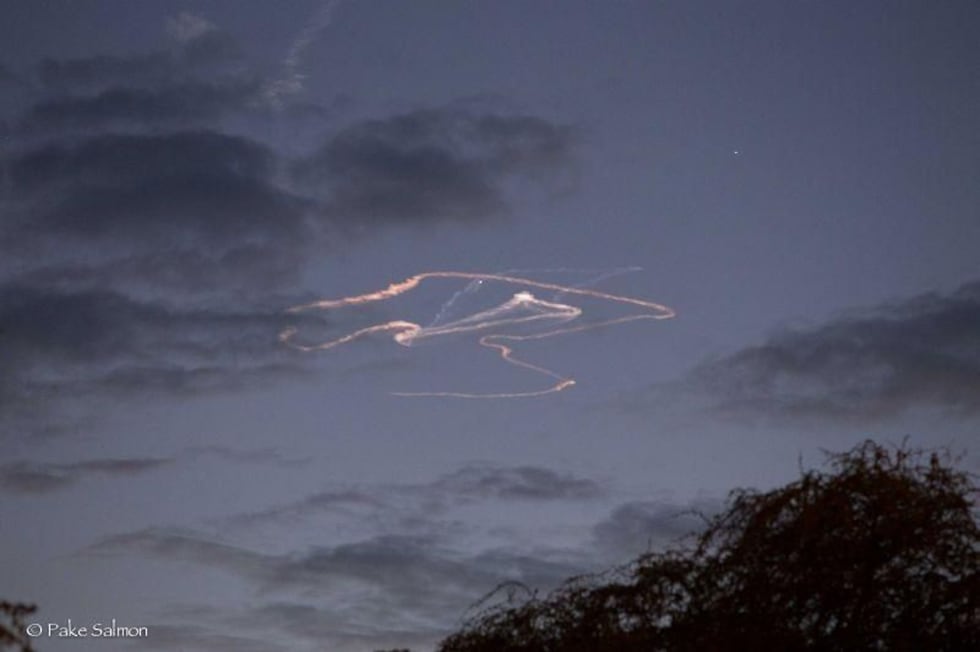 HONOLULU (HawaiiNewsNow) - Mysterious lights that were spotted in the skies over the Hawaiian islands on Tuesday night were likely caused by a missile launch from the Pacific Missile Range Facility at Barking Sands on Kauai.
On Tuesday, many viewers contacted Hawaii News Now wondering what they were seeing, describing the lights as squiggly lines that appeared in the sky for a few minutes shortly after sunset.
Photographs sent into our newsroom showed a bright zigzagging light, and Hawaii News Now received word of multiple sightings from across Oahu, Maui, Kauai and Lanai.
On Tuesday night, a U.S. Navy spokesperson told Hawaii News Now that he was unaware of any military operations that would have coincided with the light. Early Wednesday morning, however, the Department of Defense confirmed that a missile launch had taken place on Kauai just prior to the lights being spotted.
"During the test, a simulated ballistic missile target was acquired, tracked, and engaged by the Aegis Weapon System," the Department of Defense said. "Several fire control and engagement functions were exercised during the test."
The Department of Defense said that the primary purpose of the launch was to test the functionality of an Aegis Ashore ballistic missile defense system. Defense officials called the launch successful.
Footage captured in Phoenix, Arizona in 2012 following a missile launch showed similar light patterns to those shown in the skies above Hawaii on Tuesday.
If you have photographs of the lights above Hawaii skies, upload them to the Hawaii News Now Facebook page.
Check out more photos on a mobile device by clicking here: http://bit.ly/1oQI8Wp
Copyright 2014 Hawaii News Now. All rights reserved.