EXCLUSIVE: Ivy League dean with Hawaii roots never considered for UH president
Published: May. 20, 2014 at 3:28 PM HST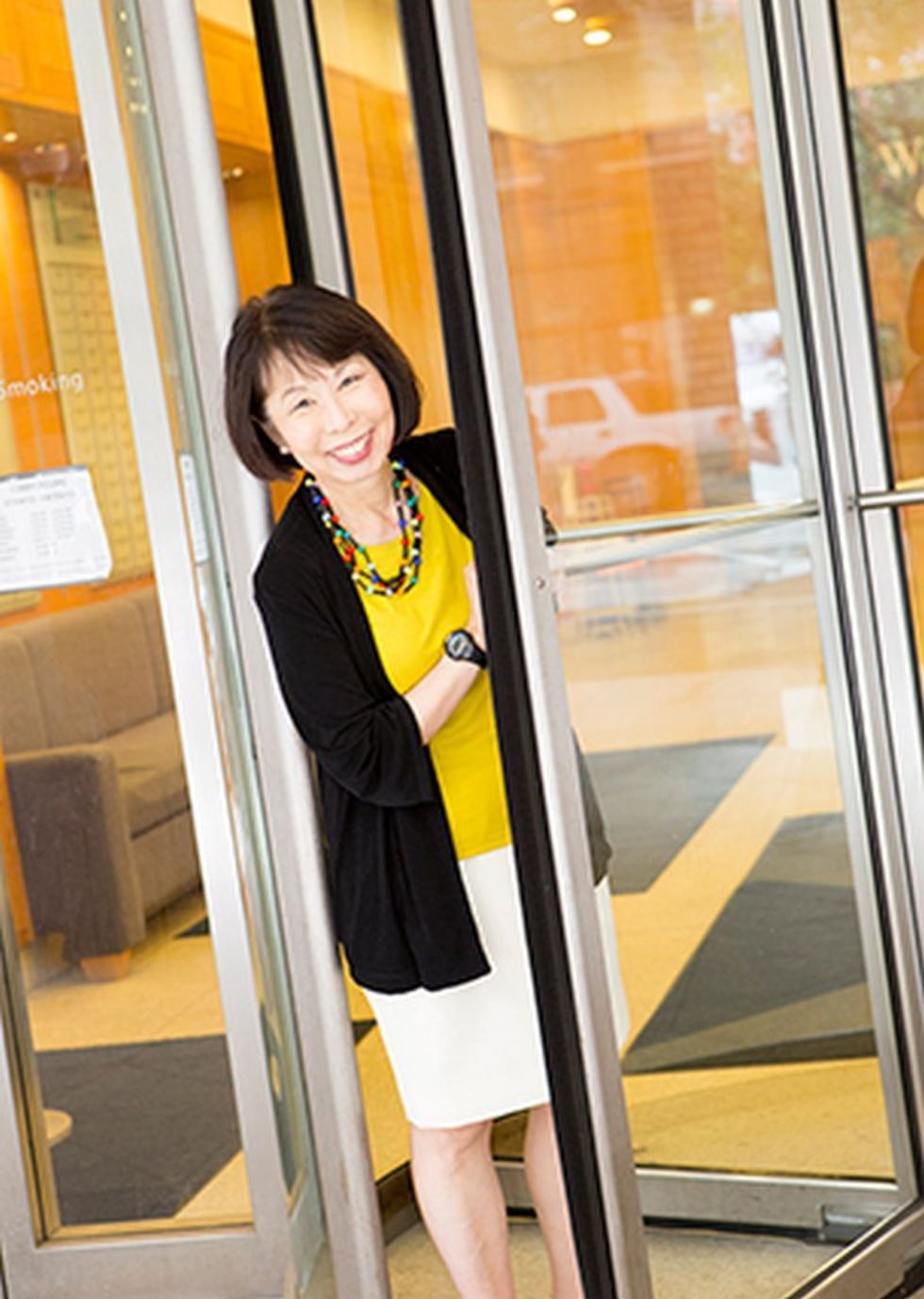 MANOA, OAHU (HawaiiNewsNow) - The chair of the University of Hawaii Board of Regents claimed the written nomination of a highly qualified dean from an Ivy League university who came from Hawaii to be the next UH president "fell through the cracks," prompting former Gov. Ben Cayetano, who recommended her for the UH job last July, to say the regents mishandled the situation because of "negligence."
In a statement, UH officials said "what fell through the cracks was the courtesy of a written response," and that Cayetano failed to re-submit his nomination once UH began accepting formal applications and nominations for the position earlier this year.
The regents' presidential search process has come under fire for ending up with just two finalists.
Jeanette Takamura has been the dean of the Columbia University School of Social Work in New York City since 2001, the first woman to hold that post.
Last July, Cayetano sent a letter to the UH Board of Regents, recommending Takamura as the next UH president.
Cayetano said since Takamura was born and raised in Hawaii, attended public schools here and holds undergraduate and master's degrees from the University of Hawaii, she'd bring a deep understanding of Hawaii to the UH president's job.
Takamura also served as deputy health director in the Cayetano administration and in 1997 went to Washington, D.C. to join President Clinton's administration as the second assistant secretary for aging in the Department of Health and Human Services.
But Takamura was never contacted by the Board of Regents in their search for the next UH president.
When Cayetano sent UH Regents Chair John Holzman an email last week asking what happened, Holzman said the board office was "significantly understaffed" when it received his letter last July, the same day a selection committee recommended David Lassner serve as interim president.
Holzman wrote to Cayetano: "Somehow the letter fell through the cracks, and it was not acknowledged. I apologize."
But Cayetano said he called the regents office several weeks after sending the letter recommending Takamura and was told by a staffer that the regents received the letter and it would be forwarded to the search committee.
"I suggest that the letter was mishandled because of 'negligence' rather than the Board of Regents was 'understaffed,'" Cayetano wrote back in an email to Holzman he provided to Hawaii News Now.
"A highly qualified candidate was nominated and not considered because of incompetence," Cayetano told HNN in an email.
In a statement, UH said, "Former Governor Cayetano's letter was received on July 23, 2013, and the Board office acknowledged its receipt when he called to inquire about the letter, about a week later. What fell through the cracks was the courtesy of a written response."
UH did not begin receiving formal applications or nominations for the president's job until February of this year, sources said, and since Cayetano sent his original letter last July, he would have had to re-nominate Takamura or gotten her to apply for the job in February or afterwards.
"The Selection Committee began receiving formal applications and nominations for the position of President in February 2014," UH said in a statement. "Prominent advertisements were placed in both local and national media.  Sixty individuals applied. Forty-two others sent in nominations.  All applications and nominations were acknowledged and given due consideration."
Takamura was never considered as a candidate to lead UH, sources said.
"Honestly, I find it very disappointing," said Michelle Tigchelaar, president of the UH Manoa Graduate Student Organization, which represents about 4,000 graduate students at UH's flagship campus.
"This new piece of evidence that a highly qualified candidate was neglected adds to our conclusion that the Board of Regents did a poor job in their search for the new UH president," Tigchelaar said.
Takamura did not return a phone message left Monday at her Columbia University offices in New York.
One of UH's former top administrators, Linda Johnsrud, told Hawaii News Now earlier this month Holzman told her the interim UH president would not be considered for the permanent job, so she didn't apply for the interim position, she said.  In the end, the regents allowed Lassner, who was chosen interim president, to be considered for the permanent job.
Johnsrud, who as university provost was the highest ranking academic official in the UH system where she had worked for 25 years, planned to apply for the permanent UH presidency but ended up taking a top academic job with the University of Texas system, which is more than four times as large as UH.
There are just two finalists in the running to be UH president, Lassner and retired Lt. Gen. Frank Wiercinski, the former commander of the U.S. Army in the Pacific.  A third finalist dropped out because Lassner, the interim, was being considered for the permanent post, and was seen as the person with the inside track, sources said.
Wiercinkski "is really no serious competition at all," said GSO president Tigchelaar, because "he does not have any experience with higher education and it would be extremely difficult for him – given his background – to connect with parts of" the UH community.
"So we are presented with zero choice, and the new president will likely be yet another re-shuffled administrator from the current UH ranks," Tigchelaar said, referring to Lassner, a UH employee since 1977 who was vice president for information technology and chief information officer before the regents appointed him interim president last September.
Read former Gov. Ben Cayetano's letter: http://bit.ly/1o8KaP0
Copyright 2014 Hawaii News Now. All rights reserved.