Three Americans Join Only All Female Racing Team To Set Sail 'Round-The-World'
Published: May. 15, 2014 at 2:02 PM HST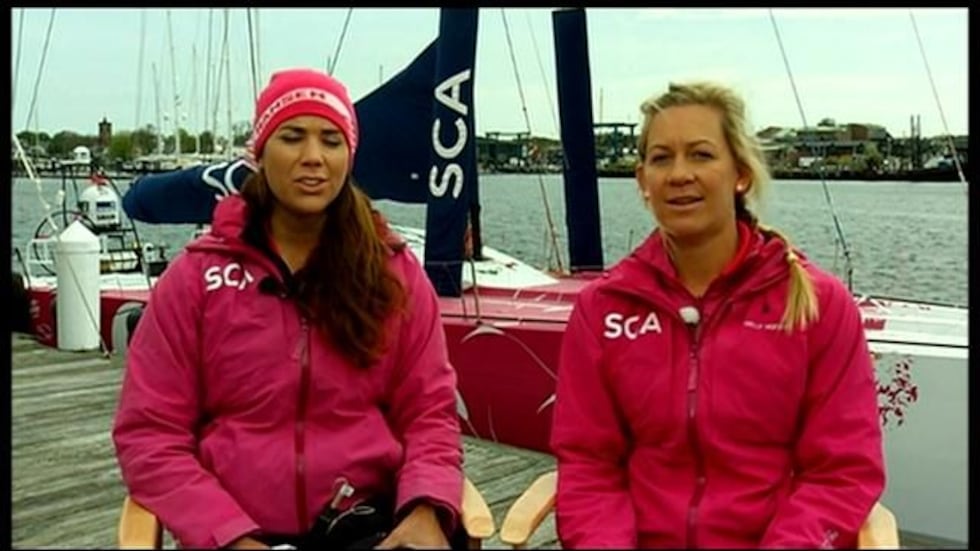 (Hawaii News Now) - For the first time in more than a decade, an all-female team will compete in the Volvo Ocean Race – the world's toughest sailing race.  Three of the 12 brave female crew members are Americans.
The three women will race alongside nine others and are set to sail in the round-the-world Volvo Ocean Race, which is considered to be the 'Everest of sailing'- and is one of the sport's "Big Three" events - alongside the America's Cup, and the Olympics.  The race covers more than 39,000 nautical miles of the world's most challenging oceans and conditions, includes stopovers on six continents and teams from around the globe will spend nearly nine months of their lives competing.
The Volvo Ocean Race, created 41 years ago, begins this year on October 4th and features various stopover ports - including a U.S. stopover in Newport, Rhode Island in May of 2015. The competitors are expected to experience temperature variations ranging from as low as 23 degrees to as high as 104 degrees - and they are only allowed to take one change of clothes for the entire voyage. No fresh food is taken on board for the endeavor, and the team will often be at sea for 20 days at a time, with little contact with anyone other than fellow crew members.
On Tuesday, May 13th, Sally Barkow, (from Wisconsin) Sara Hastreiter, (raised in Wyoming) and Sophie Ciszek (a dual citizen of the U.S./Australia) will be available for interviews from stopover port Newport, Rhode Island.  The women will have just completed a training leg, their first sail across the Atlantic Ocean.  Sally has been on and off the Olympic circuit for the past 10 years, Sara has built a competitive sailing career in just four years, and Sophie has a passion for the ocean that extends from sailing to surfing.  All three will be competing for their first time in the Volvo Ocean Race.
The three crew members will preview the upcoming endeavor, discussing the challenges they expect to face.  They'll also talk about what it means to them to be part of Team SCA - a team presented by a leading global hygiene company that is supporting the all-female team because its mission aligns strongly with the race. Two of the company's key concepts include a respect for nature as well as empowering women to live out a lifelong dream and compete with others who share the same passion.
Copyright 2014.  Hawaii News Now.  All Rights Reserved.