Native Hawaiian Roll Commission not in jeopardy following state dept. inquiry
Published: May. 14, 2014 at 12:33 AM HST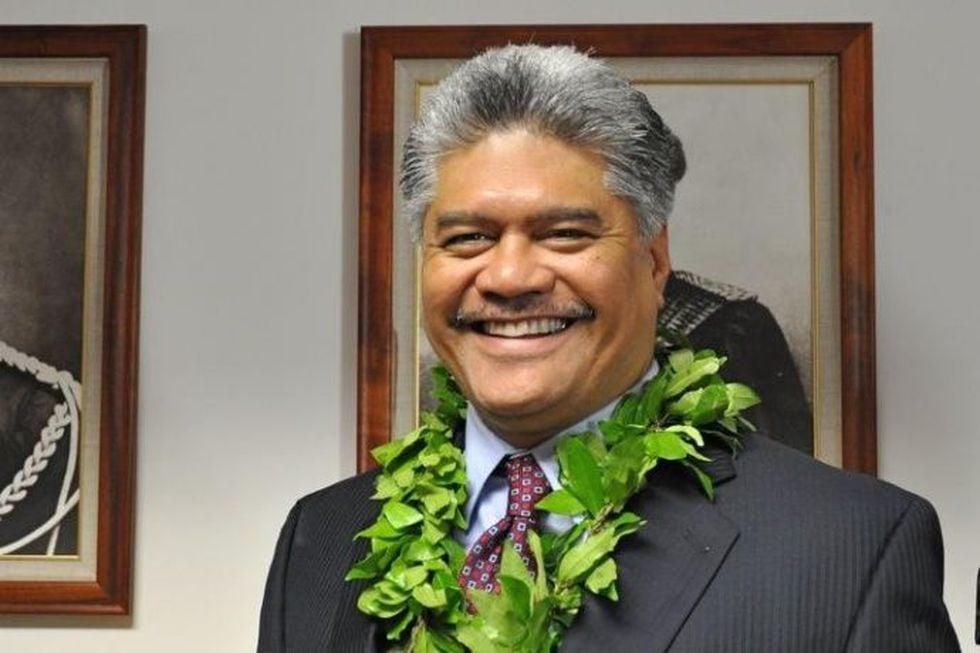 HONOLULU (HawaiiNewsNow)
The future of more than 125,000 people who registered for the Native Hawaiian Roll Commission, Kana'iolowalu, is not in jeopardy following a state department inquiry seeking clarification on the legal status of the Kingdom of Hawaiʻi. 
The request sparked an internal dispute within the Office of Hawaiian Affairs, but officials say while there is hurt, there is also hope for healing as they plan to move forward with efforts to create a self-governing body for Native Hawaiians. 
"We have suffered enough.  We have seen despair.  Now let's look to the future of rebuilding, reasserting, reestablishing ourselves as a united people," said OHA CEO Dr. Kamana'opono Crabbe, who sent the Department of Justice request. 
"We stand on the shoulders of Queen Lili'uokalani and that in her humble spirit she stood down so that there would not be no bloodshed.  I'm personally looking for that kind of humility in all of us to do what would be best for la hui, not what one individual has a theory about, but what would be best for all the people," said OHA Chair Colette Machado. 
"I think that people mistake the idea of unity as agreement and it's not so.  Unity is built on a common ground.  Our common ground is that we believe in the existence of the Hawaiian nation and we believe in our ability to govern ourselves and our resources," said Roll Commission Chair and former Governor John Waihe'e. 
The letter sent by Dr. Crabbe requests Secretary of State John Kerry pursue a legal opinion from the U.S. Attorney General regarding the status of Hawai'i under international law.
In it, Dr. Crabbe wrote, "I will be requesting approval from the Trustees of the Office of Hawaiian Affairs that we refrain from pursuing a Native Hawaiian governing entity until we can confirm that the Hawaiian Kingdom  as an independent sovereign State, does not continue to exist under international law and that we, as individuals, have no incurred any criminal liability in this pursuit."
OHA officials say Dr. Crabbe's indication he would attempt to put a hold on nation-building efforts are what led them to send a rescind letter to Secretary Kerry.
"It was controversial, but on the other hand, I believe it has brought people much more closer to the debate and discussion of nationhood.  Not to argue, but really have serious discussions about the merits of federal recognition and independence and what is the common ground we can all agree to?" said Dr. Crabbe. ""My letter would hopefully bring enough light to this matter, enough consciousness and awareness that -- what are we really asking for?  We are asking for the opportunity to self-govern ourselves whatever model that is."
Dr. Crabbe says his state department inquiry was never intended to disrupt Kana'iolowalu, but aimed to acknowledge concerns that have been raised by legal and political scholars about the existence of the Kingdom of Hawai'i. 
"Perhaps maybe we should consider some of the feedback and voices from our community who have alluded to these questions and very grave concerns if we move forward that it would invalidate the claims of the Hawaiian Kingdom in the international arena," Dr. Crabbe said. 
OHA Chair Machado confirms trustees will move forward with their $3.9 million commitment to upholding Kana'iolowalu's efforts and honoring the more than 125,000 Native Hawaiians who've registered to participate in a nation-building process.
"Let the people decide -- who am I to say nine trustees going make that decision or one individual, our executive director?  We cannot take that responsibility.  Those that have come out and said, 'I am a Native Hawaiian' and we have certified you to be with your proof of birth -- that's their decision on what they want.  That's democracy at its highest level," said Machado. 
Everyone has a different vision of what self -governance looks like -- from total independence as a completely separate nation to federal recognition similar to what Native Americans have -- and all the other possibilities or combinations that exist along the spectrum.
"We have to create something viable for them to rely on and that's the only way to do it is creating a governing entity -- to protect all of our rights -- the land and secure all of this for the generations to come," said Machado. 
Roll Commission Chair Waihe'e says Kana'iolowalu does not have a predetermined result, but is designed to bring everyone who wants to participate in the process to the table to share their views. 
"This is a positive sign that people care enough to be involved.  What does that mean for Kanaʻiolowalu?  It means that we need to focus even more so on progressing forward and making sure that our people develop their own forum for discussing these kind of issues," said Waihe'e.
Kanaʻiolowalu is supposed to be the vehicle that brings everyone to the table and then we decide what steps to take next 
"It is an opportunity for Native Hawaiians to form their own government and their own relationships and that's exciting and that's different, and I think we ought to take advantage of it," said Waihe'e.
OHA officials confirm the Native Hawaiian Roll Commission will move forward with the election of delegates and a convention this fall, in which governing documents and perhaps a constitution will be written, that will then be shared with all Native Hawaiians who registered for Kana'iolowalu to vote on perhaps as early as January of 2015.