EXCLUSIVE: Environmental activist attacked by masked men in Kalaeloa
Published: May. 7, 2014 at 8:56 AM HST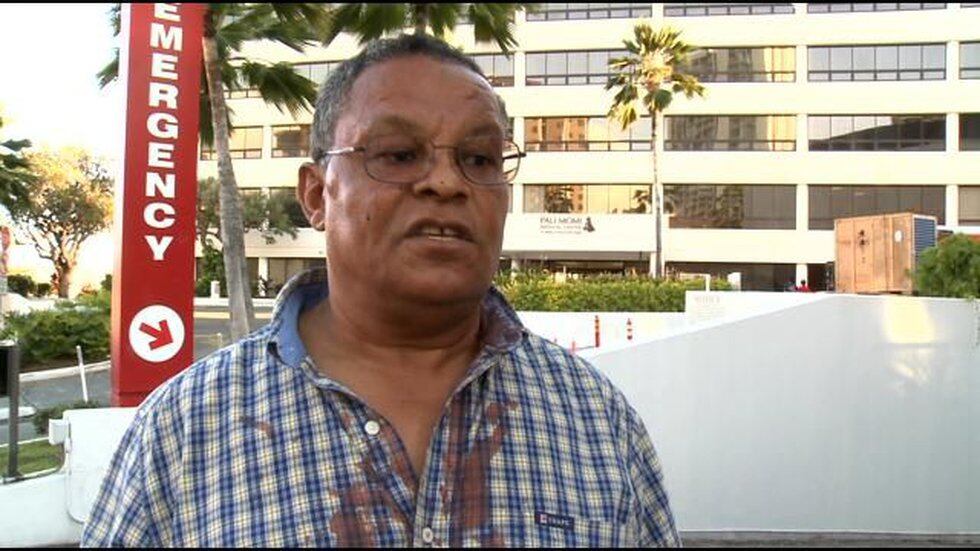 KALAELOA, OAHU (HawaiiNewsNow) - Environmental activist Carroll Cox said he was attacked by two masked men armed with a metal pipe as he investigated illegal dumping and questionable leases in Kalaeloa.
Cox suffered injuries to his arm and a gash to his head and was treated for bruises and a deep cut to his head at Pali Momi Medical Center.
"The pipe hit me here that the guy was wailing on. And I have an injury here on my head ... About a three to four ... centimeter crack," said Cox.
"The intent not to injure me but to actually kill me."
The attack occurred around 3:30 Tuesday afternoon in Kalaeloa while Cox was sitting in his parked car.
He said two men wearing hoodies and a white mask in separate cars that had missing license plates pulled up along side of him.
One of them began to swing a metal pipe at him and was hit on the head. The blow was partially blunted by Cox, who used his arm to shield himself.
The attackers left the scene when a witness drove by, he said.
Cox said he was in the area to do a follow up investigation into illegal dumping and questionable leases on land owned by the state Department of Hawaiian Home Lands.
He believes the attack is linked to his inquiries.
"I've been at this a long time -- for many years -- I've never had a physical assault or threat. This is the first time," he said.
But Cox said the incident isn't going to stop him from digging deeper.
Copyright 2014 Hawaii News Now. All rights reserved.