Nanakuli Middle School students taught lesson in sustainability
Published: May. 6, 2014 at 12:07 AM HST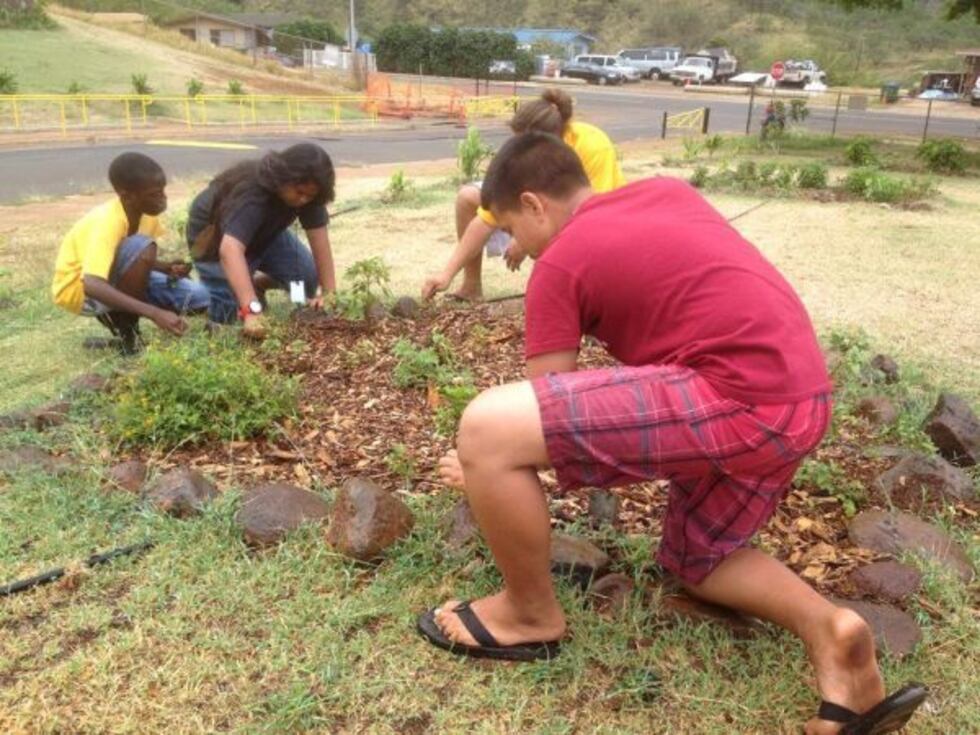 NANAKULI, OAHU (HawaiiNewsNow) - The entrance to Nanakuli High and Intermediate School is bordered by the greenest spots on campus. It's where Ti leaves, fruit trees and medicinal plants grow. Teacher Renolds Fruean works with seventh and eighth graders who belong to Makahiki Club 96792.
"Wherever we can, wherever kids step, that's where we want our mark to be left," he said.
The plots were planted by a core group of about 30 students.
"When you take care of your plants, they actually take care of you," student Joshua Kila said.
Seventy percent of Nanakuli's students are part Hawaiian. A year ago the club began teaching agriculture to connect the kids to their ancestral roots.
"It's something in them already. It's innate," Fruean said. "We're just trying to re-activate the culture side of their lives."
The Leeward coast has a high rate of diabetes. One of the first things in the ground were plants that can be turned into medicinal teas. Someday, sweet potato will also grow on the campus.
"Nanakuli was known for the sweet potato. It was known as the product that ends famine," Fruean said.
The school sits on 60 acres of Hawaiian Home Lands. The Makahiki Club wants to plant the campus with enough to feed the Nanakuli community.
"What we want to do is try to solidify how it works for us at the school first. The hope is that it does trickle down into the community," principal Darin Pilialoha said.
The school grounds are dry, so students learn to dig in and persevere.
"I'd like to see all kind of plants around over here, and more nature to help out the school and make it look nice," student Revelation Santiago said.
The school's first harvest of taro, bread fruit, lemons and limes is expected next year.
"Our plan in the future is hopefully to branch out and farm this valley like how it did thousands of years ago," Fruean said.
The lessons go beyond farming. Students who work the land are reaping the benefits of character growth and commitment.
Copyright 2014 Hawaii News Now. All rights reserved.