Pacific Tsunami Warning Center defends controversial move
Published: Apr. 26, 2014 at 12:30 AM HST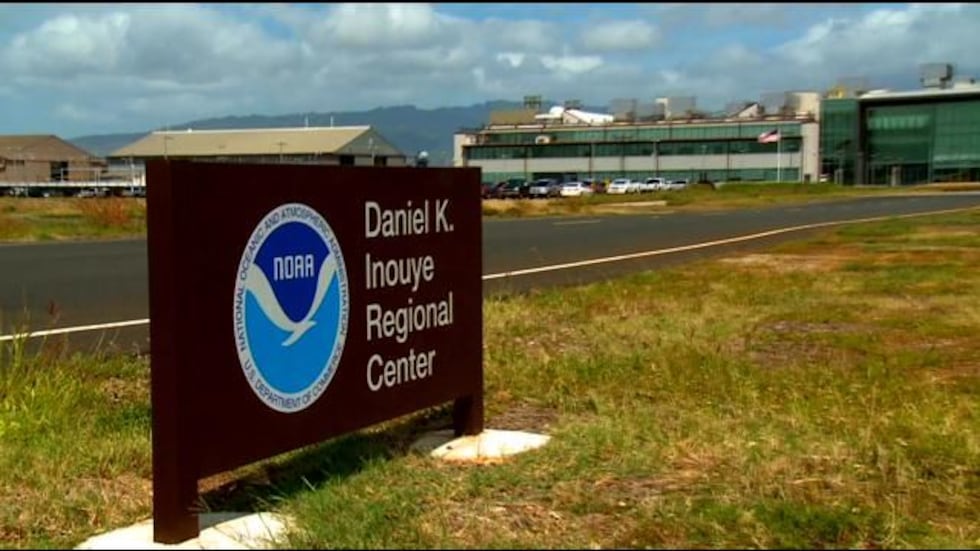 FORD ISLAND (HawaiiNewsNow) - Scientists at the Pacific Tsunami Warning Center in Ewa Beach have started moving into a multi-million dollar facility on Ford Island. The agency's director said the new site will help improve tsunami monitoring while also bringing employees closer to partners such as the International Tsunami Information Center. Opponents, however, are worried about what could happen during a disaster.
The PTWC has outgrown its Ewa Beach building from the early 1960's. Staff members are moving into their new third-floor offices which are more than 80 feet above sea level, according to the facility's director.
"We're very happy with this move even though it seems like, gosh, we're awfully close to the ocean," said PTWC director Chip McCreery. "Here on Ford Island, there's not a big tsunami threat even from the biggest threats Hawaii might face."
Despite reassurances, critics believe the new site is vulnerable to a tsunami or hurricane. According to them, Diamond Head would have been a better choice to be close to Hawaii State Civil Defense.
"I was fighting it saying we should be probably, not stay here (Ewa Beach), but we moved at elevation perhaps. Robust in and out to the place and to the people we give warnings to, the State Civil Defense," said Barry Hirshorn, Pacific Region chair of the National Weather Service Employees Union.
The National Oceanic and Atmospheric Administration is consolidating 12 facilities across Oahu into the $331 million Daniel K. Inouye Regional Center. No rent is being paid to the U.S. Navy for the 35 acre parcel. NOAA officials said the cost benefit in direct operations alone is more than $3 million a year.
"This center allows the tsunami warning center to put out forecasts and warnings faster, more efficiently, and with greater bandwidth, and transmit a lot more data along the network," said Steve Gallagher, site manager for the Inouye Regional Center.
Opponents are also concerned about employee access across the Ford Island bridge during an emergency.
"I just thought it was a very bad idea to move us from one potentially dangerous area to another potentially dangerous area," Hirshorn said.
A Navy spokesperson said that since the span was built in 1998, it has never been closed due to a natural disaster.
"I think the risks of locating here have been completely overblown and we've carefully looked at that. NOAA is a public safety agency. We look at that first," said Gallagher.
New equipment will allow the old warning center in Ewa Beach and the new one on Ford Island to run simultaneously until extensive testing is done. The transition is expected to be finished by early fall.
If the Ford Island facility fails during a disaster, the National Tsunami Warning Center in Alaska would be the backup.
Copyright 2014 Hawaii News Now. All rights reserved.