Hilo community college collected $245K in fees for non-existent facilities and services
Published: Apr. 12, 2014 at 12:02 AM HST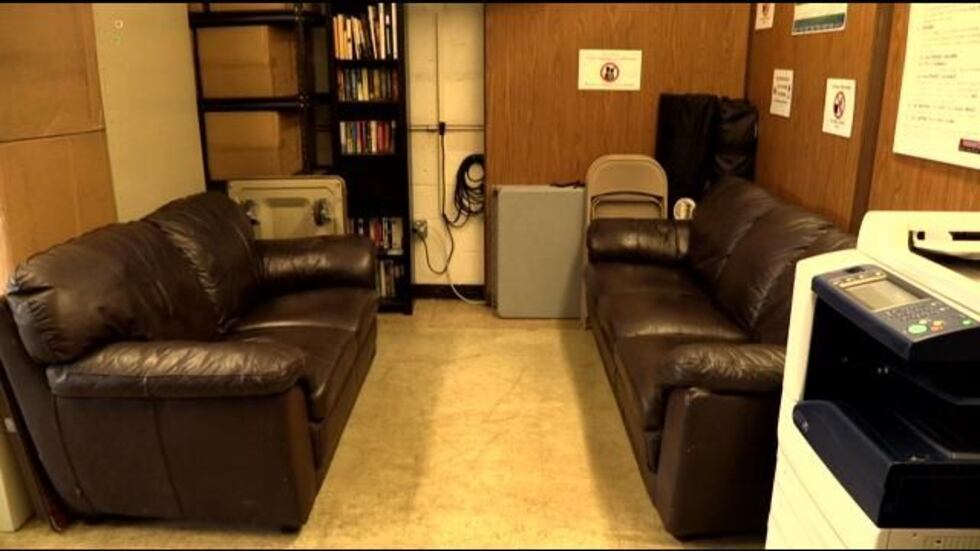 HONOLULU (HawaiiNewsNow) - Hawaii Community College in Hilo has charged students about $245,000 in fees for the last year and a half for services that aren't available on the campus, such as a radio station, newspaper and recreational facilities.
And three former student government leaders at the school who have complained about the situation were voted off the Student Council over the last year and a half, in what they claim was retaliation for asking questions about alleged financial mismanagement.
UH officials denied the students were removed for asking financial questions and said the funds are being "banked" until the school can start up new programs.
The student radio station and newspaper housed at UH Hilo were run jointly by students from that campus and from Hawaii Community College Hilo until January 2013, when the two schools separated their student organizations.
That means community college students no longer can participate in those UH Hilo campus media outlets, but they have continued paying a $19-a-semester publication fee ever since, totaling $167,979 in income over the last year and a half.
"Since the separation in 2013, we're not getting all those benefits and services.  So we want our money back," said Marieta Carino, the former student activities treasurer.
Eric  Aranug, HCC-Hilo's former student government president complained, "They're charging a fee that has no possibility of being used for the students this semester."
Aranug and Carino were removed from their positions by a vote of the Student Council a few weeks ago after complaining to off-campus officials about what they claim is financial mismanagement at the school.  They have met with Gov. Neil Abercrombie, state lawmakers and other officials to raise questions about allegations of bad management of student funds.
A UH spokesman said the two were not removed from student government for raising questions about student fees.
"Due to privacy issues, specific facts related to the Student Council's decision to remove certain members from the council cannot be disclosed," said HCC-Hilo spokesman Thatcher Moats in a written statement.  He said student government leaders can be removed for wrongful conduct, improper or illegal acts or failure to carry out official duties with a two-thirds vote of the Student Council.
Students at HCC-Hilo are also paying $5 a semester for a recreation fee, but no longer can go to UH Hilo's large recreation center with a pool and gym. There are no recreational sports facilities on the community college campus.
The community college is continuing to collect a $7 campus center fee, even though there is no campus center at the campus, other than a room with two couches, a couple of tables and chairs, a TV, a video game, and some refreshments.  UH Hilo has a multi-floor campus center that houses various student services.
Moats, the HCC-Hilo spokesman, said administrators were not available for an interview.
In a written statement, Moats said, "The student fees continued to be collected during this time and were banked, but not expended.  The fees will not be expended until the new College Chartered Organization and other processes are in place to properly access the fees once again."
And a student government official said a new campus board to oversee those fees and will convene next fall.
"It's not an easy process.  It's a lengthy process," said Shannen Hatayama, the college's activity board secretary.
Asked what community college students were getting for their $19- a-semester publications fee, when UH Hilo students have a radio station and newspaper, Hatayama said they receive a student planner, with key school dates and room to write in appointments and notes.
Hawaii News Now's Keoki Kerr asked him: "Does that satisfy you that you're paying $19 a semester and you're getting a planner?
"Sure," Hatayama said.
"For a planner?  Really?" Kerr asked.
"Yeah, I would say so, I use it every day," Hatayama said.
Last school year, HCC-Hilo student government treasurer, David Canning, asked repeatedly about the fees and also said the student council advisor repeatedly refused to release basic financial information like where students' money was being spent.
"Why are they hiding the accounts from us?  Why will they not give us the balances in the accounts?  Where is the money going, I mean we've been asking for two years, almost three years now," Canning said.
After took his concerns to top UH administrators and accreditation officials on the mainland, Canning said, "Next thing I know, there's an agenda item on the calendar to have me removed and of course I was off island at the time and not allowed to attend, and I just got an email that said I was removed."
"I think I was removed because the council was told to remove me," Aranug said, claiming that UH administrators and staffers intimidated student government members to vote them out.  Many student government members receive tuition waivers for their service and also work for UH officials and employees, Carino said, and are vulnerable to pressure from those in charge.
"Hawaii Community College administrators and staff did not in any way intimidate Student Council members," Moats said.
"Hawaii Community College staff members and the administration are working to try to solve student questions about fees," Moats said.  "The administration attended a Student Council meeting on March 10 and is scheduled to attend another meeting on April 16."
Figures released by UH Friday afternoon showed a balance of $131,692 in the community college's publications fee, another $48,490 in its campus center fee, and another $34,648 in the recreation fee. Moats said all of them are "frozen" for now, until those services get up and running, starting next fall.
Asked why the college didn't create a board to oversee these fees a nearly a year and a half ago when it separated from UH Hilo, Moats said he could not explain on why the process is taking so long.
Follow Hawaii News Now Investigates: 
Copyright 2014 Hawaii News Now. All rights reserved.