Big Island-based program helps local media entrepreneurs keep projects in Hawaii
Published: Apr. 11, 2014 at 12:37 AM HST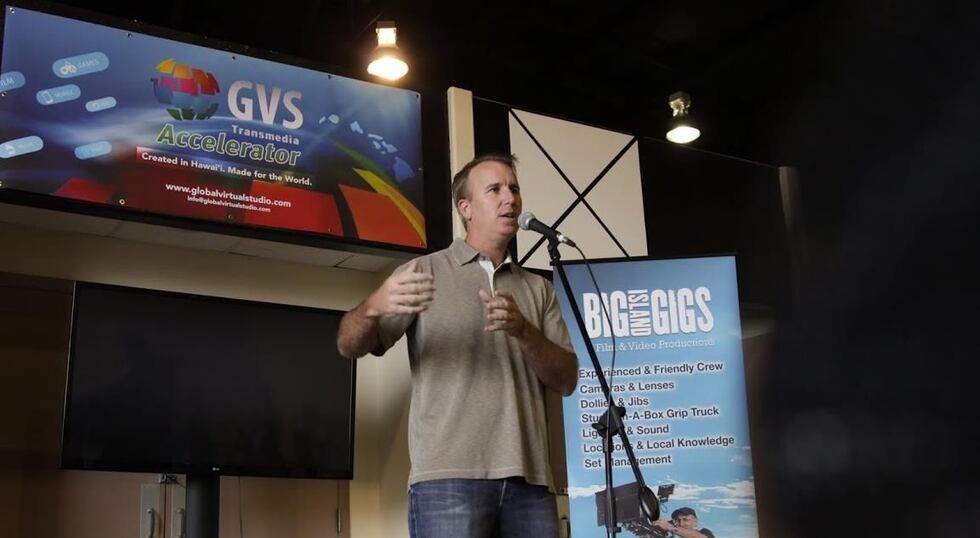 KAILUA-KONA, HAWAII (HawaiiNewsNow) - With the help of a new Big Island-based media program, local filmmakers, television producers and other entrepreneurs in the creative industries will now get to develop their projects in Hawaii, rather than having to take them to the mainland.
The new GVS Transmedia Accelerator seeks to empower creative minds to launch original transmedia franchises for commercial audiences by supplying them with mentorship and $50,000 in aid.
David Cunningham, filmmaker and the program's founder, said the new program will be a convenient way for entrepreneurs to stay in Hawaii.
"As a studio filmmaker, I was constantly trying to find ways to live and work in the islands," he said. "Dramatic shifts in the entertainment industry have now made it possible for myself and other filmmakers to work from our home state."
Mayor Billy Kenoi said in a statement that the program will be the anchor activity of Honua Studios, a newly established media center in Kona.
"We envision this new facility being a creative hub to attract and support entrepreneurs and industry professionals, and increase the number of productions here on Hawaii," Kenoi said. The Accelerator is part of a surge of activity supported by the HI Growth Initiative and the state Creative Industries Division.
The program will accept six entrepreneurial teams into the program each year, providing them with seed capital and mentors to develop their startup franchises. The application period begins Friday and the program starts in June. Qualifying applicants must have a commercially viable startup with at least three revenue-generating media platforms.
To apply, go to http://www.globalvirtualstudio.com.
Copyright 2014 Hawaii News Now. All rights reserved.