EXCLUSIVE: Company botches hazardous waste removal in Kalaeloa
Published: Apr. 11, 2014 at 11:11 AM HST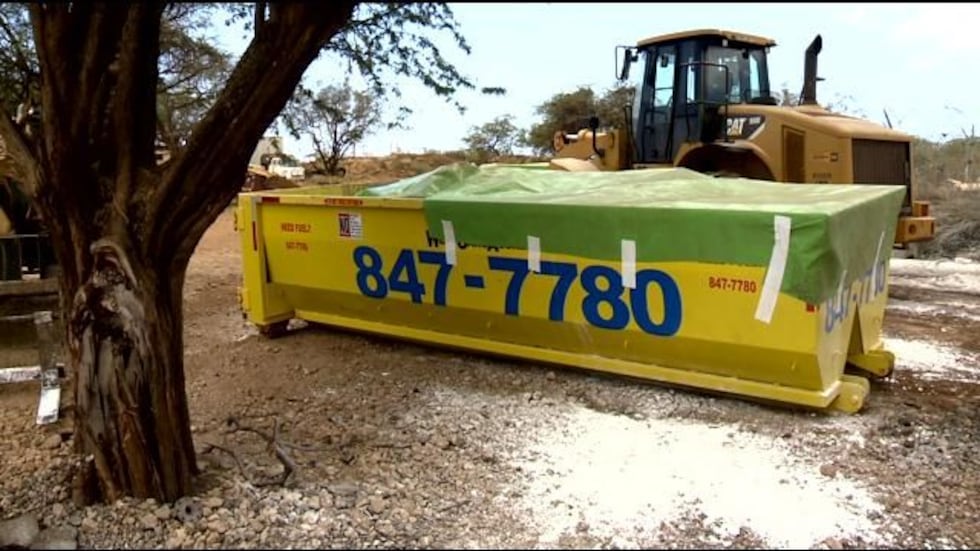 HONOLULU (HawaiiNewsNow) - A company under investigation for storing potentially hazardous wastes was given the go-ahead by the state to move the materials but wound up botching the clean-up effort.
Hawaii News Now previously reported that FCS Inc. was storing 13 tons of building materials -- calcium hydroxide or lime -- on land owned by the state Department of Hawaiian Home Lands in Kalaeloa.
Yesterday, FCS began loading the materials onto a trailer bound for the Waimanalo Gulch landfill. But during the move, the company repeatedly spilled the substance onto the ground and into the air, creating a white plume.
"This is the textbook way not to this is not what you want to see you in environmental clean ups never ever ever," said environmental activist Carroll Cox.
"Some of it would fall over and generate this massive amount of waste in the air."
When mixed with water, calcium hydroxide becomes caustic and can burn the skin and eyes and cause respiratory problems.
But that's exactly what FCS employees did. They sprayed the substance with water to keep the dust from spreading while loading the trailers.
Neighbors say they're worried about the fallout.
"This white powder was flying all around the place," said Chad Soares, owner of Soares Trucking.
"It's obviously not safe."
The man who operated the front-end loader when it spilled is Floyd Carns, who heads FCS. His company is responsible for storing the materials in the first place. Carns declined comment.
Carns was able to move the calcium hydroxide after getting approval from the state Health Department's hazardous waste branch even though it is still investigating the materials.
The state yesterday ordered him to stop spraying the substance with water after finding out about the mishap. Cox blame the state for not supervising the move.
"You can't sit in the office and take something of this magnitude and managed it from afar. You just can't do it," Cox said.
"The state Health Department and the Hawaiian Home Lands is aware as to who generated this waste and I think they should be directly down here."
City Councilwoman Kymberly Pine believes that illegal dumps are a big problem in Leeward Oahu. She's introducing legislation to increase fines to $5,000 per day from $1,000. She also wants to repeat offenders subject to jail time.
The bills will be heard by the City Council next week.
"What we found is that it was more financially beneficial to do the illegal dumping than (the offenders) are being harmed by the fines," Pine said.
"So this really makes it very expensive to be caught doing illegal grading and stockpiling."
Copyright 2014 Hawaii News Now. All rights reserved.