Some election workers won't endure 14-hour shifts this year
Published: Mar. 27, 2014 at 3:55 AM HST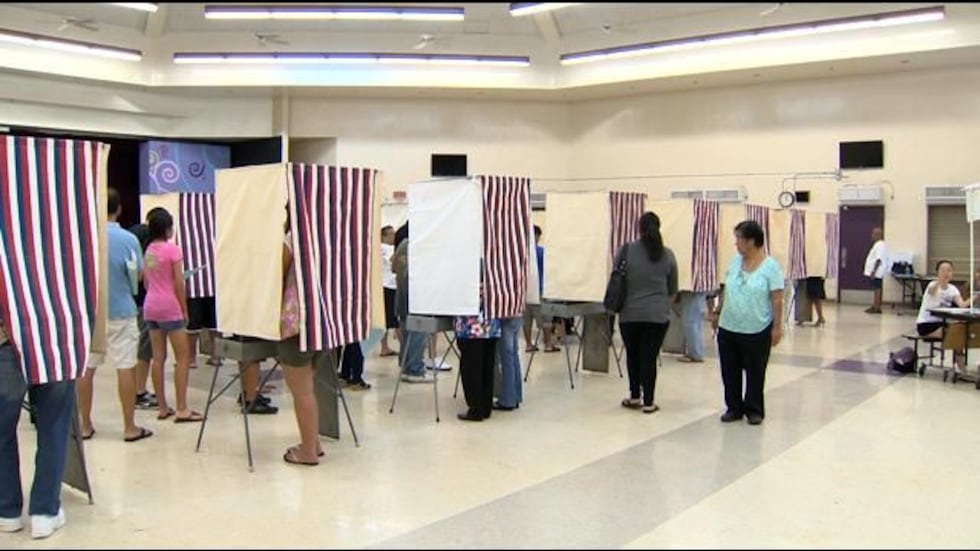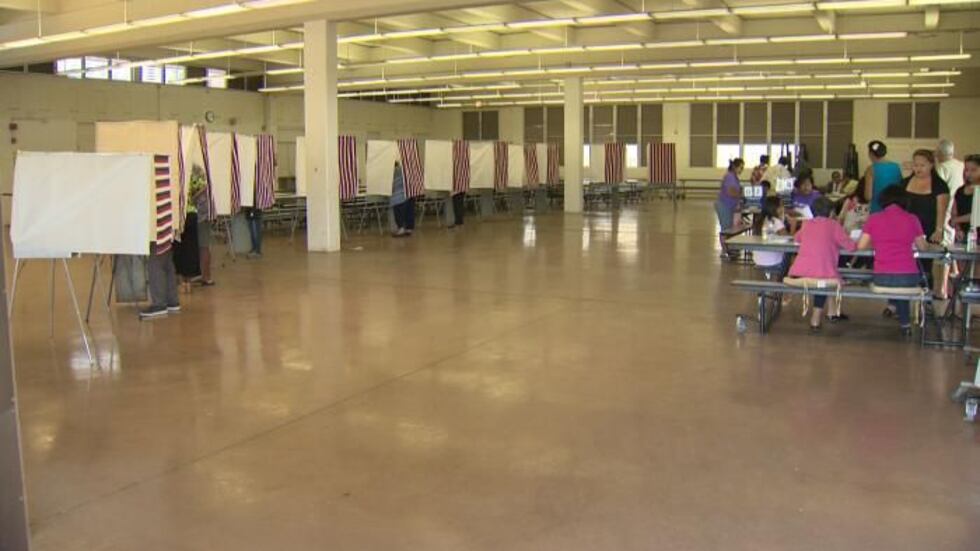 HONOLULU (HawaiiNewsNow) - For the first time, the state will allow a limited number of polling place workers to work shorter shifts this election year instead of the 14-hour days they've had to endure in past elections.
The state pays election workers $85 for a more than 14-hour shift at polling places from 5:30 a.m. until 7:30 p.m. or later.
But some of those poll workers -- especially elderly folks -- have complained Rob Rabideau, who's been a precinct chair in six elections on Maui and Oahu and worked in the last 12 elections.
"It's too long and by the time the end of the day, their bodies are aching.  They can't stay or sit for the length of time they're supposed to during the elections," Rabideau said.
So the state will start a pilot project this election and allow split shifts for one position at 108 of Oahu's largest polling places.
One employee would work the morning shift and another would work in the afternoon, splitting the $85 fee. The split shift would not be available at Oahu's 34 smaller precincts or at any of the neighbor islands' 90 polling sites.
Rabideau likes the idea.
"I think that it may work, it may attract more people," he said.
Scott Nago, the chief election officer, said, "We've had people asking us if they could work half a day in the past.  We haven't allowed it."
"We've looked at other mainland jurisdictions that do this.  Some of them like it, some of them, it's neutral," Nago added.
Nago said the Office of Elections is also trying to target more community service groups and nonprofits to get their members to volunteer for election service and have their pay donated to their charities.
"Instead of getting their stipend, it goes straight to the organization, so if you get two people to work, that's 85 times two going right directly to the organization," Nago said.
He said Kiwanis clubs, Project Graduation groups and other community organizations have organized volunteers to work in polling places across the state in the past.
Nago said the state sent out its initial recruiting letter and email to past election workers earlier this month and so far 17 percent of the 3,153 workers needed have committed to work on Primary Election Day.
He said that percentage tracks with the early commitments from the last election and does not include volunteers from community groups, which are compiled separately.
The last time the state raised the pay for election workers was in 2006, when the amount went from $75 to $85.
Rabideau said workers deserve a raise up to $95 or $100, which might help with recruitment.
"It will attract a more diverse amount of people that would actually want to come and work the election," Rabideau said.
But state elections officials are not offering a raise for their Election Day temps this year. Nago said the money is not pay, but rather an honorarium or stipend for community service.
Last Election Day in November 2012, 24 Oahu polling places ran out of paper ballots causing long lines of voters and delaying the first results by two hours.
This time, the state is using a different formula and earlier monitoring of how many ballots are being used.
"We're also going to make sure that we check our ballot usage, so that in case we do need to send out ballots, we'll send them out before the polls open rather than in the midst of polling," Nago said.
Follow Hawaii News Now Investigates: 
Copyright 2014 Hawaii News Now. All rights reserved.