Former KHNL Meteorologist Sharie Shima dies
Published: Mar. 11, 2014 at 9:57 PM HST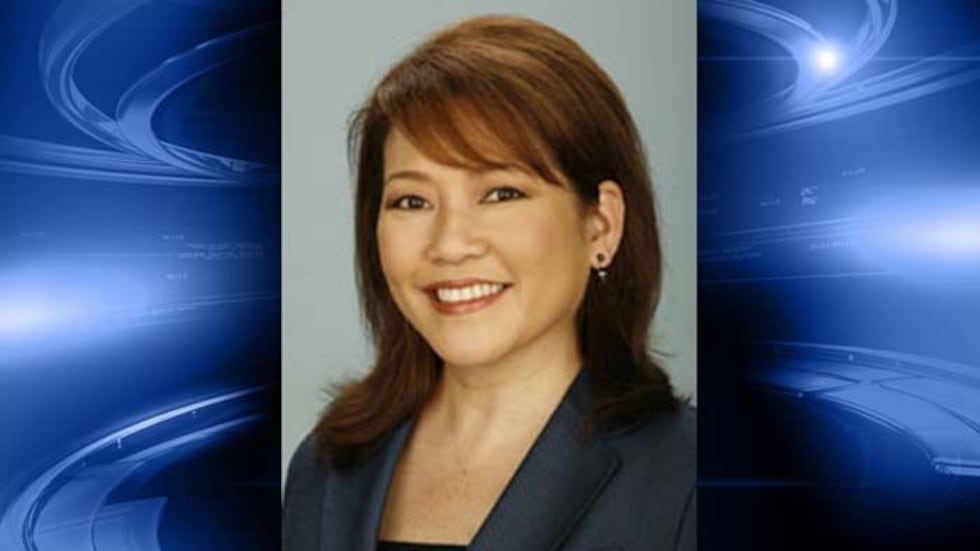 HONOLULU (HawaiiNewsNow) - Sharie Shima, Hawaii's first broadcast meteorologist, has died.
Shima, the longtime KHNL and KITV weathercaster, died over the weekend at the age of 52.
"Sharie was one of the first to have her official meteorologist seal. I looked up to her. Sharie trained me on how to use the weather software at KHNL. She was one of the most welcoming and supportive people at KHNL. She will be sorely missed," said former KHNL anchor and weathercaster Angela Keen.
Shima spent eight years at KITV before leaving for KHNL in 2001.
Former KITV anchor Gary Sprinkle remembered Shima as someone who revolutionized the weather broadcast in Hawaii, "Sharie loved science, she found her niche in meteorology, she was a tremendous communicator, we loved her." Former KITV personality Tiny Tadani echoed Sprinkle's message, "I got shifted from weekend sports to morning weather at KITV, and Sharie was there to help me learn as I could. I think she realized I would never become a meteorologist, so Sharie put up with me using her same weatherboards from the night before and just repeating what she said. I'll miss her smile!"
In 2002, Shima won an Emmy for a hurricane special that she wrote and produced called "Surviving the Storm."
"Sharie was very special; she was passionate about the weather and the science behind it," said Rich Meiers, digital content director for Hawaii News Now who worked with Shima at KITV and KHNL. "She took her job seriously, she really was a trailblazer in the industry."
Shima was born in Hawaii, grew up in Kaneohe, and graduated from Castle High School in 1979.
"Sharie had extraordinary talent," said Hawaii News Now's Dan Cooke. "I remember her very first audition for weekend weather at KITV more than 20 years ago. At that point she had zero television experience... knew nothing about weather... and it was her first time in front of a "green" screen. And yet, when the red light went on... she was wonderful... beautiful... a dazzling smile... and a confident, smooth delivery. She could have said it was sunny and even standing in the rain I would have believed her."
A friend tells Hawaii News Now that Shima was battling a lengthy illness.
Copyright 2014 Hawaii News Now. All rights reserved.