Rep. Tulsi Gabbard to speak at HPU graduation
Published: Dec. 9, 2013 at 11:29 AM HST
|
Updated: Dec. 9, 2013 at 11:36 AM HST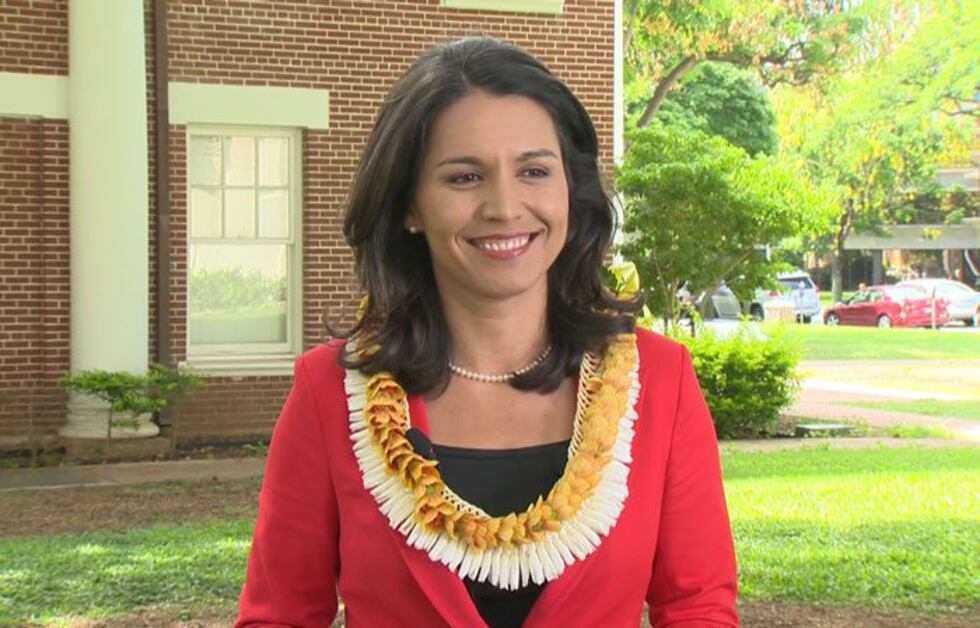 HONOLULU (AP) - Hawaii Pacific University has invited U.S. Rep. Tulsi Gabbard to give the keynote address at graduation ceremonies Dec. 18.
The Honolulu Star-Advertiser reports Gabbard will give her remarks at the event that begins at 5 p.m. Dec. 18.
The 32-year-old Gabbard is a 2009 graduate of Hawaii Pacific. She earned a degree in international business. She was elected to Congress last year.
Hawaii Pacific University will honor Gabbard with a Fellow of the Pacific award, given to community leaders for contributions to Hawaii, the Pacific Rim and the university.
For more information click HERE.
Copyright 2013 The Associated Press. All rights reserved. This material may not be published, broadcast, rewritten or redistributed.