Lost WWII Japanese sub found off Barbers Point
Published: Dec. 3, 2013 at 1:22 AM HST
|
Updated: Dec. 3, 2013 at 1:30 AM HST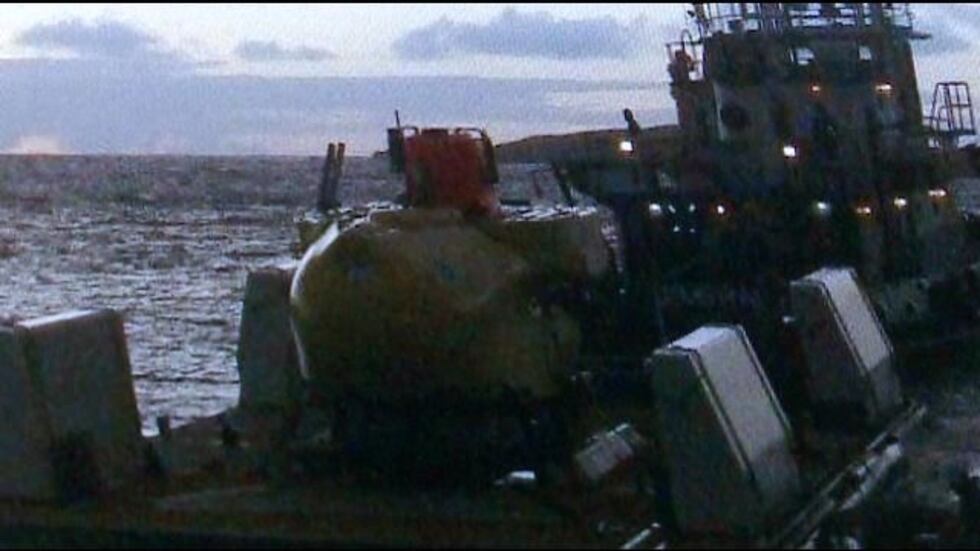 HONOLULU (HawaiiNewsNow) - In the same week we prepare to mark the anniversary of the attack on Pearl Harbor, Hawaii researchers announced the discovery of a lost Japanese World War II submarine off Oahu.
Veteran Hawaii undersea explorers had their eyes on the prize, the I-400. The submerged World War II era Imperial Japanese Navy aircraft carrying submarine had been buried at sea off Oahu for more than 60 years.
That's until this August when the Hawaii Undersea Research Lab or "HURL" detected an anomaly 5 miles south of Barbers Point.
Hawaii Undersea Research Lab's Operational Director and Chief Sub Pilot Terry Kerby explained the moment of truth this way, "We followed this cable and out of the dark, comes the bow of this massive submarine and that was a thrill. It's such a unique piece of history."
The I-400 was the largest ever built until the introduction of nuclear powered subs in the 1960's. It's longer than a football field, and has been on HURL's most wanted list for years.
They've now located four of five japanese subs underwater off oahu. This was one of the missing pieces that puts to rest an old mystery.
The navy's own projections were way off course.
It's especially gratifying for the researchers because they discovered this buried treasure, despite federal funding drying up last year.
UH has kept the lab going, allowing researchers to help bring closure to families, in the dark for 6 decades about what happened. Kerby explains, "That's the biggest reward for us. Just the closure for families when we make these finds."
They're not done yet. Four down, one more to go. "The ultimate needle in the haystack is the I-23 and we believe it's here south of Oahu."
Copyright 2013 Hawaii News Now. All rights reserved.