Ni'ihau residents plea with lawmakers for "no fishing" zone
Published: Nov. 27, 2013 at 11:16 PM HST
|
Updated: Nov. 28, 2013 at 4:08 PM HST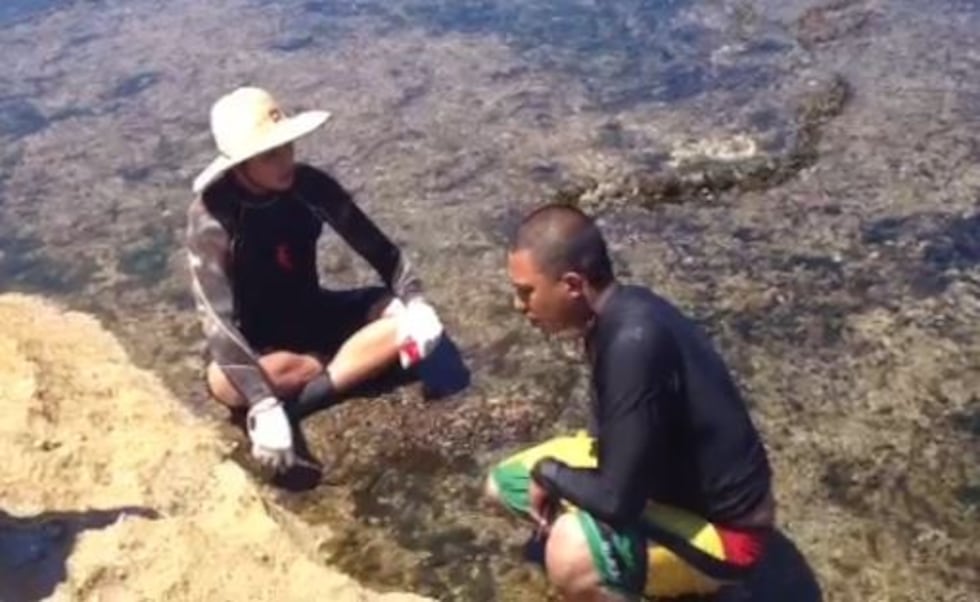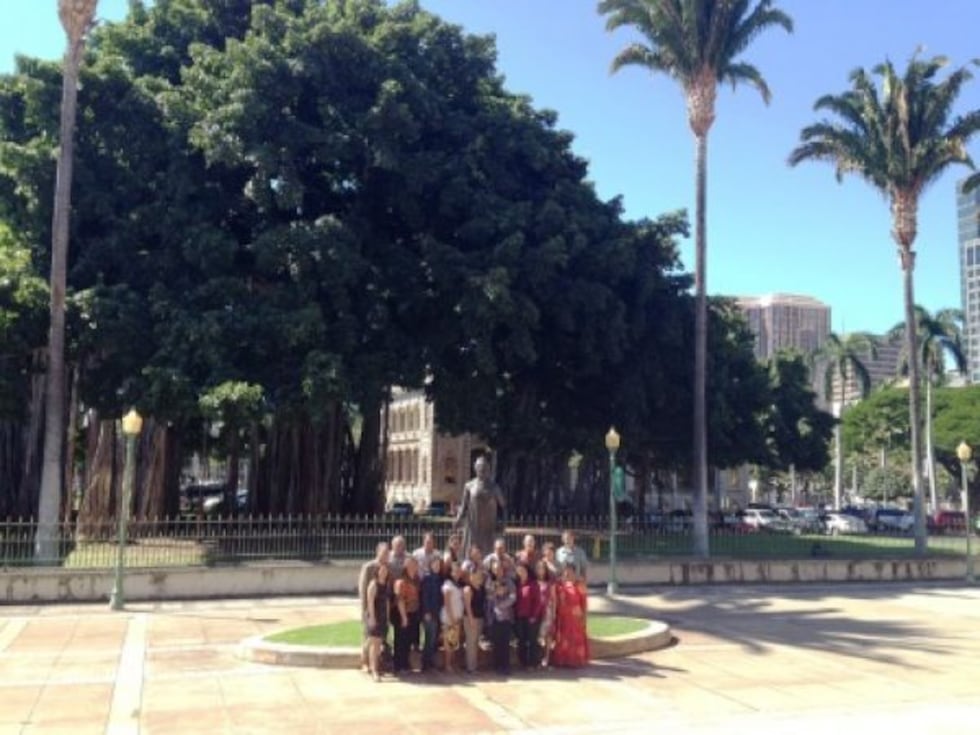 HONOLULU (HawaiiNewsNow) - They almost never leave their island but on Wednesday, Ni'ihau families showed up at the State Capitol in full force, including owner Bruce Robinson, to plead with state lawmakers for help to protect their depleting food supply.
"Over a hundred years ago, a king asked our family to take care of the people. We're here today for that fulfillment of that promise," explained an emotional Robinson, whose family bought Ni'ihau from King Kamehameha IV in the late 1860s.
About 130 people live on Ni'ihau – the last living legacy of Native Hawaiian culture and language.  There are no stores there. The only way families put food on their tables is with whatever they can farm or fish themselves, but they say their natural resources are in danger as more and more boats full of people arrive on their shores to pick their opihi and dive in their waters.
"If we don't do something about it then we won't exist," said Leiana Robinson, Bruce's wife, who was born and raised on Ni'ihau.
As his wife teared up by his side, Robinson's voice cracked as he explained how pressure from the outside has strained their ability to maintain precious traditions and dying cultural practices.
"It's a feeling of inner peace and renewal that we don't understand in the outside world.  The western culture has lost it and the rest of the islands have lost it.  The only place it's left is on Ni'ihau, and that is being destroyed by all of the conflict that we're having over there now.  It's going to get worse and without outside help we're going to lose that culture," Robinson described.
The Robinsons, accompanied by several other Ni'ihau residents, shared videos and pictures with lawmakers and state officials showing people fishing and picking 'opihi along their shoreline.
"You guys are trespassing.  This is private property.  I'm sorry but we have every right to confiscate whatever you've got. This is our 'opihi. What makes you guys think you have the right to come and take our food?" the woman taking the cell phone video asked as she confronted two non-residents.
"Because your icebox empty does not give you the right to go somebody else's ice box and help yourself," said Senator Clayton Hee, a member of the Hawaiian Caucus of the Senate who has traveled to Ni'ihau twice in recent months to speak with residents and says he has witnessed the magnitude of the problem.
"Ni'ihau is a visual living reminder of our culture.  The culture that we talk about on O'ahu is lived everyday on Ni'ihau.  But for Ni'ihau, the Hawaiian language may well have perished into extinction.  So the people of Hawai'i – Hawaiian and non-Hawaiian owe a great debt of gratitude to the people of Ni'ihau," Senator Hee said.
Next Legislative session, Senator Clayton Hee – along with Senators Michelle Kidani and Brickwood Galuteria, plan to introduce a "no take" or "no fishing" zone around the island, similar to what's in place at Hanauma Bay.  They're considering a buffer anywhere from half a mile to two miles out.
"A lot of our legislation is not only based on academic exercise, but I mean this is a lifestyle that we want to try and save, so that's what we're going to hopefully illustrate to our colleagues," explained Senator Galuteria.
It's currently not illegal for non-residents to fish in the waters off Ni'ihau.
"You might be able to, but what is pono is this case?" asked Galuteria, before adding "We're not trying to target the entire commercial fishing industry.  This is a very exclusive group of people going over to Ni'ihau.  We're trying to find and strike a good balance.  The fishers of Kaua'I, we know that they're basically good people, and it's just that we want them to respect the maluhia (peace and security) of Ni'ihau."
Senators Kalani English, Gilbert Kahele and Malama Solomon, who are also members of the Senate's Hawaiian Caucus, but who were not present Wednesday also support the proposal.  The Senate has also worked in consultation with the Hawaiian Affairs Committee of the House.
"From a practical point of view, this Legislation will ensure that the people of Ni'ihau, which has no stores on its island, have a food supply for the coming generations," Senator Hee described.  "From a practical point, it is about their survival.  From a philosophical perspective, it's about what Hawai'i is and what Hawai'i stands for," Hee added.
The Department of Land and Natural Resources also has a plan to respond to the depletion of the near shore fisheries around Ni'ihau.
"Right now, we're analyzing the various scenarios and what the impacts would be both on the people of Niihau and the people of Kaua'i.  The whole goal is to find some form of balance that everyone can live with and understand and respect each other," said William Aila, DLNR Chairman.
"In the interim, please have respect for the desires and the needs of the people of Ni'ihau because they're such a unique part of Hawaiian culture," Aila said, before adding, "It's a unique situation and we want people to understand how unique it is and why it calls for special attention."
Ni'ihau families say their future is dependent on getting help to maintain their food supply and natural resources, but their way of life has already been severely impacted.
"In the old days, we pick one end and then we pick the other.  Just to off-set, but not anymore.  It's either me first or them.  We're forced to do things that are not culturally traditional because it's either we go in and take it for our family, or somebody else ends up with it.  That's where we are today," described Leiana Robinson, after explaining how boats full of people arrive with coolers to fill up and leave.
"We're about aloha and malama – that's what we are, that is what I grew up with.  Today we are talking about hapuku and maha 'oe, which is just taking everything and they don't care.  We want it stopped. We're asking for all the help we can get to stop it," Robinson said.
Bruce Robinson admits it is extremely rare for the people of Ni'ihau to leave their island, but says their trip to O'ahu is indicative of the seriousness of their plight.
"A promise to a king -- that's important.  It's the life of the people and you can't take that lightly," he explained.
Copyright 2013 Hawaii News Now. All rights reserved.