Children injured in freeway crash involving school bus
Published: Nov. 19, 2013 at 6:24 PM HST
|
Updated: Nov. 19, 2013 at 10:45 PM HST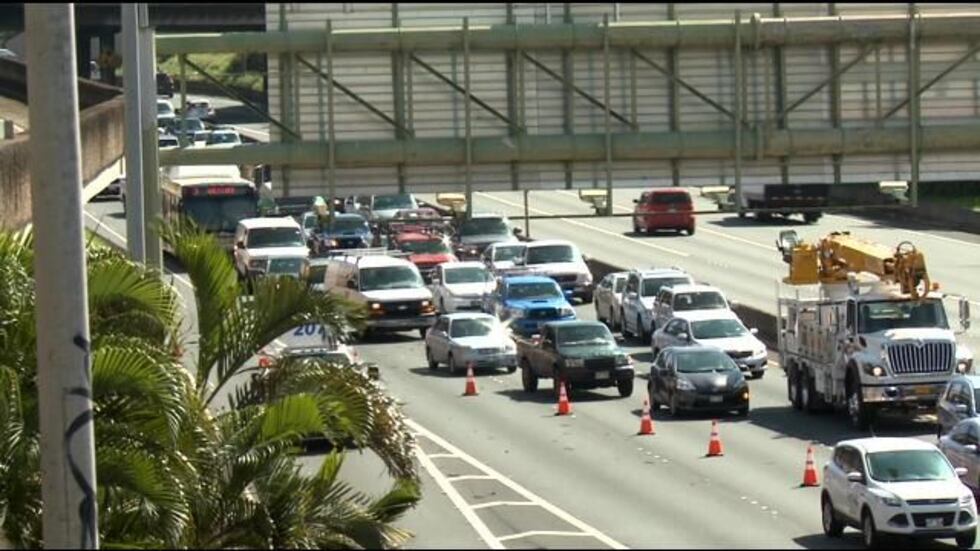 HONOLULU (HawaiiNewsNow) - A field trip to the Judiciary building turned frightening for 40 Kapolei Elementary School first graders. At noon they were returning to school heading westbound on the H1 freeway before Fort Shafter and right at the Moanalua freeway merge. A Pineridge Farms semi truck got a blowout and the driver pulled over to the side. Then a woman driving a Jeep Cherokee tried to avoid the tire debris still on the freeway. That's when she hit the school bus.
"I had a blowout and I pulled over on the side of the road and about 10 - 15 minutes later I was sitting here and jumped out of my truck and I saw a car and a bus got into an accident," said the Pineridge Farms truck driver who declined to give his name.
Paramedics say the impact caused a 7 year old girl to hit her head on the window. She and another student were taken to the hospital via ambulance. EMS then made the call to take all the other students for medical evaluations.
"What we did to transport all these patients is we had 1 city bus and two private busses help us with all the transports. The city bus was nearby, he diverted and came to the scene. The school bus involved called two of their busses in and helped with all the transports. We put paramedics on board so they were able to continue treatment of the patients and we transported to three different hospitals," said Shayne Enright, Emergency Medical Services Spokesperson.
The truck driver was heading to Nanakuli. He was hauling what appeared to be mud. However he said it was not part of the controversy that carried sludge from Hawaii Kai to dump in Leeward Oahu.
Meanwhile paramedics say they train for emergencies just like this.
"When you have so many patients it's easy to get caught up in the commotion but everyone remained calm and was able to care for each patient one by one to make sure they didn't miss anyone," said Enright.
The kids were all picked up at the hospital and the girl who was taken in serious condition is expected to be just fine.
Copyright 2013 Hawaii News Now. All rights reserved.