Thousands rally outside capitol for and against same-sex marriage
Published: Oct. 28, 2013 at 10:44 PM HST
|
Updated: Oct. 28, 2013 at 11:56 PM HST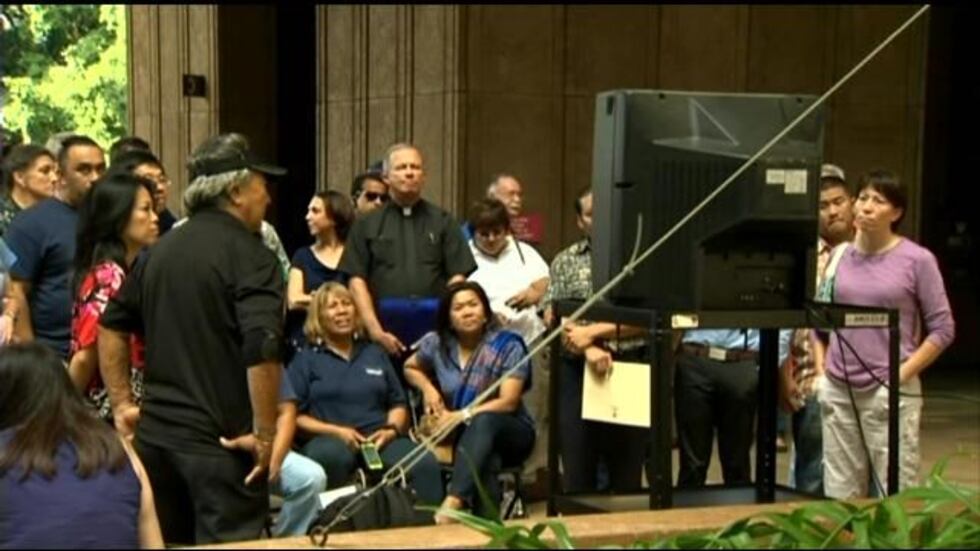 HONOLULU (HawaiiNewsNow) - Thousands rallied on both sides of the gay marriage debate Monday.
A large crowd of opponents filled the lawn and rotunda of the Capitol Monday afternoon.  Many held signs and chanted, "Let the people decide."  The signature line for those who don't want lawmakers making the decision on the same-sex marriage issue.
Monday was the first public hearing for the bill.
A smaller crowd of supporters gathered Monday morning.  They also held signs and lined S. Beretania Street.
Organizers for both sides were pleased by the number of people taking part in each rally.
"It's amazing, " says Buffett Nathan Paikai, who does not want to see the bill pass.  "To see this many people, it just brings tears to my eyes."
The Hawaii Family Advocates got a permit for ten thousand people.   No final count yet, but there were at least several thousand by sunset.
"I think people are really excited to see this process starting," says Daniel Gluck of Hawaii United for Marriage.  "People have been anticipating this moment for a long time."
There are no more rallies planned for the week.