Hawaii Five-0 returns to Waikiki for fourth 'Sunset on the Beach' premiere
Published: Sep. 25, 2013 at 3:28 PM HST
|
Updated: Sep. 27, 2013 at 10:43 AM HST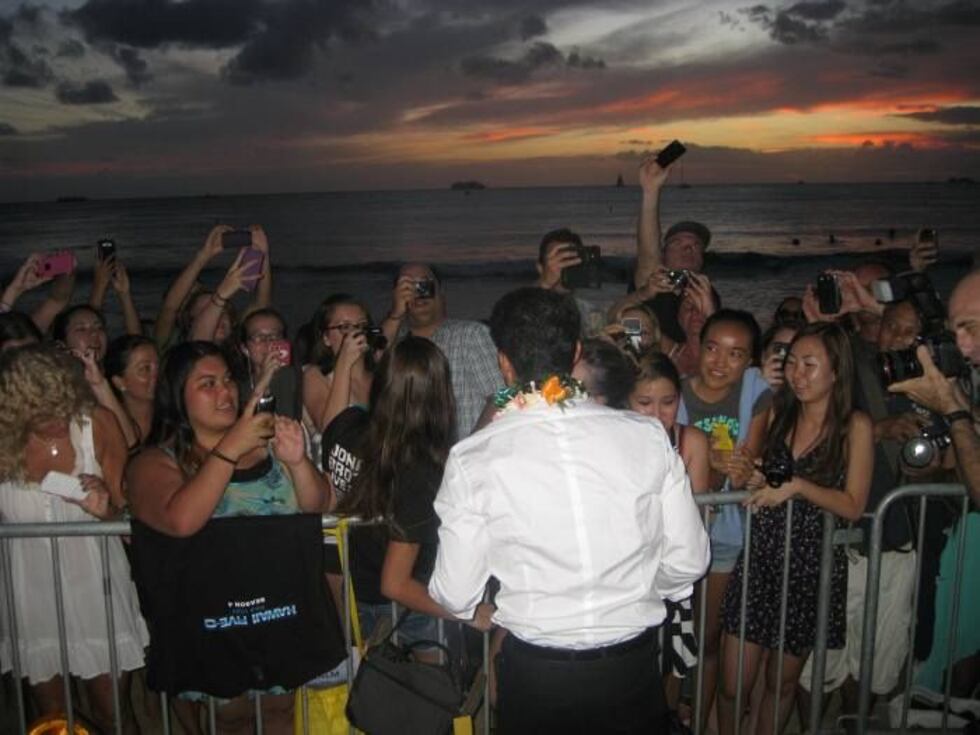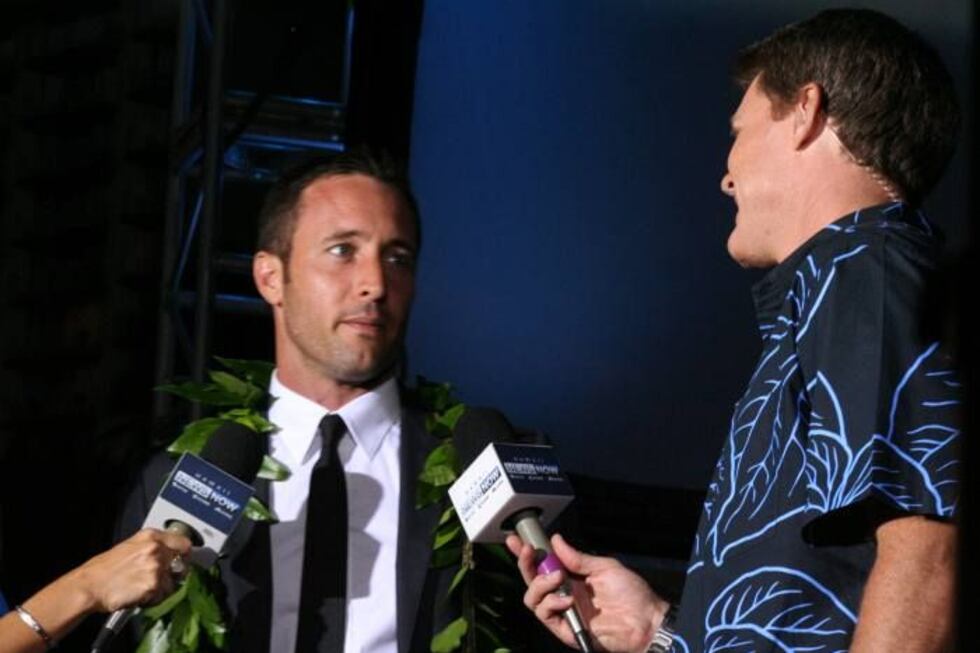 WAIKIKI (HawaiiNewsNow) - It was another year and another Sunset On the Beach for "Hawaii Five-O," as the CBS drama kicked off its fourth season in grand style.
Thousands of fans packed Waikiki Beach to greet the stars. But there also were more teenage girls in the audience who came for a free concert by the Jonas Brothers.
The brothers were performing because Nick Jonas has a recurring role on the show.
"This role is really fun," said Jonas. "When they came to me I was more than happy to be a part of it. It's going to be interesting for people to see me in this light."
The fans were still as enthusiastic for stars Alex O'Loughlin and Daniel Dae Kim, who walked the red carpet, signing autographs and posing for pictures with fans.
The two said they enjoy Sunset on the Beach, and have grown to love the event as well as Hawaii itself.
"This makes it a communal experience, like we don't have a chance to have," said Kim. "We get to say thanks to the fans, we get to watch it on the big screen with the fans. It's special."
"I'm never not amazed at what I see when I come down here, and the commitment from fans, said O'Loughlin. "Without fans and without the people who are willing to show up, we don't have a show and i don't have a job."
He also said he feels Hawaii is home. "I was talking to my agent, and I was like, you know, I don't ever want to give up my place here," said O'Loughlin. "I don't want to move my kids to L.A. I love it here. I love it here for the family. I love it."
CBS executives also turned out for the event. "Hawaii Five-O is not only a beloved show for the network," said Nina Tassler, president of CBS Entertainment. "We can see how much the fans love it here. I've never seen support like this. It's extraordinary."
"We know the history and the legacy of the show, and obviously the impact that it's had on the people of this island, and it's been great to be a part of this new version of it," said Nick Jonas.
The show is now syndicated and can be seen in 200 countries. "We come to find out at an event like this that it's also loved around the world," said Honolulu Film Commissioner Walena Constantinau. "People from all over the world have come here to celebrate with the people of Hawaii, this first episode."
The episode was shown to the fans on a big screen, a day ahead of the television premiere. After the episode was shown, the Jonas Brothers took to the stage for a 20-minute set performed before screaming fans.
The show, which is moving to Friday nights this fall, premieres on television this Friday.
#H50 Social Media Info:
For the latest updates on all things HAWAII FIVE-0 please join us at:
#H50 Twitter accounts to follow:
@PLenkov

@danieldaekim

@michelleborth

@masioka
Copyright 2013 Hawaii News Now. All rights reserved.