25,000 fish killed in Matson Molasses Spill
Published: Sep. 16, 2013 at 8:57 PM HST
|
Updated: Sep. 17, 2013 at 3:48 AM HST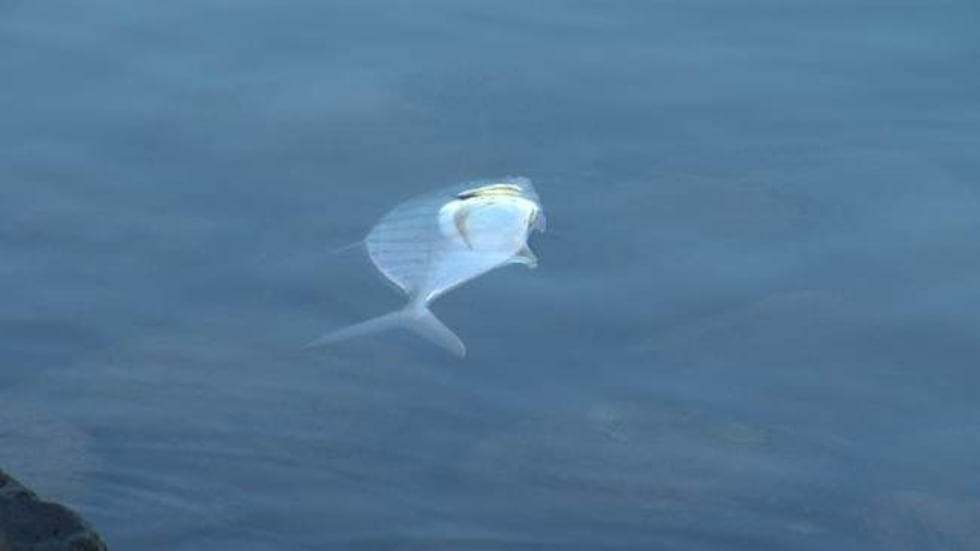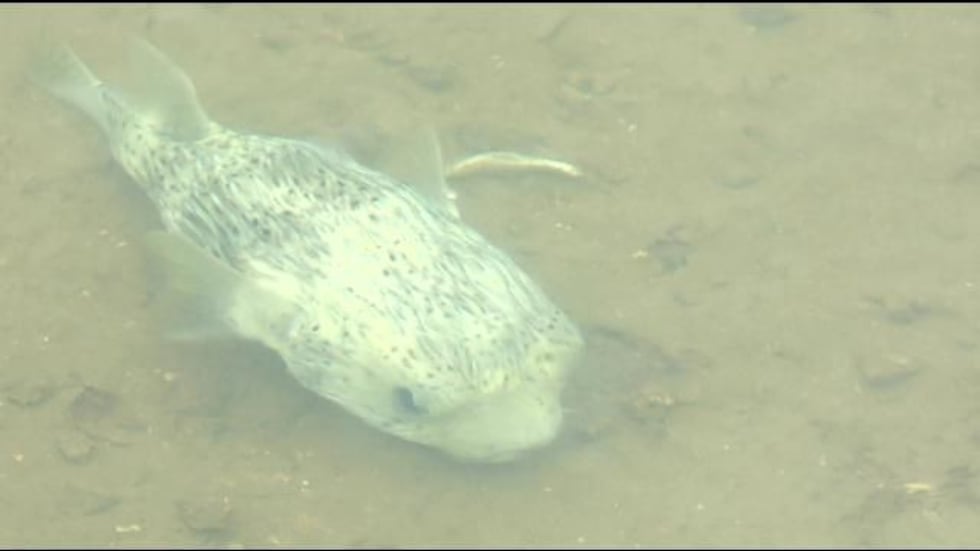 HONOLULU (HawaiiNewsNow) - One week after 233,000 gallons of molasses leaked into Honolulu Harbor, the sticky intruder is sticking around, still visible and killing fish.
Keith Kawaoka, Chief of the State Health Department's Hazards Evaluation and Emergency Response said today, "Just to give you an indication of what the fish kill count has been, we're just over 25 thousand as of today."
That's more than ten times what the Health Department reported on Thursday and state crews are still rounding up casualties of last Monday's spill.
According to Department of Land and Natural Resources Director William Aila, "We have to go back and sample for crustaceans and other things that haven't floated up yet. We're in the process of sampling that right now and coral colonies in the harbor. 5204
"This is a disaster, an ecological disaster" said Earthjustice Attorney David Henkin. Henkin says the State and Federal agencies must go after Matson for long term damage to our reefs and fisheries. "Go and ask Matson to cover that cost in the same way we did with the Port Royal. When the Navy ran aground. Ultimately, they paid 15 million to the State."
There's no game plan to repair damage to the ecosystem yet, but Aila said the State's considering remediation on site, and off.
As of today, the fish kill numbers are on the decline. "Kind of slowly went up, Thursday reached a peak, and it's going down" explained Kawaoka from DOH.
DOH and DLNR are in daily discussions to decide when it's safe to re-open Keehi Lagoon. According to Aila, "When we both feel comfortable, it's safe to allow people back into the water, we'll make that announcement as soon as possible."
The Health Department continues to test water samples from 11 sites around the Harbor to track changing oxygen and molasses levels.
Copyright 2013 Hawaii News Now. All rights reserved.