State counting on nature to flush molasses
Published: Sep. 12, 2013 at 4:15 PM HST
|
Updated: Sep. 13, 2013 at 12:17 AM HST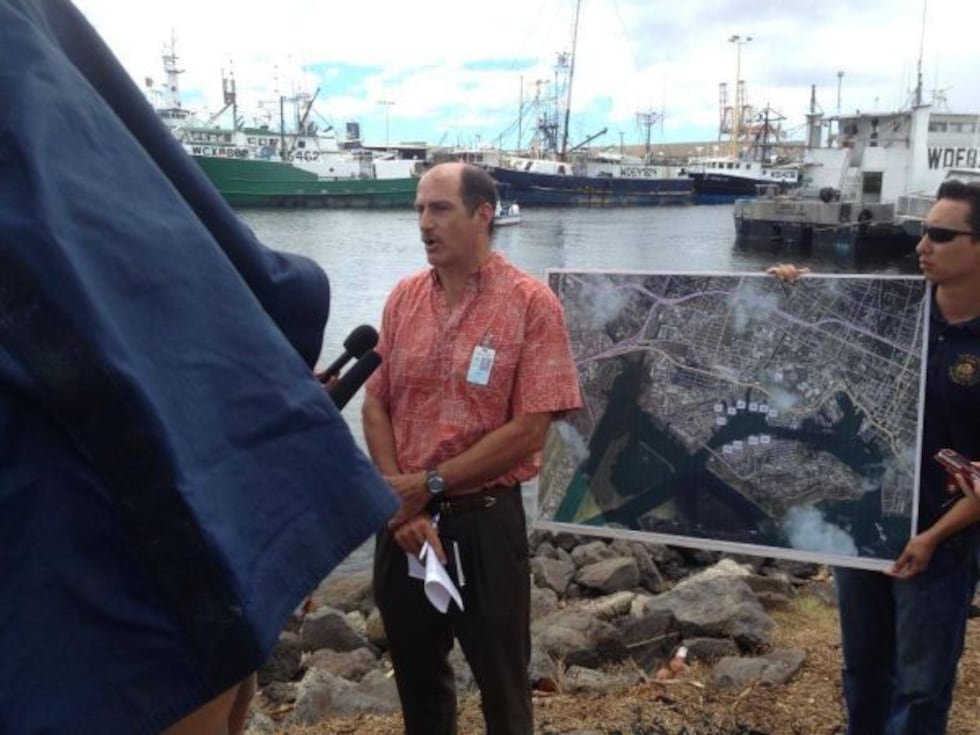 HONOLULU (HawaiiNewsNow) - The state said there is no known technology to extract molasses from ocean water.  Marine biologists are counting on tide changes.
"Without that fluctuation of the tides we're not getting any new oxygenated water in.  So that's what we're hoping for," said Heather Kerkering of  Pacific Island Ocean Observing System.
The lack of oxygen is what's killing fish, crabs and eels.  However, the tide in Honolulu Harbor only moves about two feet up and down.
"That's why the exchange will take some time. But we will eventually exchange that water out and replace it with clean sea water," said Hawaii Pacific University oceanography professor Chris Wynn.
The state said the molasses plume is moving west through the Kalihi channel. That observation is from what can be seen on the surface. "It's more difficult than trying to predict something like an oil spill.  Molasses is much denser and most of it is probably just sitting at the bottom," Kerkering said.
University of Hawaii oceanography professor Brian Powell said that will make it difficult to disperse.
"The only way to get rid of this would be to mechanically remove it in some way, to add some sort of mixing mechanism injecting oxygen into the bottom, or let nature take care of it," he said.
Scientists agree there isn't enough data yet to project a trajectory path or predict the long range impact on the ecosystem.
"I'm hoping that as that material moves out of the bay the concentration will be diluted enough to not have a serious impact on the surrounding reefs," Wynn said.
He said fresh water from a heavy rainfall might help clear the molasses, or brisk winds could churn things up.
Ocean experts and the state believe nature will have to run its course, and it's not going to be a sprint.
Copyright 2013 Hawaii News Now. All rights reserved.