Freeway spill aside, trucking company cited for dumping
Published: Sep. 3, 2013 at 11:28 PM HST
|
Updated: Oct. 24, 2013 at 6:42 PM HST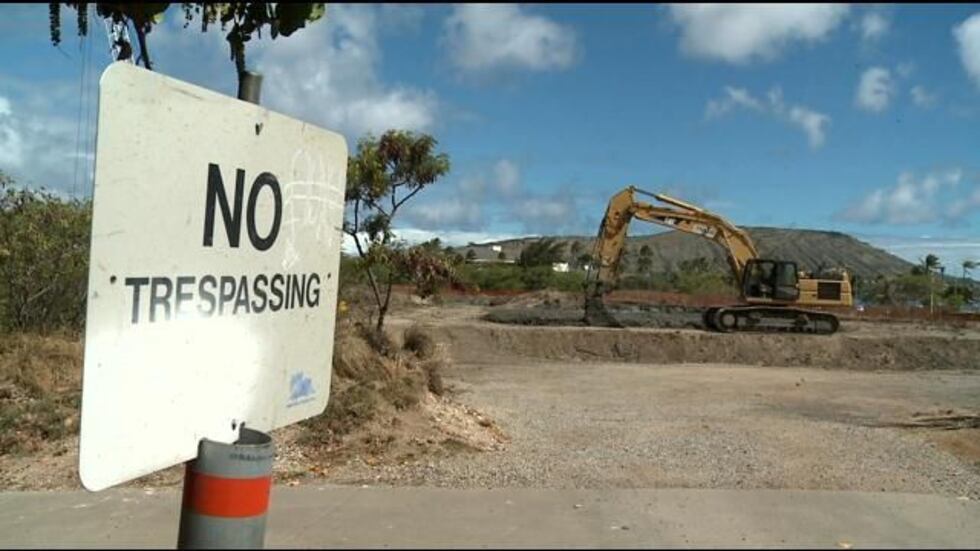 WAIANAE, OAHU (HawaiiNewsNow) - The trucking company that spilled its load on the H1 Freeway on Saturday is being cited by the city -- but not for the crash.
Since March, SER Trucking has dumped thousands of tons of dredging material from the Hawaii Kai Marina onto its yard in Waianae, even though it doesn't have the proper grading permits.
The city Department of Planning and Permitting said it plans to issue a notice of violations, after receiving three complaints about illegal dumping and stockpiling.
"On Aug. 20, an inspection revealed earthen material that was trucked in and used as fill without a grading permit," said DPP spokesman Curtis Lum.
"DPP is in the process of taking enforcement action."
Environmental activist Carroll Cox said the illegal dumping is one the worst cases he's ever seen.
"This has been done under the dark of night so to speak and unfortunately again an environmental injustice," said Cox.
"I say this goes up to a 15 on a scale of one to ten."
SER Trucking said it does have the proper permits and that the soils being trucked there have been tested for contaminants.
But a close review show that the permits are for stockpiling materials that come from a West Oahu property and not Hawaii Kai.
SER Trucking, headed by Sandra Silva, is the company whose spill on Saturday on the H1 Freeway backed up traffic for hours. The spill happen when a company truck was making a delivery to the Waianae yard.
The company is a subcontractor to American Marine, which was hired by the Hawaii Kai Marina to dredge about 55,000 tons of material from the harbor's waterways. The dredging project is about half completed.
Cox says that its unfair to export sludge produced in an affluent Hawaii Kai community and dump it illegally in a low-income, mostly Hawaiian community.
That sludge is now being stored on a 19-acre parcel on Waianae Valley Road. The dump site is just a few yards away from a public park and sits next to a dry stream bed that often overflows during heavy rains.
"It's going to leach out, run down the stream and head down the water way, impacting native species and fish," he said.
"This is the worst environmentally, economically, socially. It's a real smack in the face."
Cox said that storing the material at the Waianae yard will likely save a significant amount of money. He estimated that it would cost between $2.3 million and $5 million to send the dredging material to a traditional landfill.
The city will give SER Trucking about 30 days to clear up the violation. After that, it could fine the company by up to $150 per day.
Copyright 2013 Hawaii News Now. All rights reserved.