DHHL no show at Native Hawaiian Convention
Published: Sep. 3, 2013 at 10:37 PM HST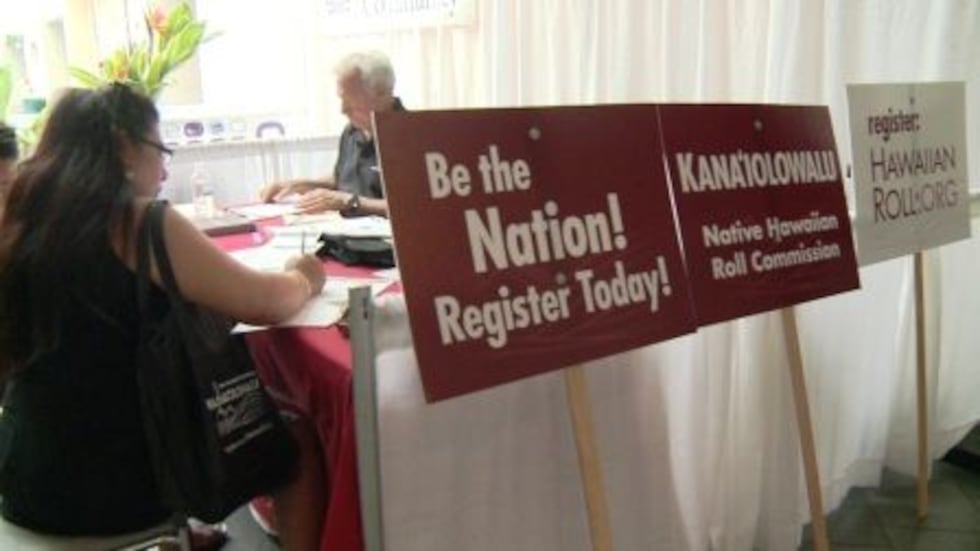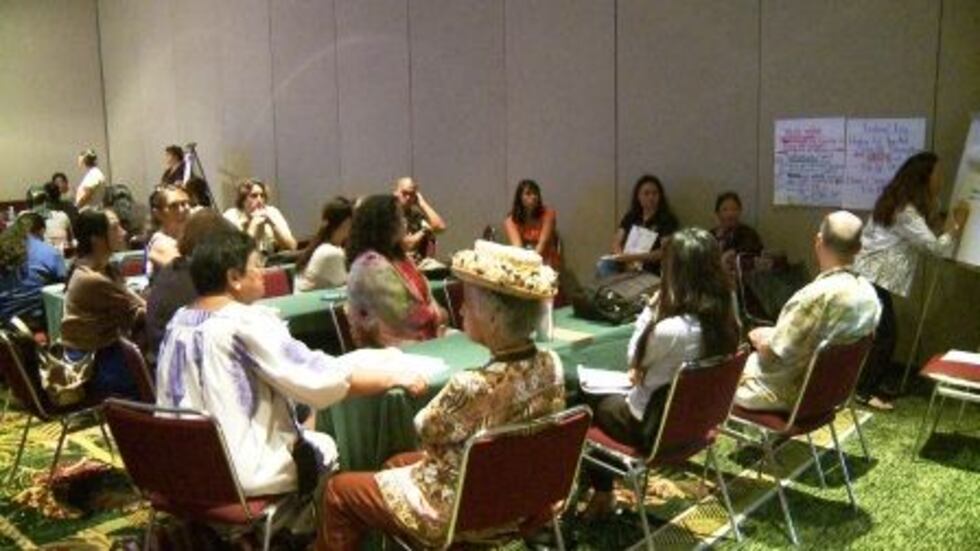 HONOLULU (HawaiiNewsNow) - Organizers say for the first time in 12 years since the Native Hawaiian Convention began, the Department of Hawaiian Home Lands is not a partner and isn't present either.
"This is a historic event and the lead state agency most responsible for helping to carry obligations and responsibilities of beneficiaries have decided to be absent," said Kamaki Kanahele, Chairman of the Sovereign Council of Hawaiian Home Lands Assembly.
The annual Native Hawaiian Convention kicked off Tuesday morning at the Hawai'i Convention Center with over 500 participants registered to attend.  Officials with the Council for Native Hawaiian Advancement (CNHA), which hosts the event, say the focus each year is to give Native Hawaiians an opportunity to discuss solutions for the top issues they feel their community is facing.  One of the most talked about this year is the controversy surrounding the Department of Hawaiian Home Lands (DHHL).
Participants say DHHL's choice not to be involved is especially troubling because this year's keynote speaker and honored guest is the U-S Secretary of the Interior, Sally Jewell, who oversees the state department.
"I think in many ways, they're trying to avoid answering the bottom line questions – What happened? What caused it? Why?  And that's the reason why they're not here, because when you have the Secretary of Interior here to inquire and they're not here, it speaks for itself," said Kanahele.
DHHL has been plagued by accusations of mismanagement and lack of oversight for the lands set aside for Native Hawaiians.  The Hawaiian Homes Commission Act of 1920 set up a trust of about 200,000 acres across the state to create homestead for people who are at least 50% Native Hawaiian.
"Unfortunately, their definition of their effort is using our land base as a convenient piggy bank to serve state needs and beneficiaries have suffered a great deal over the last 93 years.  Imagine, 93 years and only a little over 7,000 have homes on the land," said Kanahele.
Another key priority at this year's convention is to provide more information about Kana'iolowalu – the effort to create a public registry and eventually, self-governing entity for Native Hawaiians.
"It's important to note that only those on the registry will be able to participate as a delegate or as a voter.  This will be published and then provided to the Governor for certification and the state of Hawai'i will recognize those on the roll as indigenous Native Hawaiians of the state of Hawai'i," explained Kekumunui Vasconcellos, a senior outreach worker for Kana'iolowalu.
Down the road, Kana'iolowalu plans to organize a convention of its own.
"One of the criticisms that Hawaiians always have is that we need to agree – we have to come together and get a consensus.  Those Hawaiians who want to have 100% independence, those Hawaiians who like it the way it is – status quo – and those Hawaiians who'd like a nation within a nation.  Every Hawaiian with every point of view will be invited and encouraged to participate in the convention," Vasconcellos described.
This year's convention theme, "Rise as One" is taken from Act 195, which recognizes the Native Hawaiian people as the only indigenous, aboriginal, maoli people of Hawai'i and established the Native Hawaiian roll commission, Kana'iolowalu.
"Really Kana'iolowalu is about the sound of unity – the sound of waves coming over pebbles on the beach, that sound of the coming together.  We adopted that by our board really because we believe that this is an important time for Hawaiians to come together and rise as one," explained Michelle Kauhane, President & CEO of the Council of Native Hawaiian Advancement.
Kauhane says the top three top issues she and other organizers are hearing are the top priorities at this year's convention include: Kana'iolowalu, the Department of Hawaiian Home Lands and education equality.
Kauhane says critical concerns about education come up every year, especially the lack of equitable allocation for the state's 32 charter schools and the nearly 14,000 Native Hawaiian students who attend them.
"It's the only way you can build a balanced playing field for everyone.  It's really the only thing that can move indigenous people forward," described Alvin Parker, who has served as Chairman of the Council for Native Hawaiian Advancement for the last seven years.
Over the next three days, organizers also want to better define Native Hawaiians' relationship with the federal government and their trust responsibility.
"We want to be sure that we have a direct relationship with those folks over in Washington D.C. – that they not just look to state government but to the beneficiaries of the trust themselves," explained Kauhane.
Hawai'i News Now called the Department of Hawaiian Home Lands and still has not received a comment.
The Native Hawaiian Convention continues through Thursday.  Organizers want to remind anyone who is considering attending to know it is free to participate in the workshops and planning sessions.
Secretary Jewell is scheduled to deliver the keynote address Thursday at 12:30 P.M.
Copyright 2013 Hawaii News Now. All rights reserved.