Study shows Hawaii beaches are eroding at alarming rate
Published: Sep. 2, 2013 at 8:35 PM HST
|
Updated: Sep. 2, 2013 at 10:12 PM HST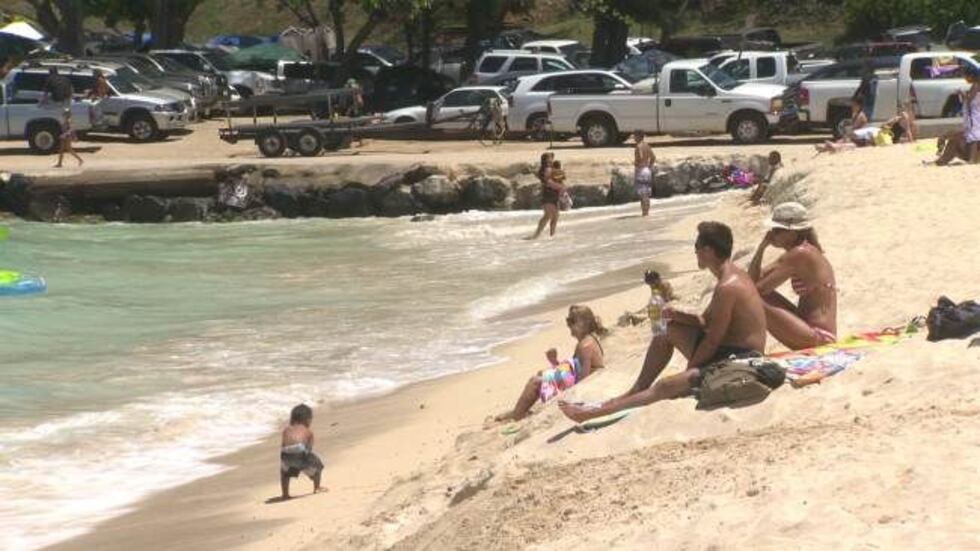 KAILUA, OAHU (HawaiiNewsNow) - A new study by the University of Hawaii shows the state is on pace to lose 100 feet of beach in the coming decades and Maui is most at risk.
Kailua beach has been fighting erosion for years but now a new study finds that Maui beaches are disappearing even faster.
Researchers with School of Ocean and Earth Science and Technology (SOEST) studied 100 years of data for both Maui and Oahu. They found global warming is causing the sea level to rise which in turn is causing beaches to erode. In the next 25 to 30 years the prediction is Hawaii shores could lose 100 feet of beach.
"A hundred feet of shoreline erosion around Hawaii takes us into homes and communities and highways so this is a coming problem that has already started."<7:55> and it's going to become magnified within the next decade or two," said Charles Fletcher, PhD. SOEST Associate Dean.
"There is no question it is a concern to everybody who is interested in going to the beach and Hawaii in general," said Joda Derrickson, Kailua resident.
"Years ago we used to be able to put our stuff by the tree go out in the beach and now we come back and where the tree was is where the water comes up to now," said Ed Andersen, Kailua resident.
In places like Kailua and Waikiki sand has been added which is good but not a permanent fix.
"We patch potholes in our roads, it's not a permanent solution but it gets you through the next couple of years. It makes the roads usable," said Prof. Fletcher. "Putting sand on the beach is a form of environmental maintenance."
On Maui and the Big Island it's a double whammy because not only is the sea level rising but the islands are sinking since the volcanoes there are relatively new and haven't fully settled.
"These massive shield volcanoes on these two islands are still subsiding and that drags the whole island down," said Prof. Fletcher.
So what's the solution?
"It's a very thorny issue. There is no magic wand. Every alternative to managing coastal erosion costs a lot of money, hundreds of thousands to millions of dollars," said Prof. Fletcher. "Start the planning now. Where do we want beaches for our children and for our grandchildren? If we want beaches in the future we're going to plan for them today."
To read the study and the findings click here.
Copyright 2013 Hawaii News Now. All rights reserved.