Osprey land at Marine base amid fears of increased noise
Published: Aug. 29, 2013 at 9:55 PM HST
|
Updated: Aug. 30, 2013 at 3:20 AM HST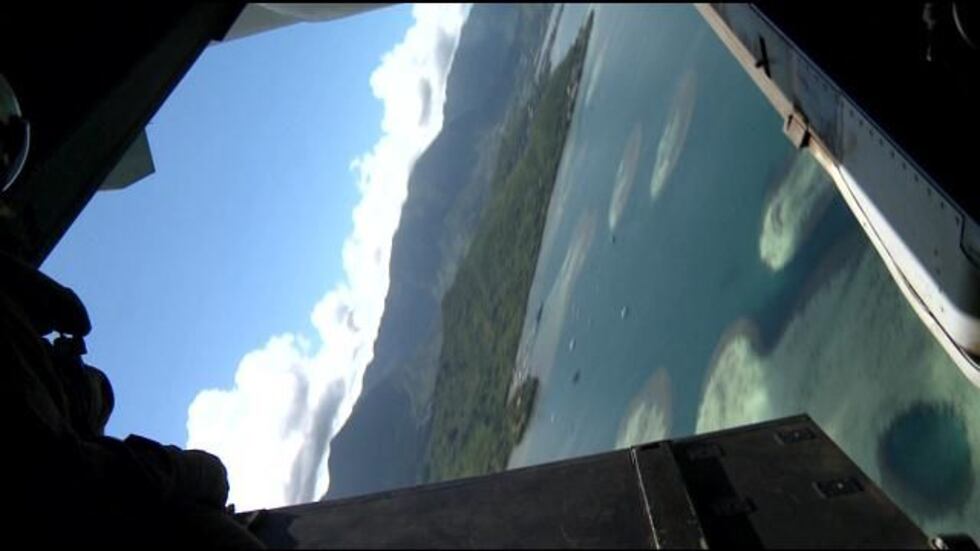 KANEOHE, OAHU (HawaiiNewsNow) - The Osprey MV-22 is a hybrid built by Bell and Boeing to carry cargo, supplies and Marines.
"It's an airplane. It's a helicopter. Both capabilities are present in the aircraft," said Sgt. Mickeal Clemann.
The Marine Corps Air Station Kaneohe Bay will eventually be home to two dozen Osprey. But since the Corps announced the aircraft is coming, residents who live alongside K-Bay's flight line have been worried, fearing the Osprey would crank up the noise.
"One of the problems is that we really don't know what to expect. So people are kind of afraid of the unknown," said Bill Sager of the Kaneohe Neighborhood Board.
The Corps put four Ospreys on the flight line at the base to take lawmakers on a ride-along and dispel the concern. State Rep. Cynthia Thielen was impressed by the quietness of the aircraft.
"When they get up in the air they're out fast," she said. "There may be some noise but less noise than with a helicopter, and then they're gone."
"Ninety-five percent of the time the Osprey is flying it's going to be in airplane mode. It'll be in conversion mode just for takeoffs and for landings. And it's not as loud of some of the legacy platforms," said Lt. Col. Kevin Duffy.
The Osprey got off to a checkered start with some fatal crashes, but Duffy said the safety issue's been secured. Marines battle tested the craft in Iraq and Afghanistan.
"We can land basically anywhere. If we can fit, we can land," Duffy said.
The four Ospreys will be at the base for the next week, then rejoin their squadron that left San Diego.
The Kaneohe base will get its own Osprey squadron in 2015 or 2016.
Copyright 2013 Hawaii News Now. All rights reserved.