Kapolei Condos proposal met with concerns
Published: Aug. 22, 2013 at 2:23 AM HST
|
Updated: Aug. 22, 2013 at 3:17 AM HST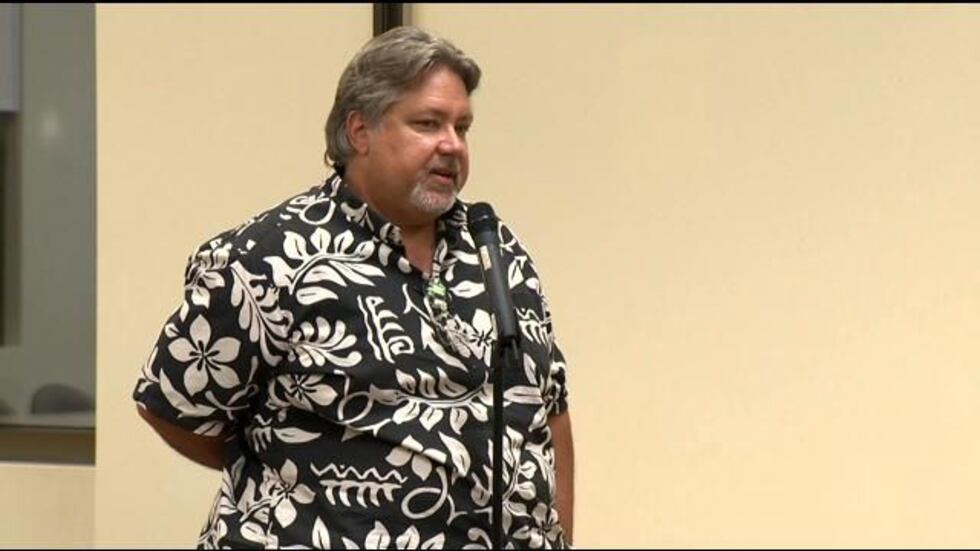 KAPOLEI, OAHU (HawaiiNewsNow) - There were concerns almost as high as the condos themselves. Kapolei residents voiced fears with a proposed plan that would build the tallest buildings in Leeward Oahu.
Coastal Rim Properties wants to build four 150 foot high towers on with condos, apartments and stores in an empty lot between Kapolei Hale and Island Pacific Academy. The proposal still has a way to go before it gets off the ground.
First it needs to survive a hostile crowd at the Kapolei Makakilo neighborhood board meeting. The developer didn't make it but the architect with MVE Institutional did. Geoff Miasnik explained the towers will be half affordable housing and half market value. There will be 583 units and 590 parking stalls, which includes parking for the homes and businesses. People didn't think was going to be enough.
"How is it going to upgrade life in Kapolei? It seems to me it's going to degrade life," said Joe Bobich, Makakilo resident.
The towers aren't luxury. But people found out they wouldn't even have air conditioning. They also still need to get a zoning change from commercial to business mixed use or BMX which concerned residents.
"BMX eases community oversight. Once these guys get BMX they can do anything they want," said Glenn Oamilda, Ewa Beach resident.
An engineer in the audience also criticized the floor area ratio saying the plans go over what is allowed by an estimated 16 percent.
"It would be a benefit to the community and bringing this benefit we would like consideration of increased density," said Geoff Miasnik, MVE Institutional.
"I think you have not made a good case here so far that you deserve any variances for anything," said Jim Brown, Kapolei resident and retired engineer.
It wasn't all negative. Some board members support the concept of building vertically.
"If we get buildings that go up for people we don't need buildings that go out for people. So instead of urban sprawl and taking agriculture land we're taking a small block and putting 1,000 people on it," said Dr. Kioni Dudley, Makakilo-Kapolei Neighborhood Board.
However people still want more office space and jobs to meet that second city dream of Kapolei.
"Honolulu didn't develop overnight. This notion a city is going to sprout out of the ground organically is not correct," said Steve Kelly, James Campbell Company, Vice President Development.
And judging from this initial reaction the proposed Kapolei towers won't pop up overnight either.
Copyright 2013 Hawaii News Now. All rights reserved.