Families and teachers prep for back to school grind
Published: Aug. 4, 2013 at 8:24 PM HST
|
Updated: Aug. 4, 2013 at 11:47 PM HST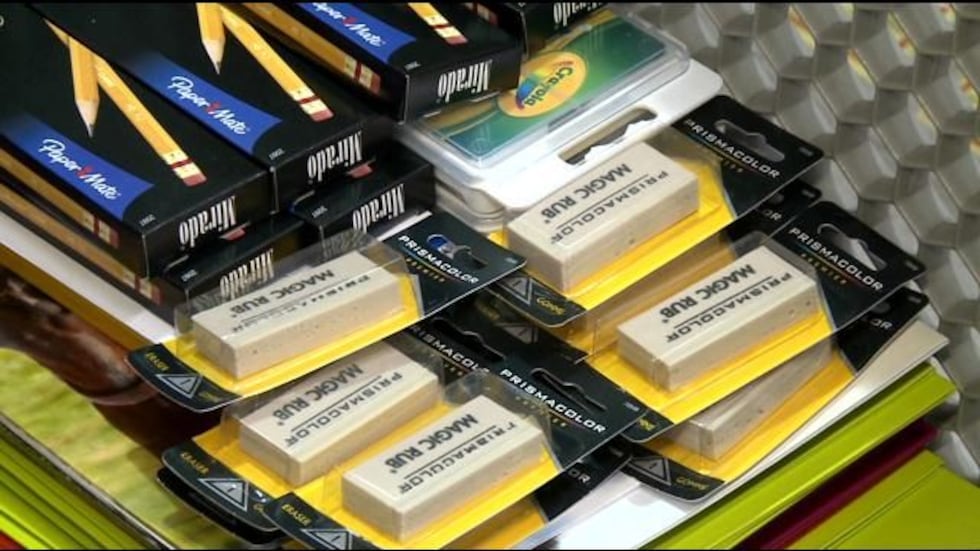 Aaron Rutledge of Nuuanu has four kids starting up Monday morning at Ma'ema'e Elementary.
He regrets waiting until the last minute to check off items from their school supply lists.
"It seems like it's never enough preparation and even when we think we got everything we missing something," Rutledge said.
"Today is one round right here and then I got to go to another store for binders. I'm sure when I take it home it's the wrong colors and the wrong folders, I'm going to have to come back and get something else."
His children are joining thousands of others across the state returning to school tomorrow. Along with them, teachers, who are working under a secure contract for the first time since 2010.
Back in April, the Hawaii State Teachers Association ratified a new four-year deal that includes annual pay raises tied to performance evaluations.
It's the pilot year for the new grading system and HSTA head Wil Okabe says members are eager to move forward.
"No question for the last four years with the furloughs and last year's contract, it definitely played a very big impact on the teachers," Okabe said.
"I think the teachers are ready and they are engaged in making the best effort to enhance student learning in the state of Hawaii."
More cars are expected to be on the road Monday morning.  The state Department of Transportation advises motorists to allow for extra travel time or walk, if possible.
Traffic is expected to increase in the next few weeks as the University of Hawaii at Manoa and private schools resume classes.
It just goes to show that going back to school is a lesson in itself.
Copyright 2013 Hawaii News Now. All rights reserved.