UH: $217M in tourism if gay marriage in Hawaii
Published: Jul. 25, 2013 at 3:08 PM HST
|
Updated: Jul. 25, 2013 at 10:49 PM HST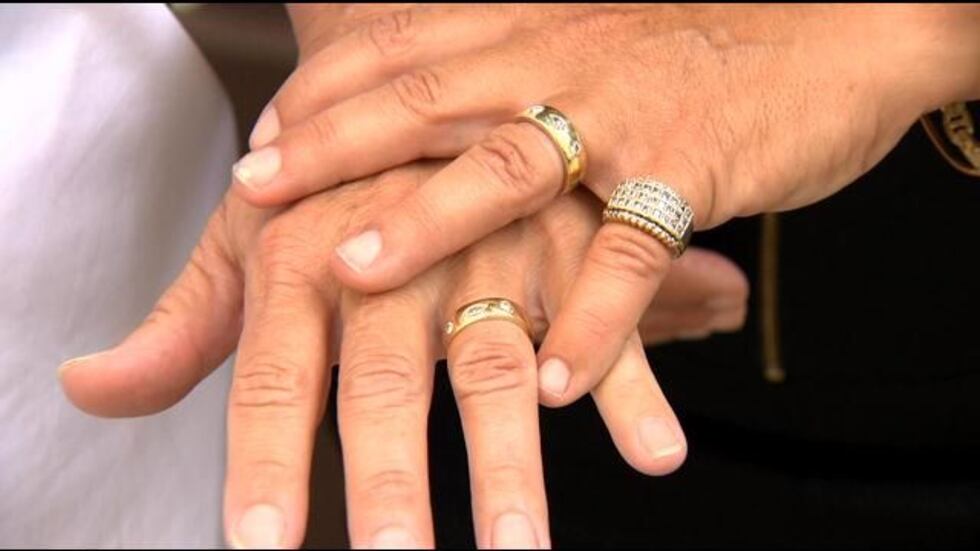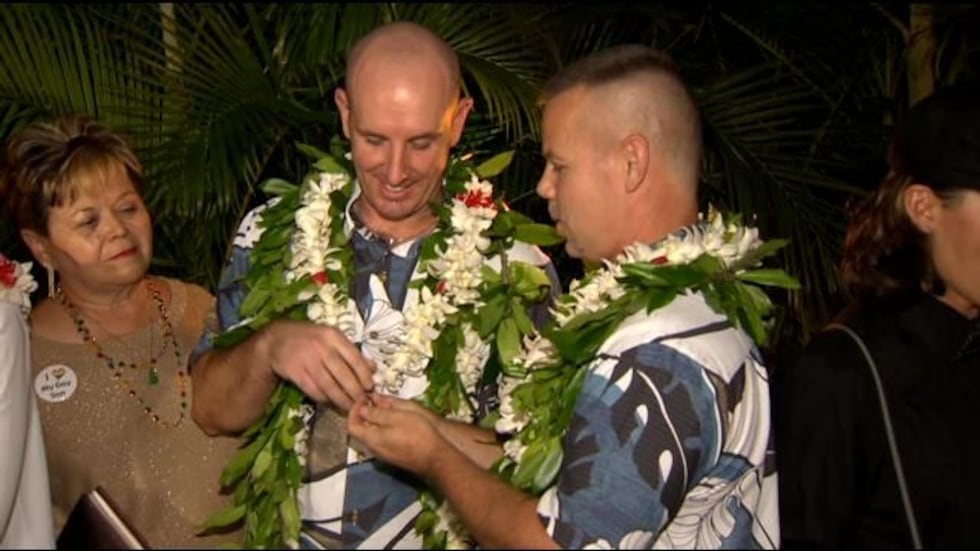 HONOLULU (HawaiiNewsNow)
A new University of Hawaii study estimates an additional $217 million in visitor spending over the next three years if Hawai'i legalizes same-sex marriage.
The analysis comes from the university's Economic Research Organization and was authored by Economics Professor Sumner La Croix and Lauren Gabriel, a law student.
"The basic result of the study is that there's a lot of money for Hawai'i in the same-sex marriage industry.  We should expect that there would be quite a few couples that would come to Hawaii to marry and to honeymoon, and our estimate is that they would spend over a three year period $217 million," said Prof. La Croix, over the phone from the East Coast.
Prof. La Croix says the study updates a report from earlier this year in light of the U.S. Supreme Court's recent DOMA and Proposition 8 decisions.
"What we're projecting is that about 60% of same sex couples across the United States will decide to marry, because in a lot of states couples have not been allowed to marry and now there's a lot of benefits to couples marrying so there's a pent up demand.  Hawai'i could gain from this," Prof. La Croix explained.  "We're likely to see lots of same sex couples come to Hawai'i to marry and to honeymoon, if Hawai'i were to become a marriage equality state."
According to the study, most of the boost would come from visitor arrivals and spending, but also includes state and county general excise tax revenue.
Same-sex marriage proponents have advocated on behalf of the economic impact before, arguing without it the state is losing out on dollars spent by gay couples living here, who are instead going elsewhere to wed, and also visitors who would have traveled here to get married.  According to this new study, the losses add up to nearly $200,000 a day over the next three years.
The estimated increase in visitor spending equates to $10 million in new tax revenue.
"If we don't act we're going to lose that, right? Because it will go to the states that have already legalized gay marriage and that would be a shame," said Kelly Sanders, the General Manager of the Sheraton Waikiki.
Study authors agree the additional gains in visitor spending are time sensitive and say if Hawai'i doesn't pass a same sex marriage law soon, it risks those couples and their money being diverted elsewhere.
"Hawai'i has the opportunity to really capitalize on what I think is the right thing to do anyway.  It's really welcoming everyone to Hawai'i," said Sanders. "$217 million in new revenue that's untapped – that's an opportunity for us to not spend some of the marketing dollars that we have and to really focus those on emerging markets and some of the other places and really help Hawai'i continue that drive of our economic engine.  It's a win-win, and it's something that I think we should be doing."
Senator Sam Slom disagrees the tourism industry will take a hit without same-sex marriage.  
"What people are really saying in our community is, 'Do we want an unlimited visitor industry or should we be talking about capping the number of people that we can host and host well here and get along with local peoples?'" Slom said.
Sen. Slom, who opposes calls to convene a special session on the issue of same-sex marriage, says generating money shouldn't be the reason to pass legislation.
"My bottom line is while we're always concerned about money, we should be concerned about doing things because they're right or they're wrong and I'm old school -- I believe the people should have the right to determine.  So let's have another vote, a constitutional amendment, and let's say once and for all without legislative interference what do people believe in this state?  Do they want traditional marriage?  Do they want same-sex marriage? To me I don't care, I want more transparency and I want the people to be involved," explained Sen. Slom.
Jim Hochberg agrees.  As the attorney for Hawai'i Family Forum, he believes in marriage between a man and a woman. 
"Assuming that Dr. La Croix's work is valid than the proponents of same-sex marriage and the legislatures in the Capitol should put it on a ballot.  Let us vote if we want to have same-sex marriage. This should encourage them to do it," said Hochberg. "It's really important that the people of Hawai'i be asked whether they want same sex marriage or not—they've never been asked that.  In the 90s, they were asked whether the legislature should be allowed to reserve marriage to opposite-sex couples and they overwhelmingly said yes."
Representative Chris Lee says that's not the route to take.
"I don't think we can vote on basic rights any more than we can vote on basic rights that people already have," said Rep. Lee, who supports calls for a special session to address same-sex marriage.  "In addition to it being a question of equal rights, I think this is definitely about aloha and respect for others here in Hawai'i. There's no reason we should continue discriminating against anyone." 
Rep. Lee says the study confirms Hawai'i lawmakers should address same-sex marriage as soon as possible, rather than waiting for the next legislative session next January.
"I don't think you can place a dollar value on people's rights, but I do think this demonstrates that a policy of discrimination does harm our economy and it does hurt all of us," explained Rep. Lee.
Researchers admit that with the revival of the tourism industry in 2010 there's the potential that during Hawai'i's busy periods, like our summer months when hotels are full, visiting same-sex couples and their guests won't bring in additional revenue, but may simply keep the stream of tourist dollars steady.
La Croix says it's not just about visitor spending.  The economic impact extends to local same-sex couples as well, who should have the right to keep their dollars here.
"It's kind of like the reverse stimulus of our own economy.  We're forcing people to spend their money on the mainland rather than to spend it in Hawai'i," said La Croix.
Copyright 2013 Hawaii News Now. All rights reserved.