Flossie leaves thousands without power; fizzles near Oahu
Published: Jul. 24, 2013 at 10:27 PM HST
|
Updated: Jul. 30, 2013 at 12:25 PM HST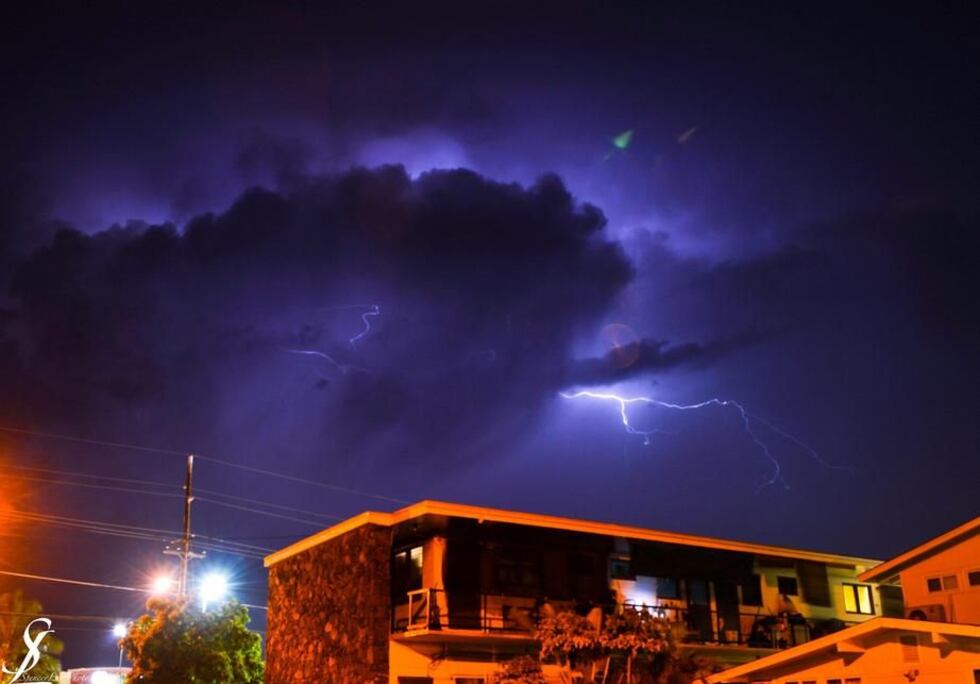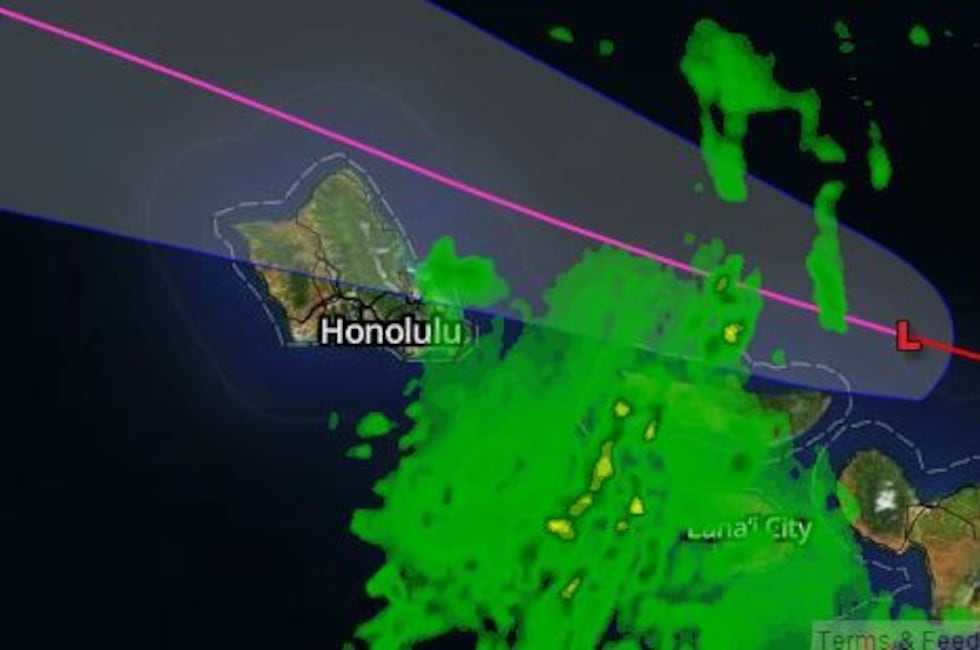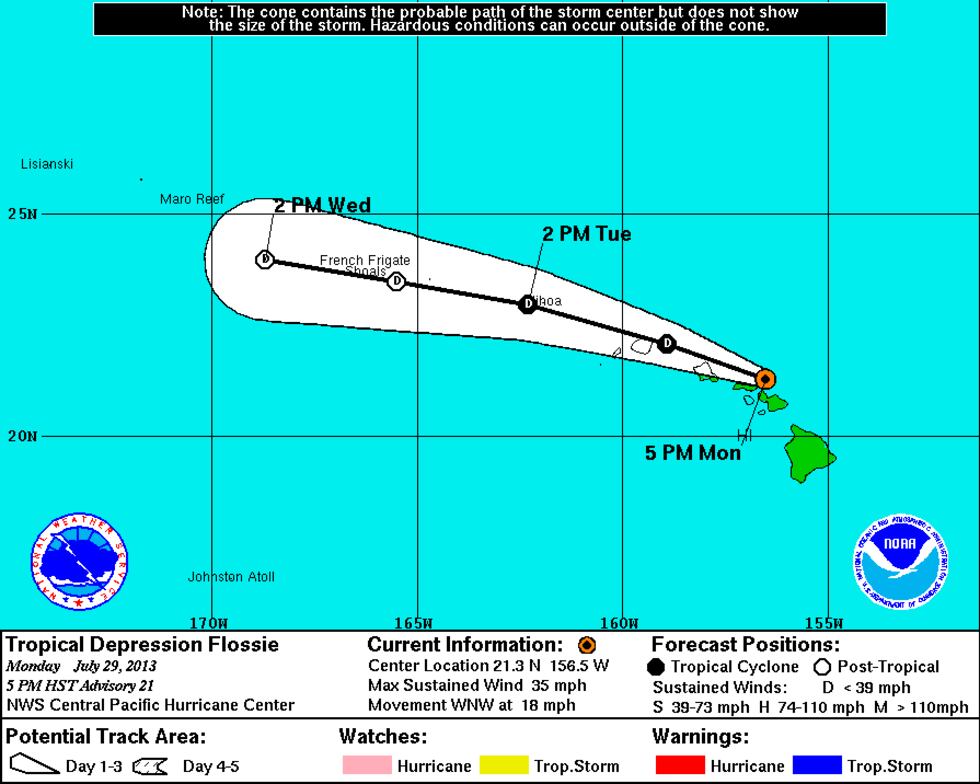 HONOLULU (HawaiiNewsNow) - [Update 5 a.m. on Tuesday]

The worst of what is now Tropical Depression Flossie has now passed through most of the state, bringing thunderstorms and dangerously high surf but sparing most islands from serious storm related damage.
Power remains out at this hour for thousands of residents across Maui. At one point, nearly 10,000 customers across the Valley Isle were without power on Monday. The entire island of Molokai was without electricity for about 45 minutes Monday evening.
Residents across the state reported seeing thunder and lightning across the night skies. For more photos and video from our viewers, click here.
Flossie has had an impact on Oahu's trash service, with landfills and refuse centers closing yesterday at 3 p.m. Residents are asked to not put out trash cans for pick-up until 6 a.m., and any bulky items that are small enough to be blown away should be brought back in until 6 a.m.
On Maui, Haleakala National Park will be closed on Tuesday and Wednesday, reopening Thursday morning. Ainapo Trail, Pololu Trail, Hapuna Beach, Kekaha Kai and the Waimanu Trail and campgrounds will all be closed on Hawaii Island, and parks like Kiholo State Park, the Kula Forest Reserce, Makena State Park and Polipoli State Park will all be closed on Maui.
[UPDATE 10:10 p.m.]
Lightning strikes house on Maui; puts hole through roof
A home at Kipapa Place on Maui was reportedly struck by lightning. Kahului fire fighters responded and found no fire upon arrival. During the investigation, officials found a hole 10 inches in diameter that went through the roof and through the gable end of the back of the two-story house. The hole through the gable end was five inches in diameter.
The resident who was at home when the incident occurred reported no injuries. Damages were estimated to be approximately $1,000.00.
[Update 10 p.m.]
Hawaiian Electric Companies respond to outages following Flossie
Maui Electric crews restored power to the island of Molokai, which experienced an islandwide power outage at 7:40 p.m. Power was restored by 8:25 p.m. Preliminary assessments indicate the outage was caused by lightning strikes.
In addition, Maui Electric crews have been responding to storm-related outages in central and upcountry Maui, which initially affected a total of approximately 9,800 customers. The outages were reported after heavy rains and thunderstorms were reported in those areas. At this time, parts of Wailuku, and Waiehu to Kahakuloa remain without power.  Small pockets of customers in Kahului, Haiku and Kula are also affected,   In addition, storm conditions damaged power lines in Hana, cutting off service to approximately 900 customers in the area. Those customers are expected to remain out of power overnight.
At this time, about 4,500 customers on Maui remain without power.
On Hawaii Island, Hawaii Electric Light has finished restoring power to nearly all customers. Crews are continuing to restore power to a few customers on the east side of the island. Earlier today, outages caused by gusty winds affected customers throughout the lower Puna area. Any customers that are experiencing a power outage and have not contacted the company are asked to call Hawaii Electric Light at 969-6666 for assistance.
On Oahu, Hawaiian Electric has not yet experienced any storm-related outages. Crews are standing by to respond to any problems that may develop as stormy weather impacts Oahu.
Power interruptions and voltage disturbances are possible as long as stormy conditions  persist. Do not touch fallen or low-hanging power lines or anything they may be in contact with. A seemingly harmless wire may still be energized. Stay clear of puddles where downed lines may have landed.
Call 911 in the event of an emergency. To report a downed power line or an outage, please call:
•             Oahu: 548-7961
•             Hawaii Island: 969-6666
•             Maui: 871-7777
•             Molokai and Lanai: 1-877-871-8461
[Update 9:35 p.m.]

Tropical Depression Flossie has fizzled as it approached Oahu Monday evening. Despite a forecast of possible winds reaching 40 mph, the storm fell apart between Molokai and Oahu.
The atmosphere is still extremely unstable and severe weather could develop at any time.
Heavy rain, and locally strong winds are still in the forecast.  

[Update 9:00 p.m.]
Tropical Depression Flossie is approaching Oahu at this hour. The weakened storm is still packing quite a punch.
Forecasters say the storm is producing dangerous cloud to ground lightning and winds of 20 to 30 mph with gusts reaching 40 mph.
While the storm moves over Oahu, residents are urged to stay indoors.
Flossie produced lighting across Molokai as the system moved to Oahu. Forecasters say, "If these storms approach your location, seek shelter immediately."
The storm left many areas of Maui and Molokai without power.  Maui county officials say widespread power outages affected water service in Hana, Central and South Maui, along with portions of Upcountry Maui and Molokai, and there is no estimated time when the power will be restored.
The storms will be impacting Oahu between 9 pm and 9:45 pm.
[Update 8:10 p.m.]
Tropical Depression Flossie is moving over Molokai at this hour and heading towards Oahu.
Forecasters say the storm is producing cloud to ground lightning. When the storm reaches Oahu you are urged to stay indoors. 
Oahu can expect winds of 20 to 30 mph with gusts reach 40 mph.
[Update 6:50 p.m.]
Tropical Depression Flossie is making a lot of noise on Maui. Thunderstorms rocked the valley island Monday evening; the heavy rains triggered a Flash Flood Warning.
The system is now moving over Maui to Molokai and then onto Oahu.
Click here to view our Flossie slideshow: http://bit.ly/1civyHt
[Original story posted below]
Flossie is now a tropical depression.  As of 5 p.m. on Monday, maximum sustained winds were measured at 35 miles per hour, according to the Central Pacific Hurricane Center (CPHC) in Honolulu.
A tropical storm loses its status when winds fall below 39 mph. It has been a rapid decline for Flossie, just last night maximum sustained winds were near 60 mph.
Forecasters said at 5 p.m., the storm was located about 145 miles north-northeast of Hilo, or 90 east of Honolulu. It was moving toward the west-northwest at 18 miles per hour.
Dangerous high surf will continue to affect east facing shores.
The surf will begin to subside tonight along east facing shores of the Big Island. Large surf will continue on Tuesday for the rest of the state before subsiding Tuesday night.
The large surf may cause coastal road closures.
Check out our HNN Hurricane page, Hurricane Tracker, Interactive Radar and Pacific Satellite Center for latest conditions.
To get the latest Flossie updates on your mobile phone click HERE or search the app/play store Hawaii News Now.
Related Stories:
PHOTOS: Tropical Storm Flossie Moves Across Hawaii
BLOG: Tracking Tropical Storm Flossie developments
Copyright 2013 Hawaii News Now. All rights reserved.