'Godzilla' wraps production in Hawaii, adding to state's film portfolio
Published: Jul. 18, 2013 at 1:36 AM HST
|
Updated: Jul. 18, 2013 at 7:12 PM HST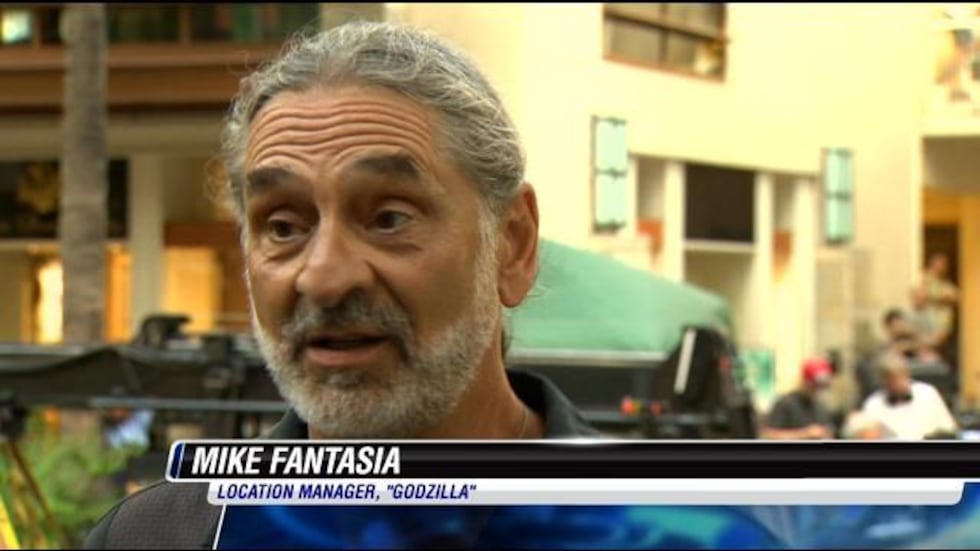 WAIKIKI (HawaiiNewsNow) - About 300 people were seen running down Lewers Street in a panic Wednesday night. But those people were extras in the latest motion picture production of "Godzilla," which wraps up its filming early Thursday morning.
Along with the 300 extras, there were 200 crew members and 40 stunt people who were filming a scene in which people are running away from a tsunami that devastates Waikiki. The action required the complete shutdown of Lewers Street until 6 a.m. Thursday.
The shutdown would affect businesses along the Lewers Street Beachwalk. But owner Outrigger Enterprises said it was an easy decision to make.
"We want to support the business community," said Barbara Campbell of Outrigger Enterprises. "We want to support the overall economy in Hawaii, so we said yes, we'll make this work."
According to the Hawaii Film Office, film and television productions brought in close to $400 million in revenue last year.
"There's probably not a sector of the economy that is not impacted by film production," said state film commissioner Donne Dawson. "We're talking hotels. We're talking talent, we're talking building supplies, we're talking food, restaurants."
Productions have also been attracted by a tax credit, which was increased in the past year from 15 to 20 percent on Oahu.  The increase drew attention, even before it was signed into law by Gov. Neil Abercrombie.
"The phone was ringing steadily, E-mails were flooding in, in large part because people were watching what Hawaii was doing," said Dawson.
The increase has kept the state and county film offices busy. It also means a lot of work at the state office, which now has only three full-time staffers, half the number before the recession.
Gov. Abercrombie visited the Lewers Street set to meet with filmmakers and show his support for the industry. "Whether it's a T.V. series, whether its feature films, I think they love coming to Hawaii," he said. "We love to have them come and I think they know that."
The filmmakers said shooting "Godzilla" here was a positive experience. "If we have a bad experience, the word gets around," said production location manager Mike Fantasia. "Everybody's been great. Again, a couple of hiccups along the way, but between our state film commissioner and our film commissioners here on Oahu, we've managed to work through all of our problems. It's been a great experience."
"When other producers hear and actually already know that 'Godzilla' was able to be here and shoot successfully a very complicated project, it begets the next project and the next one after that," said Dawson.
Copyright 2013 Hawaii News Now. All rights reserved.