City has begun lien process against Kahala property owner Kawamoto
Published: Jul. 17, 2013 at 10:06 PM HST
|
Updated: Jul. 17, 2013 at 10:11 PM HST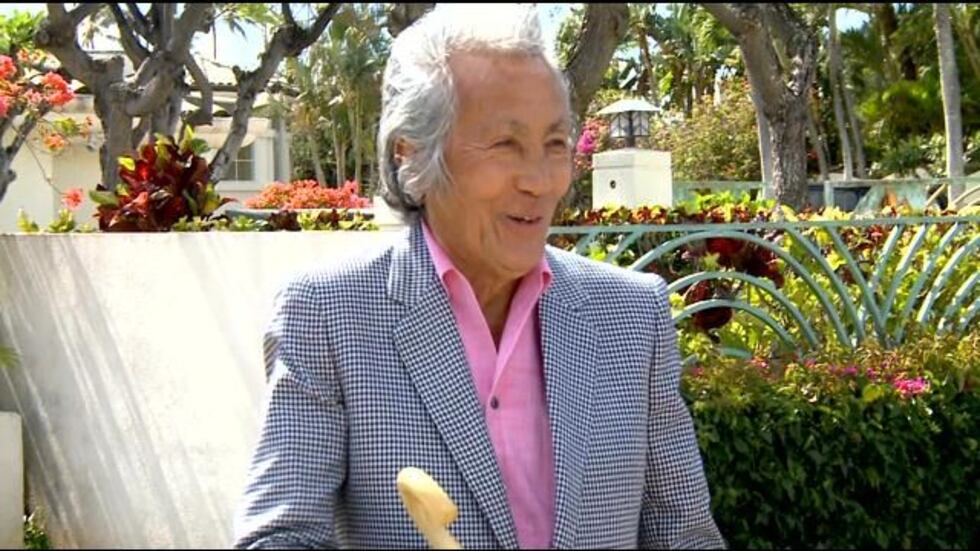 KAHALA, OAHU (HawaiiNewsNow) - Some Kahala homeowners say the city hasn't done enough to enforce a new property blight law in their neighborhood, but city leaders say they've gone so far as to begin the process of putting up a lien on one particular repeat offender.
Bill 3 is often referred to as the "Kawamoto" Bill. Japanese Billionaire, Genshiro Kawamoto, owns 28 properties in Kahala.  The degraded condition of many of his properties has been the source of unhappiness for area neighbors for months, but city officials say Kawamoto has addressed every violation he's been cited with.
Richard Turbin and a dozen other Kahala residents sent a letter to the city with 53 complaints regarding various Kawamoto properties in early May.
City officials confirm four violations and three fines were issued.
"We're hoping that the Department of Planning and Permitting will be more aggressive in citing Mr. Kawamoto and fining him enough that it will make the point to him that he has to clean up his properties and fix up the neighborhood," explained Turbin.
According to city leaders, Kawamoto has been fined a total of $11,000 since Bill 3 went into effect at the end of April.  At this time, none have been paid.
"To a billionaire it may be easy to pay, but if he doesn't pay it we'll put a lien on that property.  If he does not pay the lien, we'll execute on that lien," described Mayor Caldwell. "I'm sure the neighbors of Kahala would be happy to see someone other than Genshiro Kawamoto own those properties."
City officials say inspectors are continuing to monitor Kawamoto's properties, but he's no longer being fined because once he was issued a violation notice, he addressed the citations immediately.
"I think the positive story here is the $5,000 a day fine went for just one day because he had someone go and clean it up right away, because he realized this adds up pretty quickly – even for a rich guy," said Mayor Caldwell.
Rodney Foth has personally worked on several of Kawamoto's properties.  He thinks the Japanese billionaire is being unfairly targeted and points to one $45 million dollar listing, which he describes as more run down than any of Kawamoto's.
"Since they've passed Bill 3 I would recommend that whoever does own this property take care of the blight, because it is definitely an eye sore at the moment," explained Foth.  "Mr. Kawamoto has aggressively attacked his properties and kept them very clean since the bill has passed."
Under Bill 3, vacant lots can be fined a maximum of $5,000 a day, but properties with residences on them – even if they're neglected – can only be fined up to $1,000 a day.  City officials say they're working to change that.
"We love Kahala.  We love our city.  And yes, of course, we're happy to live there.  We feel we're lucky to live there, but we want to do what's best for the city and we want Honolulu to remain the most beautiful city in the world.  That's our goal," said Turbin.
Related Links:
Copyright 2013 Hawaii News Now. All rights reserved.