Day 7: Jury shown police photographs of Deedy after arrest
Published: Jul. 17, 2013 at 2:00 PM HST
|
Updated: Jul. 17, 2013 at 9:45 PM HST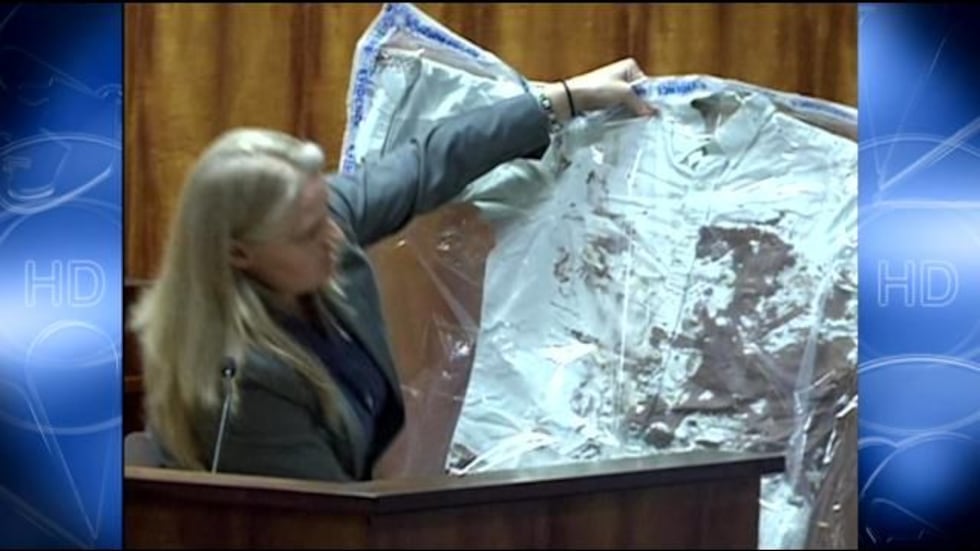 HONOLULU (HawaiiNewsNow) - Honolulu Police Department evidence specialist Toy Stech showed the jury the photographs she took of Christopher Deedy two hours after his fatal scuffle with Kollin Elderts in a Waikiki McDonald's.
One picture shows Deedy standing in blood-stained clothes with his hands wrapped in bags before they were tested for gunshot residue
"You have to think about if you're holding a gun, where that hand is going to be touching," Stech testified.
Deedy is charged with second-degree murder. Prosecutors said he was fueled by alcohol and his power as a federal agent when he shot Elderts in the chest.
The state department agent claims he used his gun in self-defense. He is charged with second-degree murder.
Stech showed the jury the shirt Deedy was wearing during the fight and his Seiko watch she swabbed for blood spatter. The medical examiner says Elderts bled to death from one gunshot to the chest.
HPD evidence specialist Johnny Tram showed the jury the bullet hole in a piece of drywall cut from a wall in the restaurant. He testified he could not find the bullet. Three shots were fired from Deedy's GLOCK semi-automatic pistol.
This was the first time the jury saw the photos of Deedy, but not the first time deputy prosecutor Janice Futa raised the argument that Deedy was drunk when he and Elderts clashed.
"First I noticed like a sour smell of alcohol, like when you're sweating it out, on his person," Stech said. "As I got closer and he spoke, I could smell it on his breath -- a strong alcohol smell on his breath."
But defense attorney Karl Blanke pointed out that Stech filed her alcohol observation one year after processing Deedy.  She said her job does not require the report and she was asked to do it by supervisors.
Deedy insists he drew his gun to stop Elderts, who was endangering him and others in the restaurant. He said he drank some beer that night but was not intoxicated.
Copyright 2013 Hawaii News Now. All rights reserved.