Hurricane Dalila far from Mexico's Pacific coast
Published: Jul. 1, 2013 at 4:50 PM HST
|
Updated: Jul. 2, 2013 at 6:08 PM HST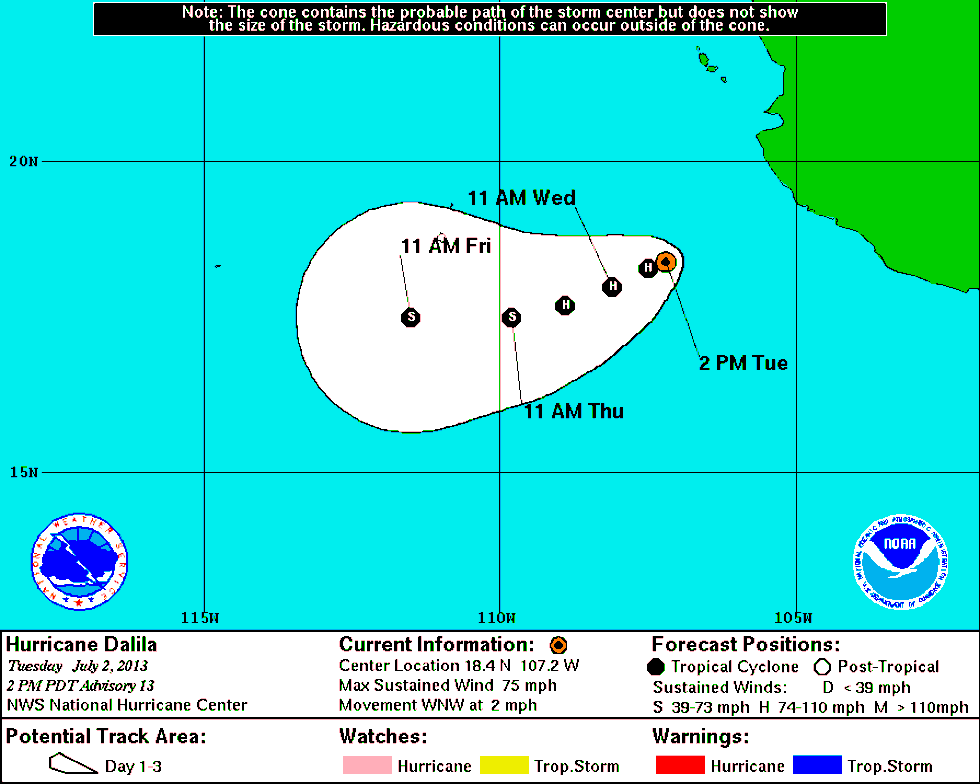 MIAMI (AP) - Hurricane Dalila continues to move slowly away from Mexico's Pacific coast and is expected to weaken again.
The storm Tuesday had maximum sustained winds of 75 mph (120 kph). The storm is centered about 195 miles (314 kilometers) west-southwest of Manzanillo, Mexico, and is inching toward the west-northwest.
The government of Mexico has issued no storm warnings or watches for the coast.
The National Hurricane Center in Miami said swells generated by Dalila are affecting portions of the southwest coast of Mexico.
The biggest danger is heavy surf and rip currents.
(Copyright 2013 The Associated Press. All rights reserved. This material may not be published, broadcast, rewritten or redistributed.)