Man drives stolen dump truck around Waikiki beachfront
Published: Jun. 30, 2013 at 12:39 PM HST
|
Updated: Jul. 1, 2013 at 9:40 AM HST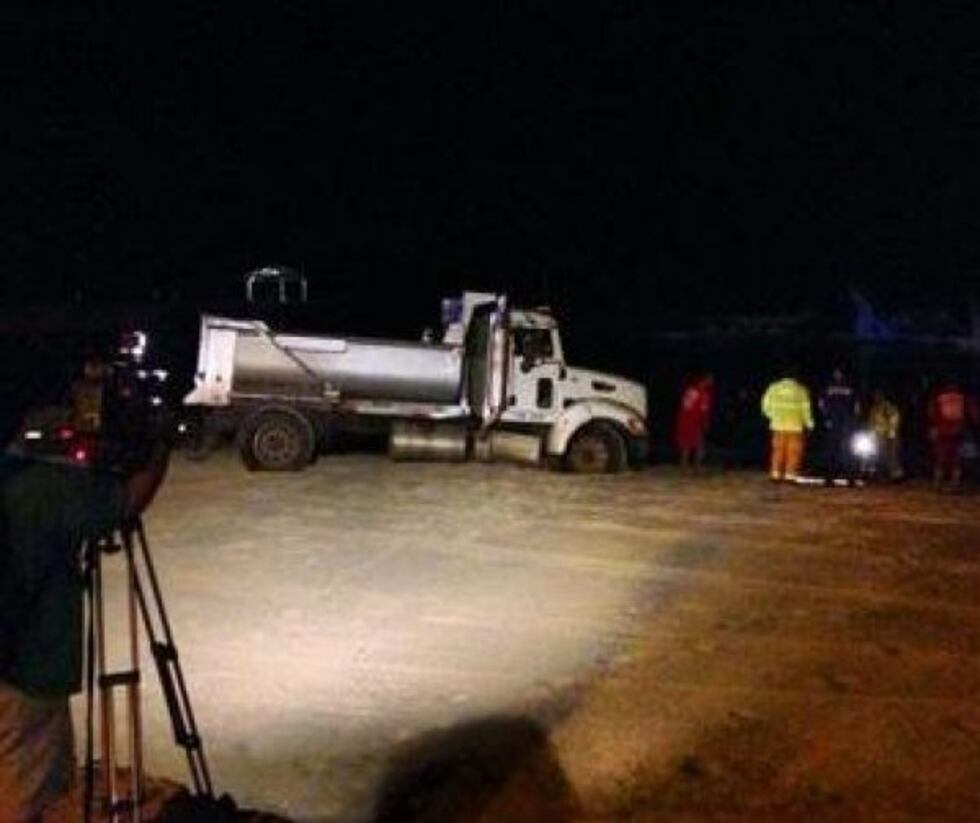 WAIKIKI (HawaiiNewsNow) - A homeless man was arrested early Sunday morning after he allegedly stole a dump truck and took it on a joyride around Waikiki.
Honolulu police say Allen Pitts, 43, got into the Kailua Construction Company truck without permission and proceeded to drive through Kapiolani Park and around a Waikiki beach front just before midnight.
Witnesses said the truck, with a trailer attached, had been parked in the Kapahulu Avenue area of Waikiki. According to police, the suspect got into the truck and located the keys.
A witness said the truck was driven on Kalakaua Avenue toward Diamond Head, but turned around at the Kapiolani Park fountain. It then ran over two parking meters at Kapiolani Park before turning around once again toward Diamond Head. The truck was driven along Diamond Head Road before making a final turnaround at Fort Ruger Park and heading back toward Waikiki.
By this time, police were in pursuit of the truck, which then passed Kapahulu Avenue and went the wrong way up Kalakaua Avenue. Witnesses said two marked police cars were hit. "I heard the cops before I could see them," said Liam Gilbert, an Australian visitor who recorded video of the pursuit. "I saw the lights and then this big semi-trailer flying down the road. It was pretty exciting."
The truck then jumped the sidewalk and appeared headed toward a bench where three young men were sitting. "He just went right past us and clipped this tree, almost knocked down a palm tree, and then crashed on the beach and then ran into the water and the cops chased him," said Wes Ewing, one of the men.
"He just clipped these two trees, and then it was real loud, a thud, when the truck came off of the wall," said Teige Arnott, another witness.

The suspect then tried to swim away from the scene, but he as being tracked by the Honolulu Police helicopter. "We saw the helicopter pinpoint where he was in the water, and the police on surfboards went out to see what he was doing," said Gilbert.
About an hour and a half after trying to flee from police, Pitts was pulled out of the water near San Souci Beach and taken into custody. "We saw him come out of the water, blood all over his face," said Cody MacArthur. "His chest was all cut up, either from the coral or getting taken down."
No one else was injured during the chase.
Pitts was arrested on suspicion of criminal property damage, reckless endangering and unauthorized control of a vehicle.
Copyright 2013 Hawaii News Now. All rights reserved.