Shark fin proposal divides federal and state government in Hawaii
Published: Jun. 27, 2013 at 9:48 PM HST
|
Updated: Jun. 28, 2013 at 12:10 AM HST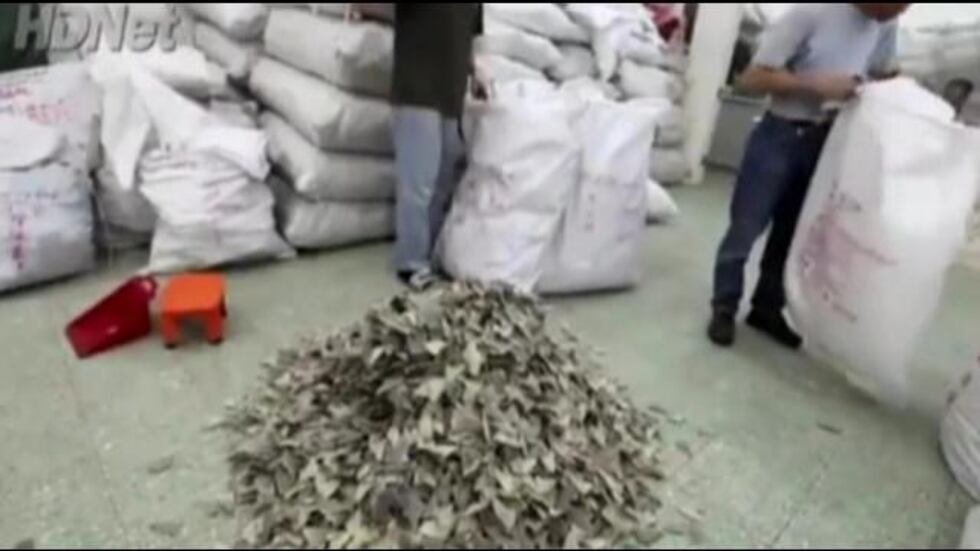 HONOLULU (HawaiiNewsNow) - A battle is brewing between the state and federal government and it centers on sharks.
Three years ago Hawaii was the first government in the world to ban the sale, possession, trade and distribution of shark fins. But now a federal rule threatens to supersede that law which local lawmakers and advocates aren't happy about.
Bring a shark fin into Hawaii and face a fine up to $15,000. And that's just for the first offense. That law took shark fin soup of the menu in Hawaii. But now the state accuses the federal government of trying to water down that law.
The Federal Shark Conservation Act would ban shark finning, where the fisherman cuts off the sharks fin at sea and throws the animal back in the water to die a slow death. However the federal law would allow fisherman to bring the whole shark to Hawaii, cut the fin off on land and then ship the fin out. The state doesn't want to allow that and there lies the dispute.
"There's always a rub between conservation and profiteering and that's at the heart of this one," said State Senator Clayton Hee, (D) Senate Judiciary Committee Chair.
"There is no problem so we have great difficulty in understanding why they are trying to fix something that's not broke," said William Aila, Jr., State Department of Land & Natural Resources Chairperson. "It would weaken a very strong law that Senator Hee was able to get through the legislature."
State Senator Clayton Hee, who worked to get Hawaii's law passed, says it comes down to money accusing NOAA of protecting long line fisherman so if they catch a shark in the North Pacific they won't have to sail all the way to the mainland with their catch. Instead they'd be able to drop it off in Hawaii and get back out to fishing sooner.
"It's an economic interest that they're after, not a sustainable interest for the ocean and that's why the law was passed in the first place to make the planet a sustainable planet for future generations," said Sen. Hee.
"Those sharks are not a conservation issue so to prohibit the fins from being possessed creates a problem," countered Michael Tosatto, NOAA Fisheries Service Pacific Islands Regional Office, Regional Administrator. "It's where those state laws could create a problem with those otherwise legal fisheries. That's why we have some sense of a controversy brewing here."
Today members from various Pacific governments unanimously urged the federal government not to supersede Hawaii's law. Many state lawmakers and advocates are also asking to let Hawaii's law stand. But the federal government isn't likely to take the bait.
"There is little likelihood that the state would be able to prevent the landing, possession and sale of shark fins landed in Hawaii," said Tosatto.
The federal government is accepting public comments on the proposal until July 8. The final rule isn't expected until 60-90 days after that, although Tosatto says there is no official time limit.
NOAA says the change would not mean Hawaii would have to allow shark fin soup to be served again.
Copyright 2013 Hawaii News Now. All rights reserved.