Long-awaited dredging begins in Makiki Stream
Published: Jun. 9, 2013 at 8:33 PM HST
|
Updated: Jun. 9, 2013 at 10:38 PM HST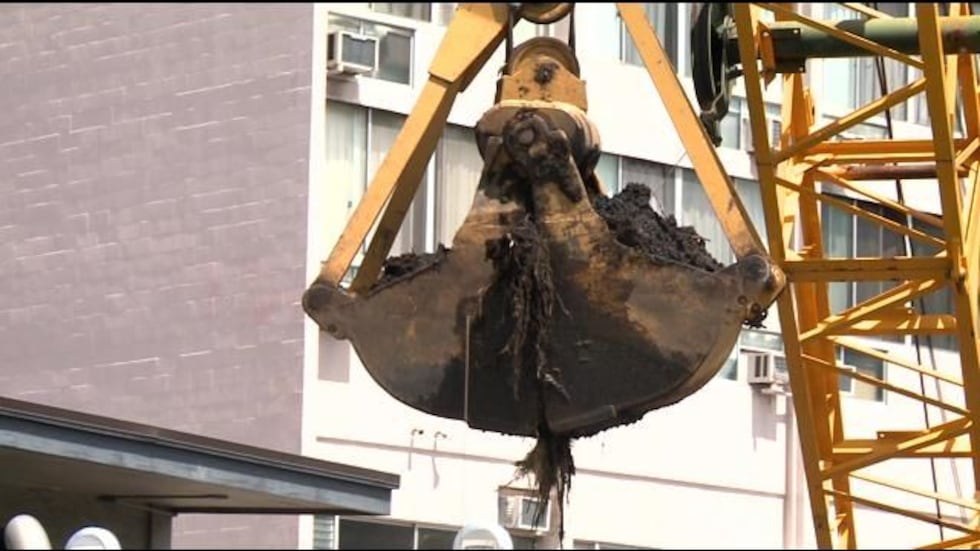 HONOLULU (HawaiiNewsNow) - It's work that is messy and muddy. But it also was a welcome sight for McCully residents who live near Makiki Stream.
City crews came out to work on Sunday to begin dredging a stretch of Makiki Stream that has been prone to flooding. It's something that neighboring residents who've been asking for it to be done.
"I'm six feet (tall)," said Raymond Lalosin, who lives next to the stream. "I used to walk underneath the Makiki Stream Bridge. I can't do that now."
Lalosin has lived in a home next to the stream for nearly 20 years. He's watched the narrow waterway become clogged with sediment from upstream. He said it has been at least five years since the stream was dredged, long enough for vegetation to take hold on the sediment and clog the stream even further.
"It's been quite a battle for years," said Lalosin. "I've been addressing it through various neighborhood board meetings and E-mails and personal contacts with politicians."
Lalosin watched with satisfaction as the crew scooped up the sediment with a small bulldozer. The mess was then loaded into dump trucks to be hauled away.
According to Lalosin, the narrow stretch of the stream was built as a flood control measure. However, it has itself become prone to flooding, endangering residents. It actually overflowed during a torrential rainstorm in 2006, sending water down Kalakaua Avenue and flooding his home.
"My house became Makiki Stream for about two and-a-half hours. It was about four feet high."
After that flood, residents have been asked the city to dredge the stream on a regular basis to keep something like that from happening again. Lalosin hopes that the work won't be done only after a catastrophic flood.
"You know, if the city maintains it accordingly, properly, it shouldn't be much of an issue."
Previous story: Makiki flood victims demand answers (2006)
Copyright 2013 Hawaii News Now. All rights reserved.